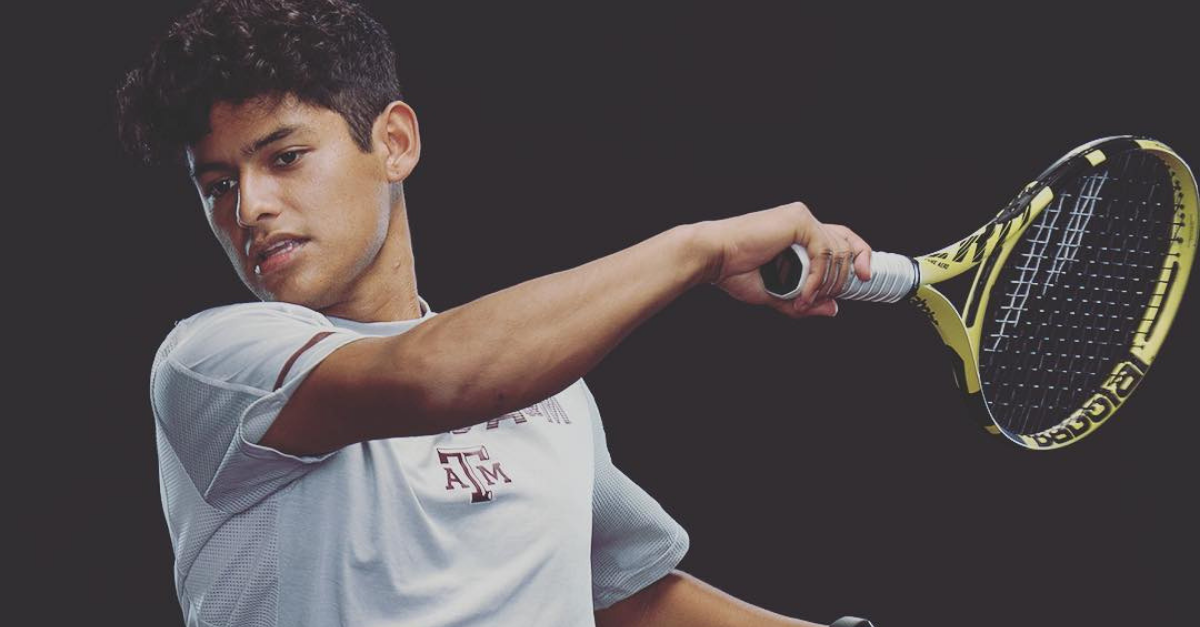 Instagram: aggiemten
The Texas A&M Aggies men?s tennis team started the 2019 season strong and climbed to the No. 19 ranking nationally after defeating the No. 1 team in the country, the Ohio State Buckeyes, at the Mitchell Tennis Center over the weekend. This is the Buckeye?s first loss of the season and thrusts the Aggies into the National spotlight.
In addition to this great win, the Aggies are doing something special in the SEC. After a weekend sweep of the Tennessee Volunteers and Incarnate Word, the Aggies started conference play 4-0 in the SEC. We may only be part of the way through the season, but Texas A&M is currently riding the greatest streak going in Texas since James Harden?s scoring streak ended. The Aggies have now won 18-straight regular season matches against SEC teams.
The Aggies winning streak started back on March 23, 2018 when they beat the Tennessee Volunteers in Knoxville by a score of 5-2. Their last loss to an SEC team was against No. 9 Mississippi State in the SEC tournament by a narrow margin, 3-4.
Texas A&M head coach Steve Denton has his young team playing fearless both in singles and doubles matches. This team is poised to be around for a long time and are only going to get better. The singles line-up against Ohio State consisted of two freshman, three sophomores, and only one junior, and coach Denton has carried over that momentum with his young core.
The players on the team are stepping up and making names for themselves very early on in their collegiate careers, and they are very good in singles competition with players like sophomore Hady Habib, who was dominant against Ohio State.
In addition, there?s another budding star named sophomore Barnaby Smith, who was selected as the SEC Player of the Week back in February.
To continue their ascension, the Aggies will need to be a little more balanced. They appear to struggle a little bit in the doubles competitions more than they should. In most of their losses this is where they had the most challenges. However, with the talent they have, Tthe Florida Gators are the only team that appear to be threat to the Aggies winning the SEC.