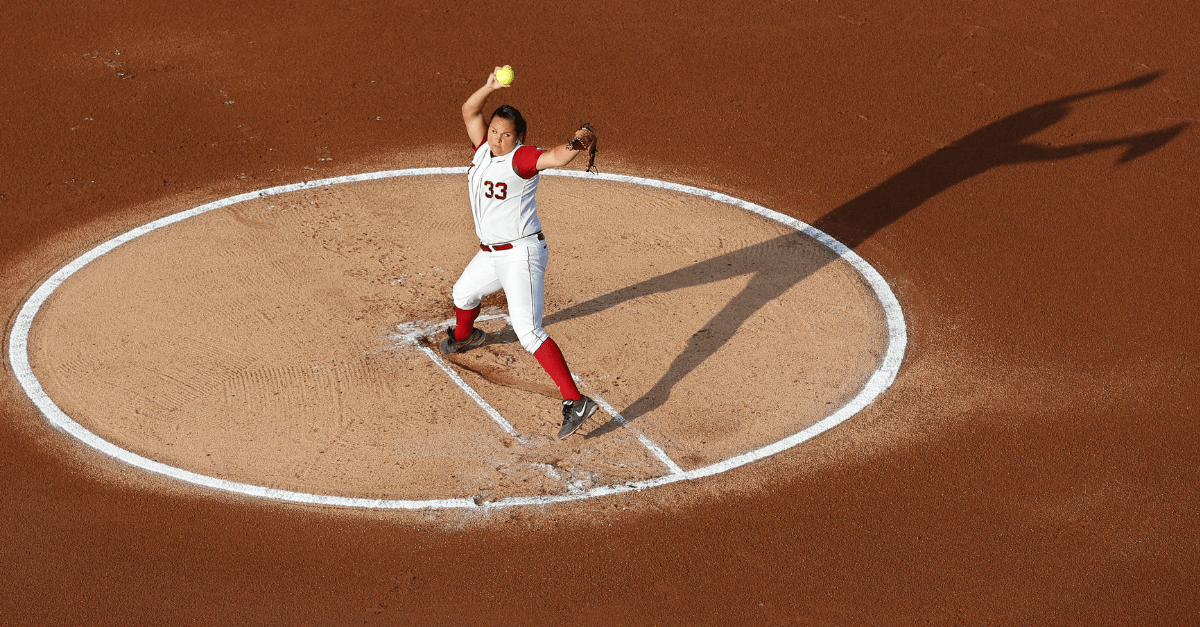 AP Photo/Sue Ogrocki
The Alabama Crimson Tide softball team looks like they are not just ready to make some noise in the SEC, but also poised for another run at national championship.
The No. 6 Crimson Tide have burst onto the scene with a scorching 10-0 start to the season, including a 6-1 victory over No. 9 Arizona. They are outscoring opponents 82-18 so far, and 10 of those runs were given up to Murray State in one game.
It's been a few years since head coach Patrick Murphy and the Crimson Tide made this kind of statement on the national softball scene, but it appears they might be a serious threat to return to the NCAA Women's College World Series for the first time since 2016, capture a conference title for the first time since 2014, and win the program's second national championship.
RELATED: Could Avery Johnson Really Be on His Way Out of Tuscaloosa?
Another reason Alabama, which was picked to finish 8th in the SEC this season, has gotten off to a quick start is the emergence of star pitcher Montana Fouts, who was just named the SEC Freshman of the Week.
At the Hillenbrand Invitational, Fouts went 2-0 against South Florida and Arizona while allowing just one run.
The Crimson Tide pitching staff as a whole is only allowing 1.86 runs per game with Fouts leading the way with a 4-0 record and an impressive 0.26 ERA.
Alabama isn't doing too bad at the plate, either. The Crimson Tide have been led by Kaylee Tow's .480 battling average with five doubles and a home run, and Bailey Hemphill, who holds a .414 batting average with three homers.
This is starting to look like the Bama teams of old which were led by great pitchers like Jackie Traina, who would dominate her opponents on the mound, while other Tide players came through with timely hits.
Those factors have been missing for the Crimson Tide as of late. Sure, they have been to to the NCAA Tournament every year since 1999, but those teams were able to capture several SEC Championships and a national title in 2012.
If Patrick Murphy's team continues to be consistent, they can be a true threat on the national scene. The rest of the SEC better watch out because Alabama may truly be back this time.