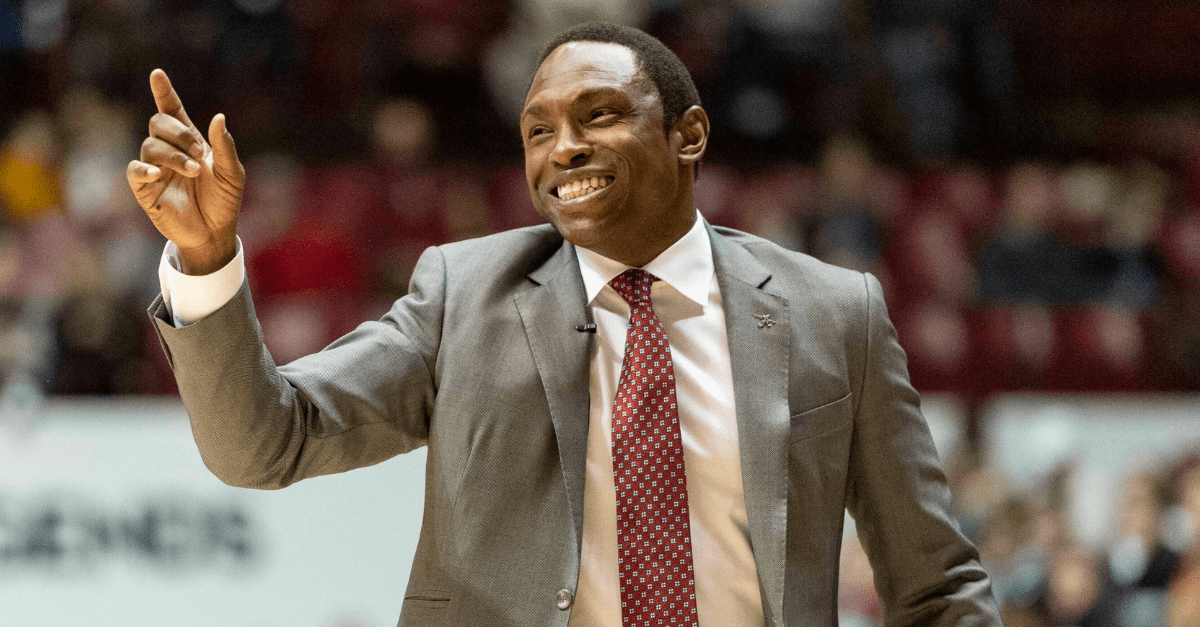 AP Photo/Vasha Hunt
The Alabama Crimson Tide men's basketball team has found itself in familiar territory: On the NCAA Tournament bubble once again.
A week ago, the Tide were squarely in the March Madness field and the fourth seed in the SEC Tournament. However, after back-to-back double-digit losses to Mississippi State and a lackluster performance against Florida, they find themselves in trouble.
If that wasn't bad enough, there are rumors that Alabama head coach Avery Johnson might be looking to get out of Tuscaloosa and become the general manager of the New Orleans Pelicans, according to SEC Network talk show host Paul Finebaum.
RELATED: Is Auburn on the Verge of Missing the NCAA Tournament?
Finebaum discussed rumors that Johnson's people were putting feelers out there for NBA jobs during NBA All-Star Weekend in Charlotte, North Carolina.
?There is an anxiety connected to [Johnson]. I?ll say this ? and I don?t think this is going to happen but I think the fact that it was even discussed means there is a little uncertainty among some people where I am here at NBA All-Star Weekend ? there was talk that Avery?s people had put out some feelers with the New Orleans team about the vacancy at the GM position,? Finebaum said during his weekly appearance on "The Roundtable," a radio program on Birmingham's WJOX 94.5 FM
How do Alabama fans feel about Avery Johnson right now?
Some fans are ready to dump the former NBA coach because last Saturday?s game against Florida was enough for them to demand a change.
The question is, will Alabama pull the trigger first? Johnson did make it to the NCAA Tournament last year and has more top-25 wins that rival Auburn this year, but the problem is consistency.
This team has a tendency to get up for their big games like Kentucky and Ole Miss — both ranked teams at the time — but against teams like Florida, their energy level seems to take a dive and no one seems to know why, especially when the Tide's tournament hopes are on the line.
And now with the possibility that the coach may be on his way out, this Alabama team might be playing for more than its tournament lives over the next few weeks.