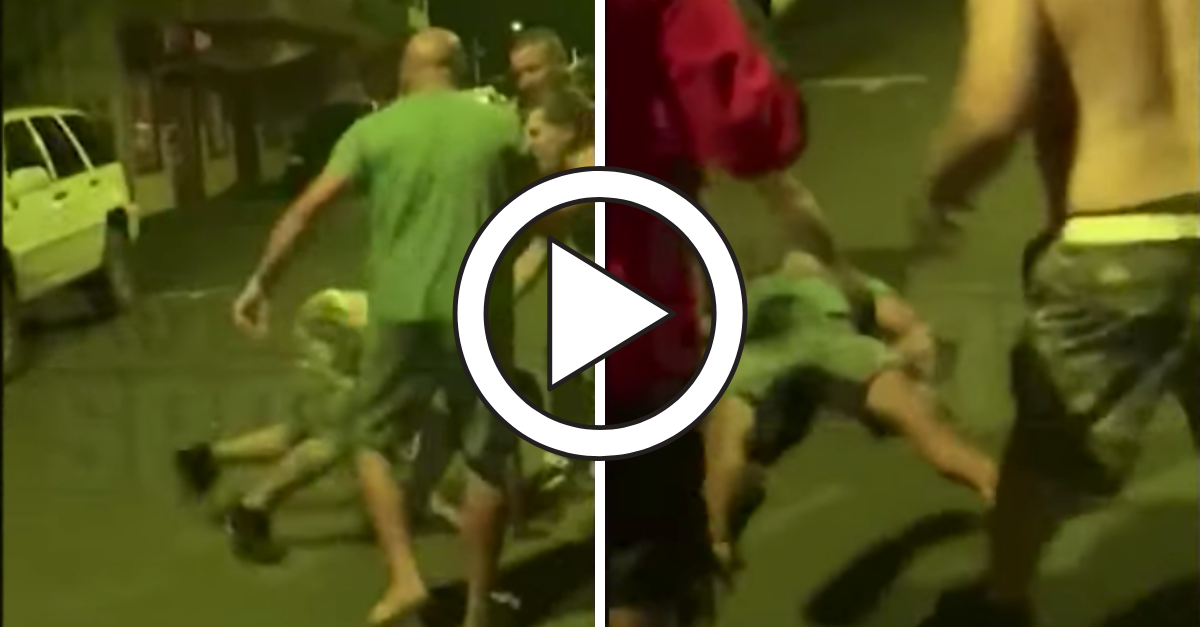 Screenshots from YouTube: TMZSports
UFC Hall of Famer B.J. Penn wasn't having the best summer. Back in June, the mixed martial arts gold medalist and former UFC champion fought a strip club bouncer in Oahu, Hawaii. No one was arrested for that incident in which a law enforcement officer said, "B.J. Penn is back there trying to fight everybody." Well, Penn must be really excited for an upcoming bout with Nik Lentz because he's just asking to get punched at this point.
Seriously. "The Prodigy" asked to get punched in the face, and boy did he get walloped.
Penn was involved in another Hawaii street fight, video of which was obtained by TMZ Sports. The video shows Penn egging on a shirtless man, saying to him, "Punch me again, punch me again."
Welp, this guy clobbered the UFC fighter with a left fist on his chin, and Penn crumbles like blue cheese before his posse picks him up off the ground.
B.J. Penn Gets Knocked Out
TMZ reported that after hitting the ground, Penn went looking for the man who sources said "is notorious for taunting B.J." Later, Penn somehow took the man down outside the Lava Shack and blasted him with shots to the back of the head before security ultimately broke up the brawl.
RELATED: The Fastest Knockout in UFC History Only Took 5 Seconds
Penn is considered one of the greatest Lightweight fighters in UFC and MMA history. UFC President Dana White said Penn's upcoming bout with Lentz would be his last UFC fight, though. The 40-year-old hasn't won a sanctioned bout since knocking out Matt Hughes at UFC 123 back in 2010.
Penn (16-14-2) will hope to break an eight-fight winless streak against Lentz (30-10-2), who's previously called Penn a "dirtbag" and "drug addict."
The Internet, as it always is, remained undefeated as someone updated Penn's fighting record on his Wikipedia page with this latest bout against "Shirtless Fat Hawaiian" in a "parking lot, Hawaii."
No arrests were made in this most recent street fight. Honestly, it's probably best this UFC legend doesn't step into the octagon again. I mean, a shirtless Hawaiian local just knocked him out cold in the middle of the street…
This article was originally published August 28, 2019.