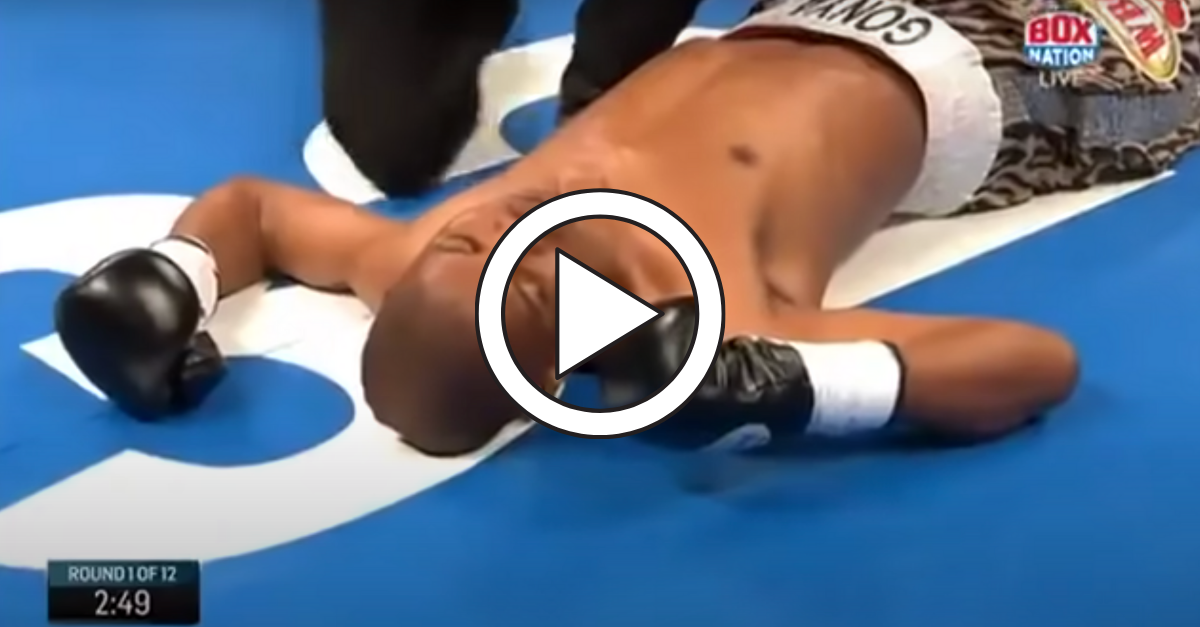 Screenshot from YouTube
There have been plenty of knockout artists in the history of boxing, but no fighter accomplished what Zolani Tete did to retain his WBO bantamweight title back in 2017.
Tete stepped up to challenger Siboniso Gonya, poked a little left feign jab at his opponent, then snapped a ferocious right hook across his jaw, knocking him completely out cold.
The fight lasted a whopping 11 seconds. It's thought to be the fastest knockout in boxing history with a championship belt on the line.
Zolani Tete's 11-Second Knockout
Prior to that fight, Tete, who hails from Eastern Cape, South Africa, won the interim WBO bantamweight belt by defeating Arthur Villanueva by unanimous decision. Including his incredible knockout of Gonya, Tete defended his title two more times against Omar Narváez and Mikhail Aloyan, both by unanimous decision. The former IBF junior-bantamweight world champion lost his title to John Riel Casimero by TKO on November 30, 2019.
Tete's professional record stands at 28-4 with 21 knockouts as of July 2020.
While his 11-second knockout is the fastest in a world title fight, there are (somehow) a few on record that are even faster.
Fastest Knockouts in Boxing History
RELATED: Crazy Double Knockout Reminds Us MMA Isn't for the Weak
Boxing fans remember Mike Tyson dropping Marvis Frazier — the son of Joe Frazier — in 30 seconds, and Bernard Hopkins defending his IBF Super Middleweight title by knocking out Steve Frank in 24 seconds, but many of the fastest boxing knockouts ever came from some unheralded punchers.
According to the Guinness Book of World Records, the fastest knockout in boxing history came in November 1947 at a Golden Gloves tournament at Minneapolis, Minnesota. Mike Collins needed one punch to drop Pat Brownson in a fight that lasted four seconds.
Jimmy Thunder, a former IBO Heavyweight champion, landed his first punch on Crawford Grimsley back in 1997. That boxing match went down as a 13-second knockout, even though Grimsley was out cold two seconds into the fight.
Arguably, no knockout will be ever faster than when Phil "The Drill" Williams dropped Brandon Burke in 1.5 seconds with one right hand. However, the referee began counting and didn't officially stop the fight until around the 10-second mark.
You be the judge.