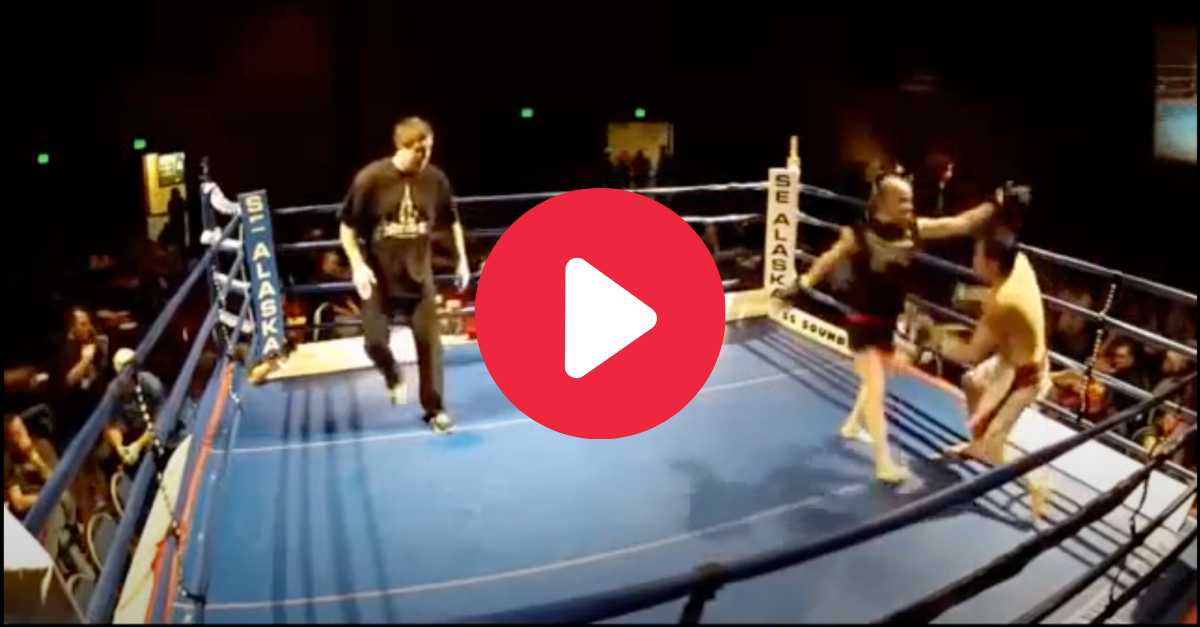 Screenshot from YouTube
It is never too late to try a new career or hobby. Even for those thinking their body is too old to step in the octagon for some mixed martial arts should think again. Just watch a 48-year-old Herschel Walker pummel a man while seemingly in the best shape of his life.
MMA is not a sport for everyone, however. There are front kicks and flying fists and vicious knees and headbutts and, well, a whole lot of blood. Knockouts can be as quick as three seconds if fighters let their guards down, and the results can be devastating to one's body.
That's why what 62-year-old Wayne Smallwood accomplished is so incredible.
62-Year-Old Fighter KOs Opponent
RELATED: Herschel Walker's First-Round Knockout at 48 Proved He's The Greatest
The man above is the aforementioned 62-year-old Wayne Smallwood. He was fighting a "kid" named Weeg Hewson who was 32 at the time, and Smallwood not only dominated the fight but knocked his opponent out on a vicious spinning backfist. This really puts a whole new meaning on respecting your elders.
According to MixedMartialArts.com, the fight took place in Alaska at an MMA event called "AK Beatdown", which was raising money for the Juneau Combat Sports Academy. Judging from the result, I'd say fans in attendance got their money's worth.
Smallwood told the website he learned how to fight when he was a young boy growing up in Juneau.
"A bully used to beat me up all the time," he said. "He used to beat me up just for something to do. Finally one day I beat him … after that, I said 'I'm going to start learning martial arts.'"
Half a decade later, he showed everyone he wasn't kidding.
This post was originally published on April 8, 2015.