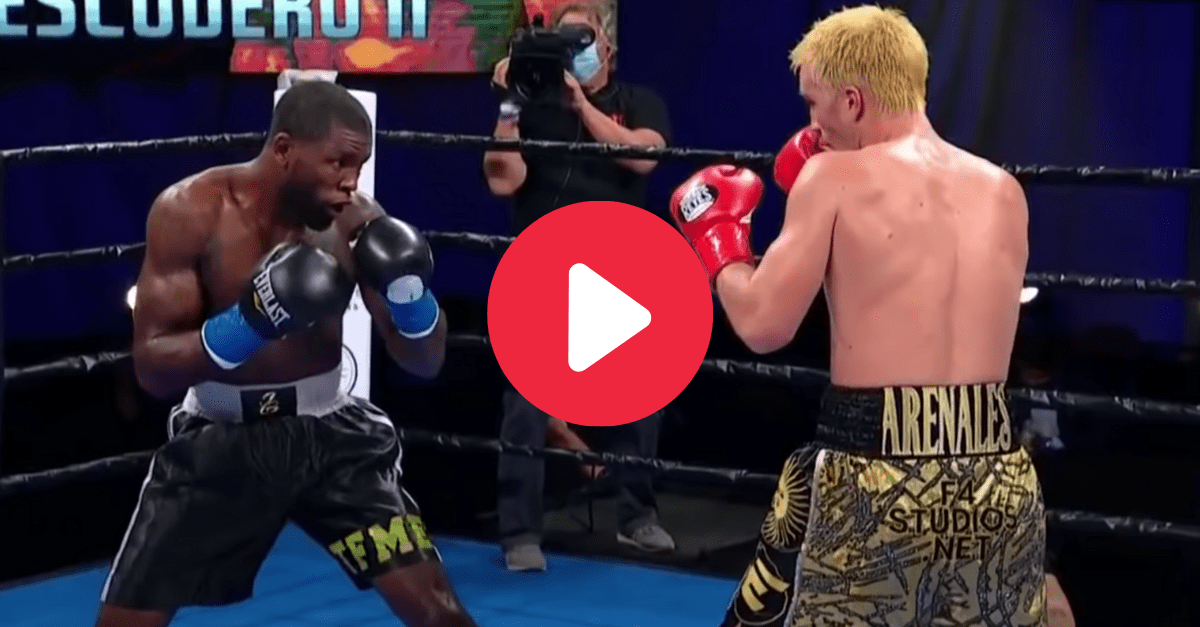 Screenshot from YouTube
For months, boxing fans have been waiting for the rematch. A controversial split decision back in November wasn?t enough. Joseph George and Marcos Escudero needed another bout, and it?s safe to say the return of Premier Boxing Champions did not disappoint.
In the first PBC event since the coronavirus pandemic and COVID-19 outbreak, George and Escudero squared off again Saturday night at the Mohegan Sun Arena in Uncasville, Connecticut. And if you thought the first fight was good, the second one on Showtime Boxing was even better.
Despite losing on two of the judges? scorecards heading into the ninth round, George landed a massive uppercut to earn the knockout victory and remain undefeated.
Joe George Knocks Out Marcos Escudero
RELATED: Boxer?s One-Punch KO Sends Opponent Out of the Ring
Joe George needed a knockout. That was the only way he was going to win again. So he waited for the right moment to strike and made it count.
George first tried with his right hand, but Escudero avoided it. Then, in the blink of an eye, George came back with a left uppercut to earn the knockout victory.
"I wanted him to get comfortable; I wanted him to get relaxed and that's exactly what he did," George said, via the Houston Chronicle. "He was relaxed. I slipped over and just shot it. Really, he gave it to me and I had to take it. I had to take it and it put him down.?
Escudero threw 599 punches to George?s 300. However, the last one of the night is the one that counted the most before the stoppage in the light heavyweight rematch.
The main event inside the Mohegan Sun Casino ? Angelo Leo defeating Tramaine Williams for the WBO super-bantamweight title ? was exciting as well, but nothing quite compares to the uppercut Joe George landed on Marcos Escudero.
With the NBA, MLB, and UFC all returning, trending knockouts like this could help put more eyes on boxing in the future.