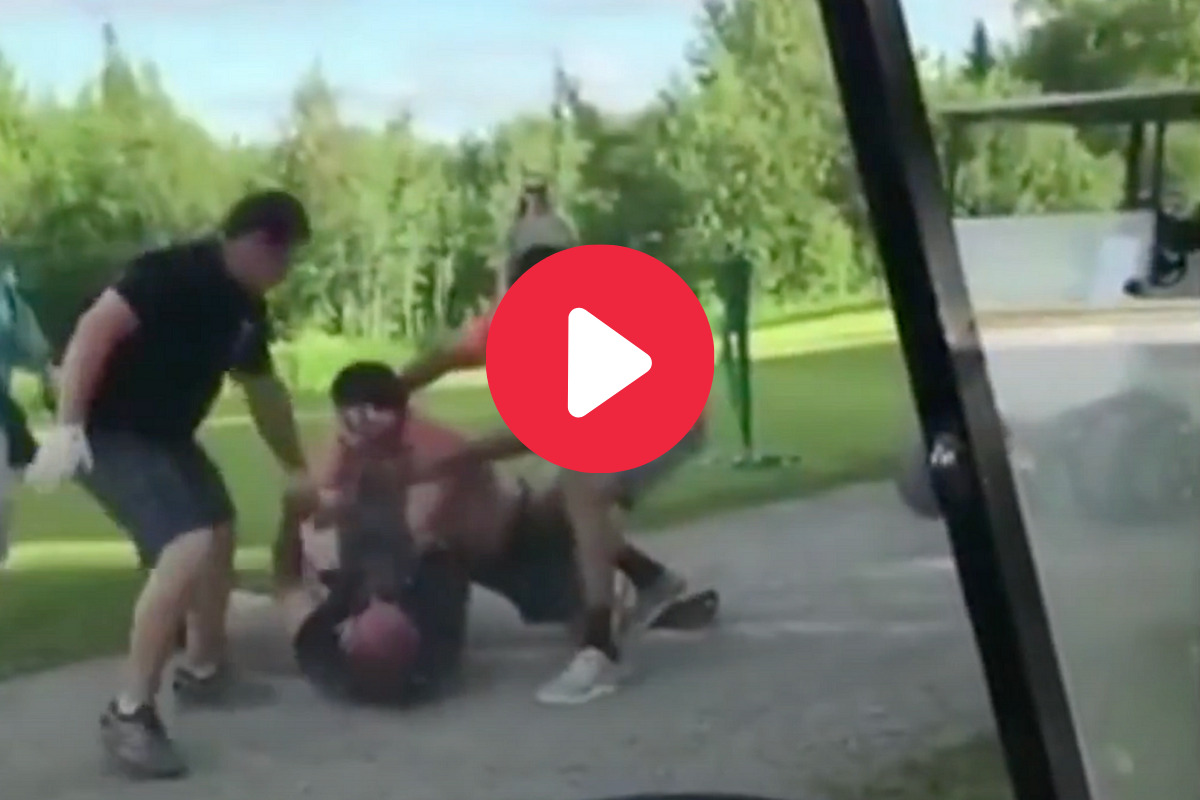 Screenshot from YouTube
Golf is the most frustrating sport on Earth. Nothing will infuriate someone more than slicing a tee shot, hitting a chip shot fat and four-putting after finally landing on the ever-elusive green.
If it seems like everyone on the golf course is on edge, it's probably because they are. That's why the beer cart exists.
Personally, I can't even count how many times I've played with my dad and seen him throw a club (it's probably rusting away at the bottom of that lake) or erupt on someone. That's what playing a round of 18 will do.
At the Greenway Hall Golf Club, four men let their anger get the best of them because they turned the links into a boxing ring.
Golf Fight Erupts Over Slow Play
RELATED: Golfer Rips Massive Fart on Live TV After Tee Shot
A nasty brawl between four men broke out in Stockton Brook, Stoke-on-Trent, United Kingdom over the funniest reason: pace of play.
Yes, really. According to a report from Birmingham Live, the two twosomes began swinging at each other over an argument of the other's slow play. The altercation takes place on the cart path as one woman tries her best to break things up. One man can be seen wearing a black shirt with a picture of the United States of America on the back.
The funniest part is the dude filming from his golf cart. As the men are tackling each other to the ground and their shirts are flying off, he has the nerve to ask: "Where is the course etiquette?"
Course etiquette was gone wayyyy before this fight took place.
Birmingham Live reported that Staffordshire police officers had come settle the fight. All four men were arrested on suspicion of assault, and I think the video should've been enough for them to figure out.
According to police, weapons were used and "bones had been broken." Let's hope no one took a pitching wedge to the forehead at any point.
Golf director Simon Lynn told the Stoke Sentinel the fight was "unfortunate" and "out of our control."
"We thank Staffordshire Police for their swift response," Lynn said.
"We encourage all our members and visitors to act within the 'spirit of the game' and that all players should conduct themselves in a disciplined manner. They should demonstrate courtesy and sportsmanship at all times with the overriding principle that consideration should be shown to others on the course at all times."
Something tells me none of these dudes will ever play slowly again.