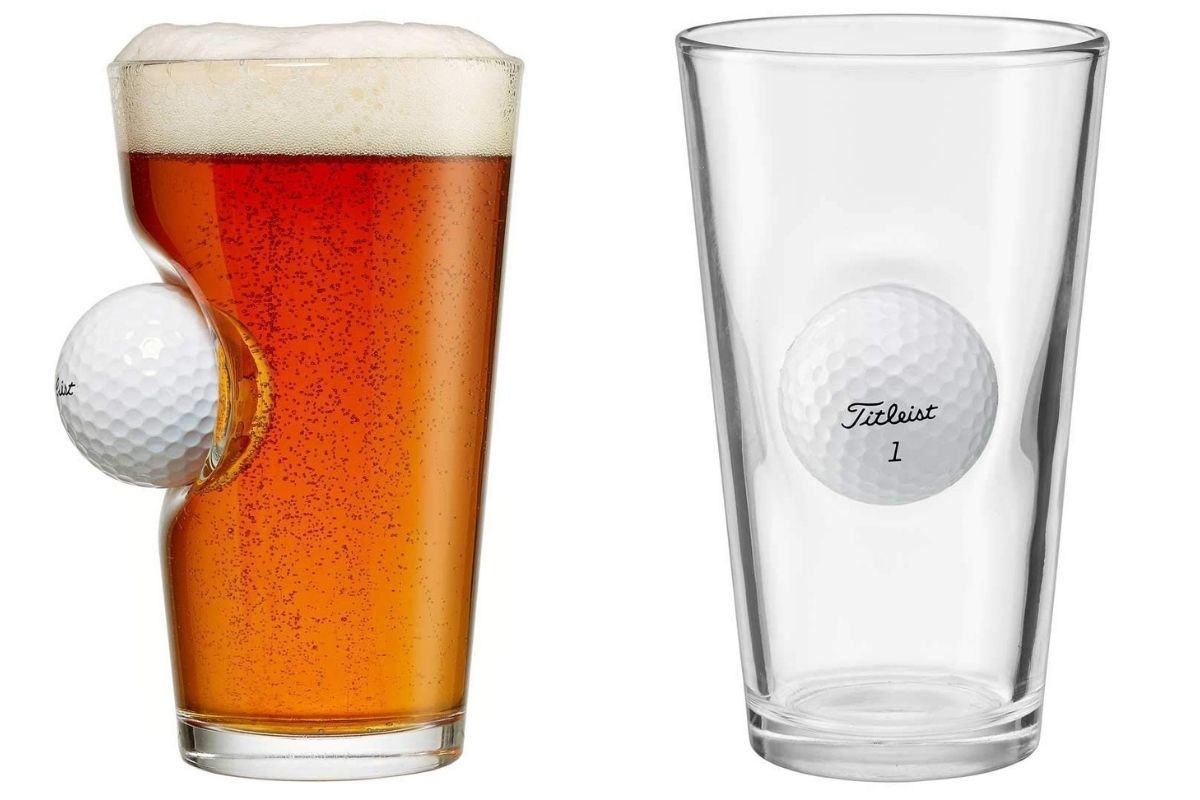 Amazon
Amazon
Editor's Note: Products featured on FanBuzz are independently selected by our editors. However, when you buy something through our links, we may earn a commission.
Christmas is near, and that means it's time to get a gift for your favorite sports lover. I think it's fair to say that most sports enthusiasts enjoy a cold glass of beer while they watch sports, so why not get a golfer a beer glass that's perfect for watching golf? BenShot's golf ball pint glass is the only drinking glass golfers want.
Yes, that's a real Titleist golf ball in the glass. BenShot might sound familiar to you. They're the company behind the shot glass with a real bullet! We're impressed with the BenShot glass workshop, and we think golfers all over the world will be too.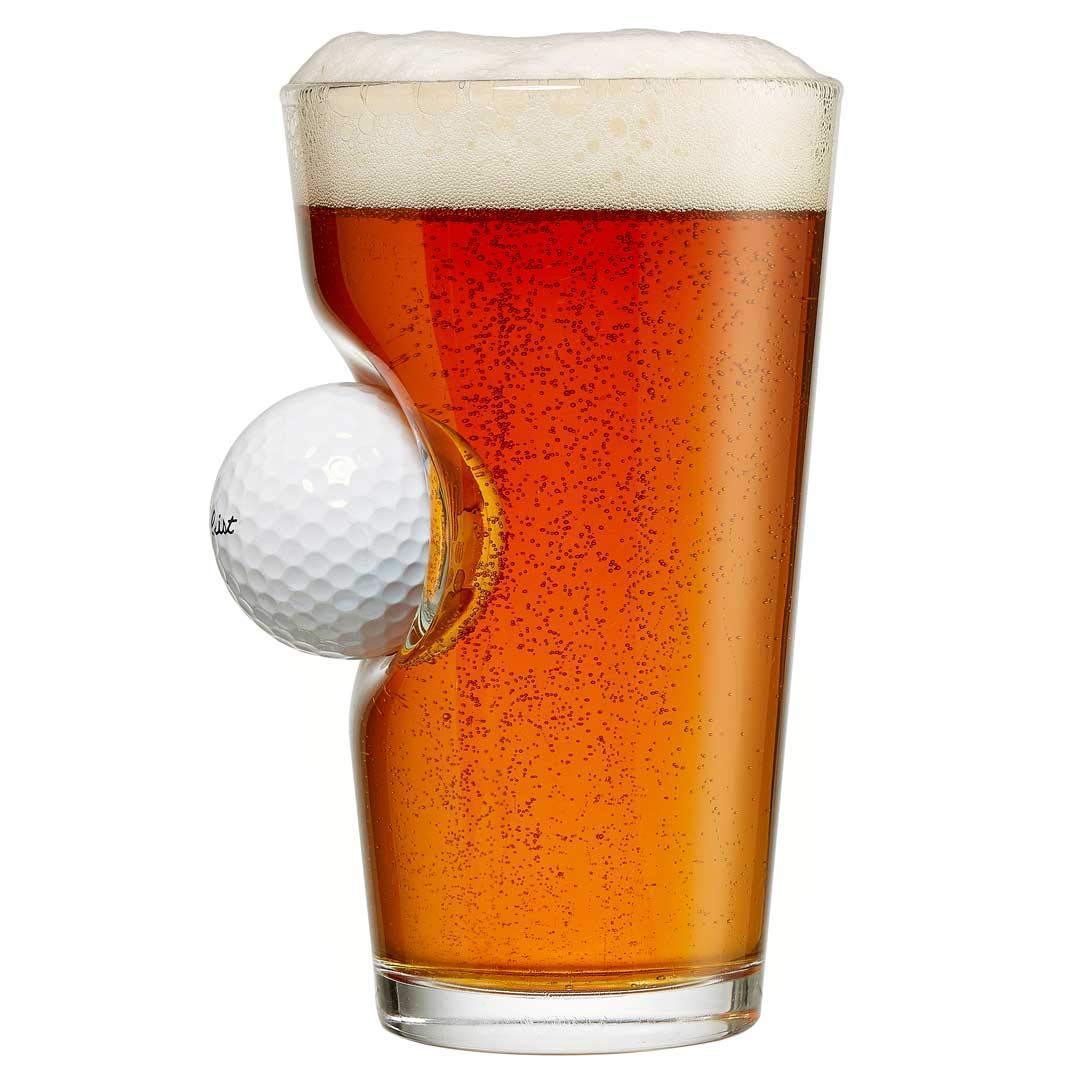 Made in the United States (Father and son team based in Wisconsin)
Dishwasher safe
Unique gift under $26
Each pint glass is hand-sculpted to create a unique drinking masterpiece
Christmas gift idea

Dad probably has all the coolest golf gear there is to own, but he probably doesn't have the BenShot golf ball pint glass. Next time he spends a Saturday watching golf, he'll be eager to pour a can of beer into his new beer glass.
This heavy glass holds 16-oz of beer (minus a few drops because of the golf ball). I don't know about you, but I think golfers are going to prefer this glass over any typical beer mug or tumbler. They've probably never seen anything like this golf gift.
RELATED: Dallas Cowboys Gift Guide: 5 Unique Gifts That Aren?t Tumblers or Jerseys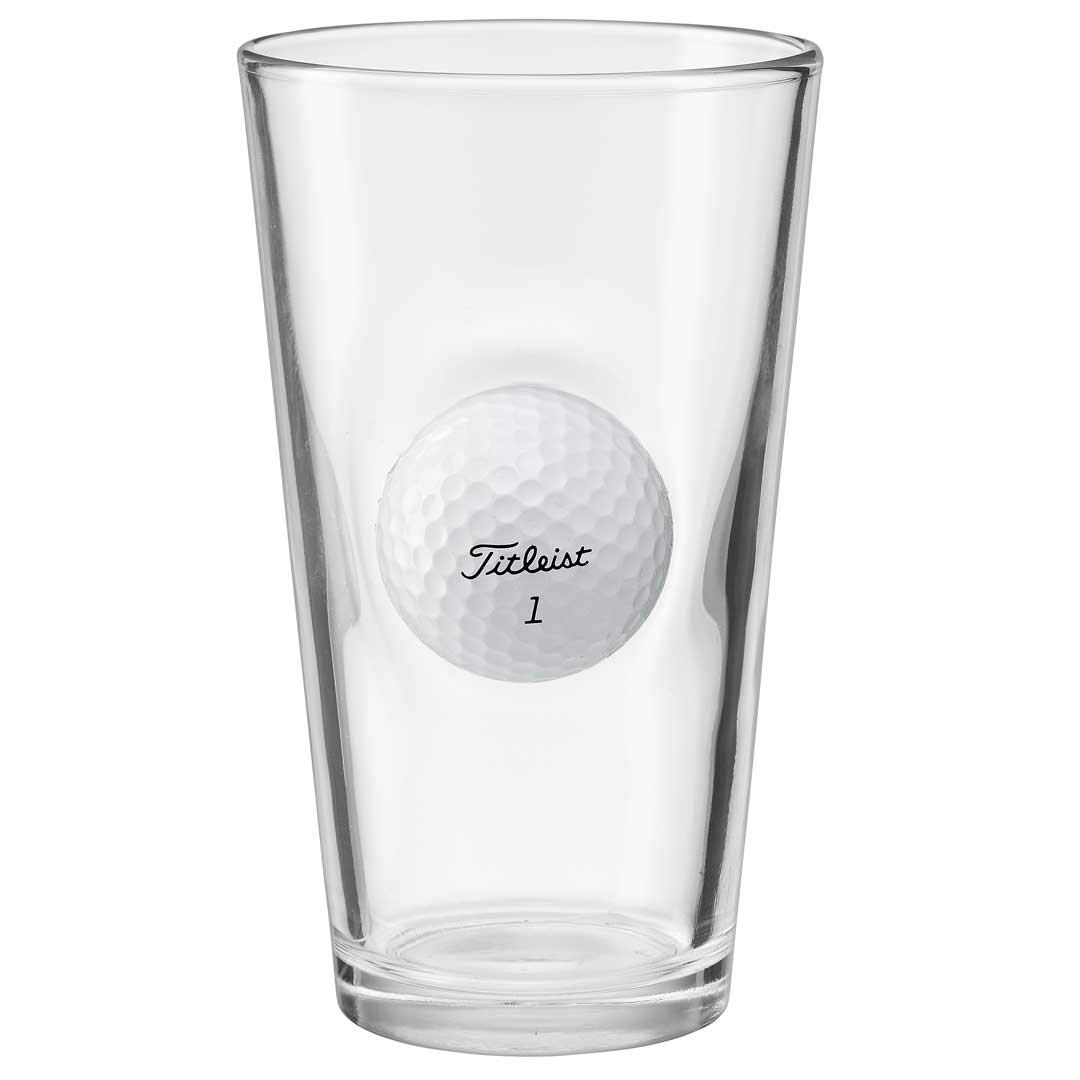 This is a fantastic gift idea for any time of the year. It's great for Christmas, Father's Day, and wedding gifts. If you're taking your buddies out golfing for a bachelor party getaway, bring these glasses out for a rowdy pregame with the groomsmen. Bottoms up!
BenShot makes terrific glassware! Be sure to check out the rest of their high-quality best-sellers.
This post was originally published on November 27, 2020.
Related Videos