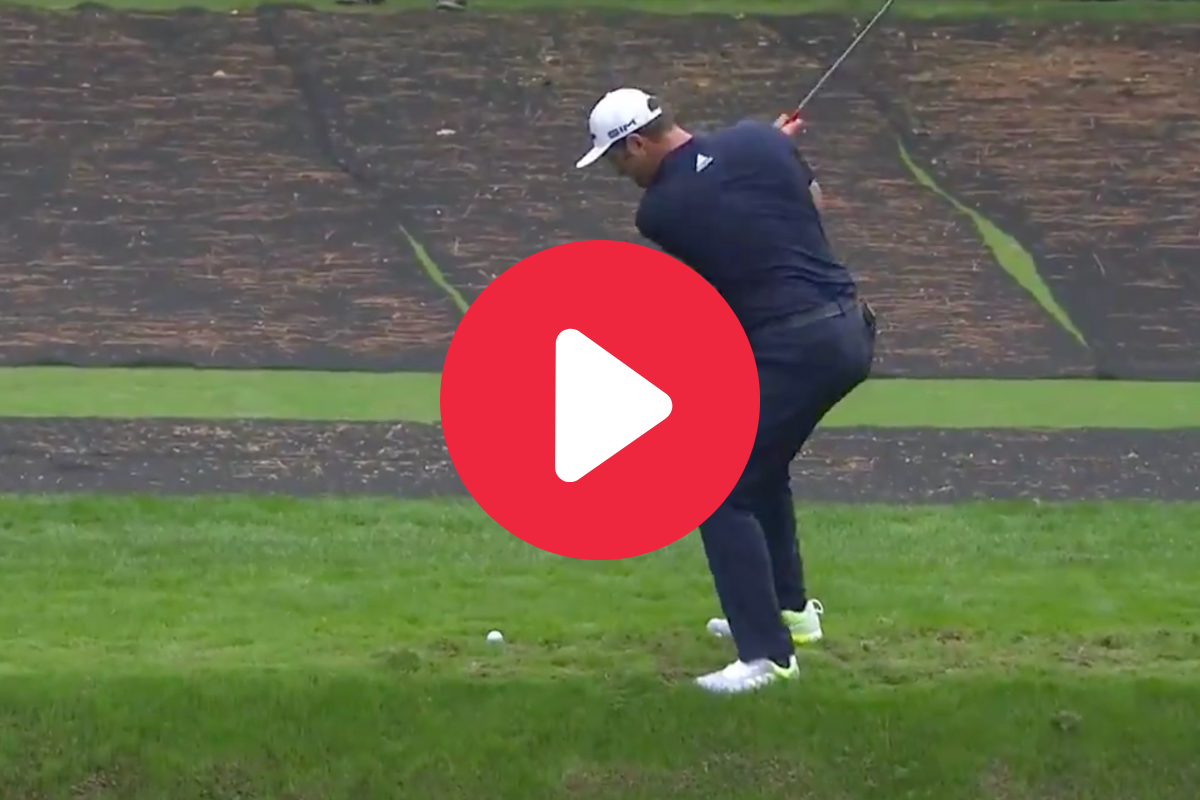 Screenshot from Twitter: The Masters
Golf is a hard sport that makes even the best athletes in the world pissed off beyond belief. Hole-in-ones, therefore, are rare occurrences that only take place once in a blue moon.
Even rarer is the shot in which a player skips the ball three times across a pond and sinks it in the hole. That tradition, one that is commonplace in The Masters practice round at the par-3 16th hole of Augusta National, was executed to perfection by Jon Rahm on Tuesday.
Jon Rahm's Pond Skip Hole-In-One
RELATED: One-Armed Golfer Sinks Hole-In-One at PGA Tour Event
The professional golfer from Spain proved why he's the No. 2 player in the Official World Golf Ranking, because he sank an unbelievable ace on the 16th hole.
Rahm skipped the ball three times across the water before it rolled right in the hole. It's a shot that you truly have to see to believe, and it's one that any average golfer would never even think of attempting.
The PGA Tour and European Tour player celebrated with his caddy afterward and received a high-five from Rickie Fowler. To make this whole thing better, Rahm did it on his 26th birthday. Who needs cake when you can hit a golf ball like that?
The video blew up on social media and instantly became a trending topic. The tweet from the Masters' main account had well over 30,000 retweets an hour after posting it.
The Spaniard who played at Arizona State isn't the only to accomplish this wild feat. According to TheGolfNewsNet.com, Bryson DeChambeau and Justin Thomas aced No. 16 last year. Others like Shane Lowry (2016) and Louis Oosthuizen (2016) have also done so.
Still, Rahm's terrific shot is something straight out of a trick shotter's YouTube channel, and it should be applauded as such.
There's no telling who will walk away from the golf course this weekend with the green jacket. The star-studded list of players with tee times in this year's Masters Tournament includes Tiger Woods, Dustin Johnson, Phil Mickelson and many more. I'm not sure any of them will pull off a golf shot greater than what Rahm did at Augusta National Golf Club on Tuesday.