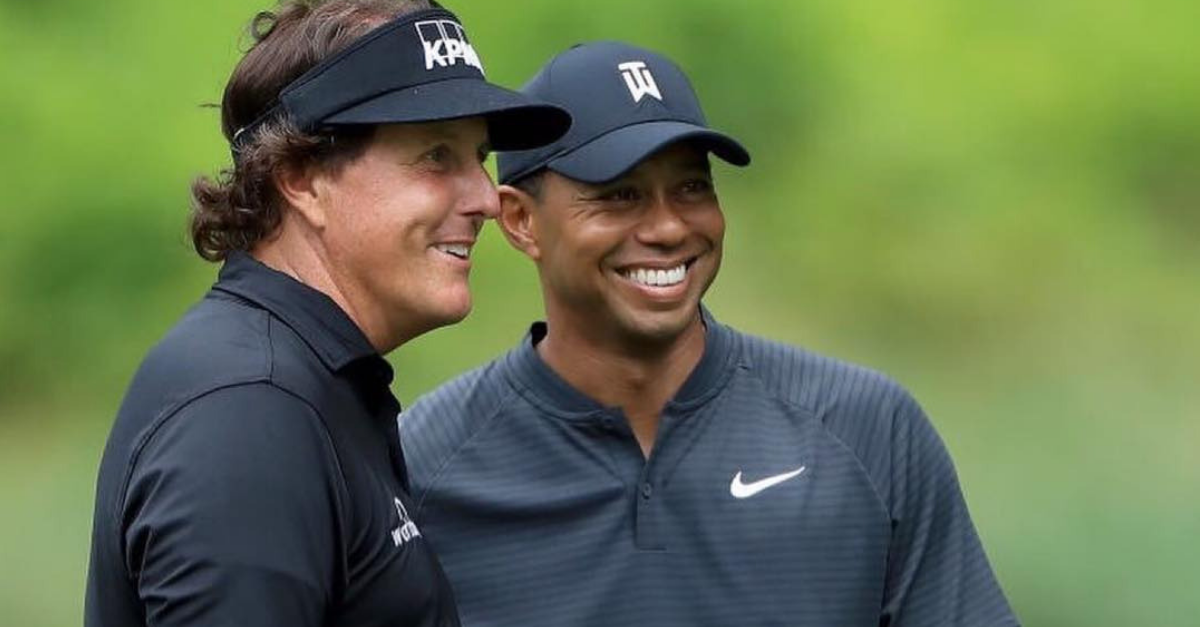 Instagram: golfgiraffes
Instagram: golfgiraffes
Two titans in the game of golf are planning a Thanksgiving weekend round that's being billed as simply "The Match." The hype surrounding this head-to-head match play showdown built gradually from a practice round at the 2018 Masters and crescendoed into the announcement in August.
Reactions have been mixed for a number of reasons, including the strange announcement that no tickets will be sold to spectators to see Tiger Woods and Phil Mickelson play. Well, we at least have at least a price tag for the winner-take-all, pay-per-view event with a $9 million purse. WarnerMedia's Turner Sports announced that you can tune in on November 23 at 3 p.m. ET to watch these two face off for $19.99.
Should you feel so inclined to tune in for this glorified exhibition, you can catch the action on Turner?s B/R Live, AT&T?s DIRECTV and AT&T U-verse.
It was previously announced that it would be a private round at Shadow Creek Golf Course in Las Vegas, Nevada, but now that we have a price tag for this match just one month out, you can't help but ask yourself one important question.
Is this thing really worth my time for 20 bucks?
RELATED: Golf Goes as Tiger Goes. Just Like Ask the 2018 Open Championship
Initially, the idea of the Tiger vs. Phil match sounded great. The pair would be wearing microphones so that fans could step inside to hear about each shot, and hopefully catch a little bit of smack talk back-and-forth between the longtime rivals.
Anytime you get a combined 19 major championships together, there's definitely going to be interest. But there's not going to be a massive gallery watching them play. There's not going to be any added pressure from thousands of people watching every move these two make. This isn't a legacy-defining, character-altering moment for either of these two.
This has turned into a glorified practice round that we're being asked to pay to watch.
What once had so much potential and hype behind it has turned into 18 holes of golf between two guys who are playing outside of the PGA Tour season and will probably be hungover from turkey the night before.
There are so many more things that your $20 could go towards.
Sadly, an exclusive, members-only match shouldn't be one of them.