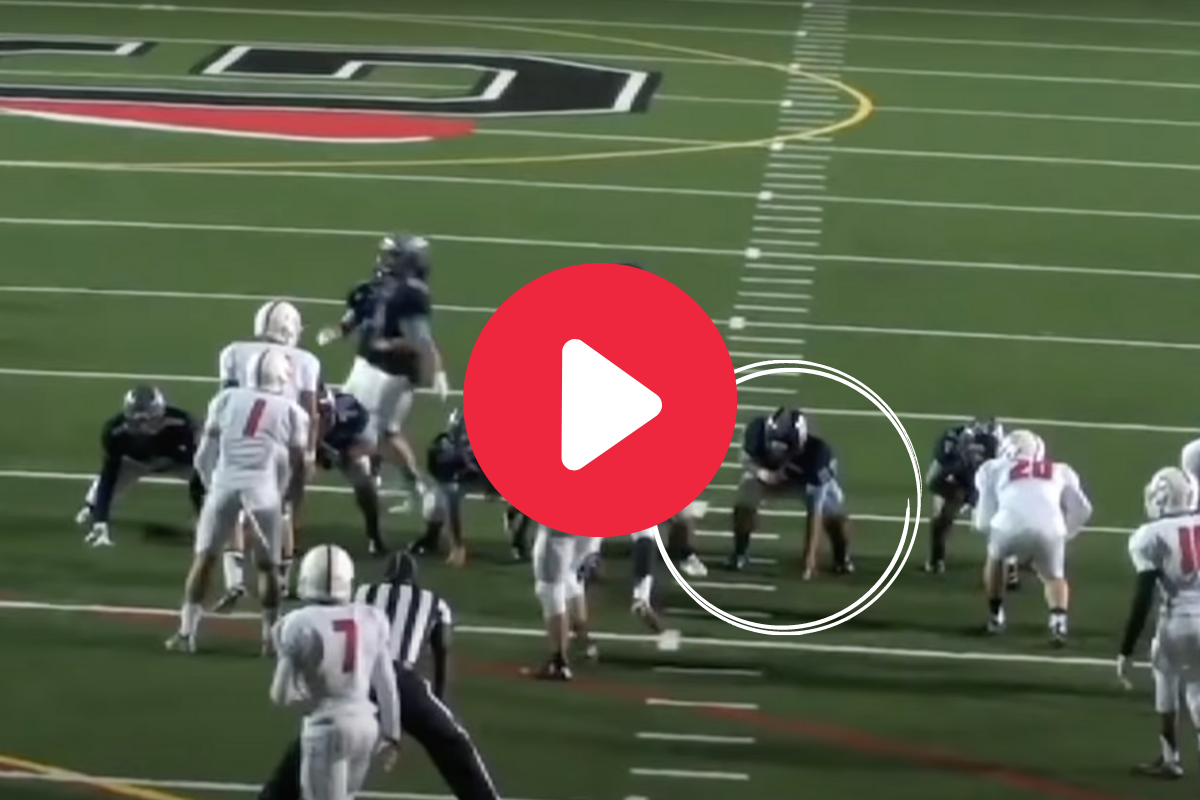 Screenshot from YouTube
There's nothing we love more than when the big fellas get their time to shine. Crescenta Valley (CA) pulled off an incredible trick play that allowed their left guard to live the dream.
BK Kim takes a hidden handoff from his left guard position as the rest of the offense fakes like they're running the jet sweep. Kim tucks the ball away quickly and stays turned around away from the defense before bolting to the left on a wide open path to the end zone with the entire defense flowing to the right to stop the sweep.
Even the person filming had no idea where the ball was.
High School's Sneaky OL Handoff Trick Play
It's a terrific play design from the coaching staff and is really well executed by the entire team to sell the jet sweep action and let the big guy run free to glory.
This post was originally published on September 26, 2015, but it's still awesome to this day.
Related Videos