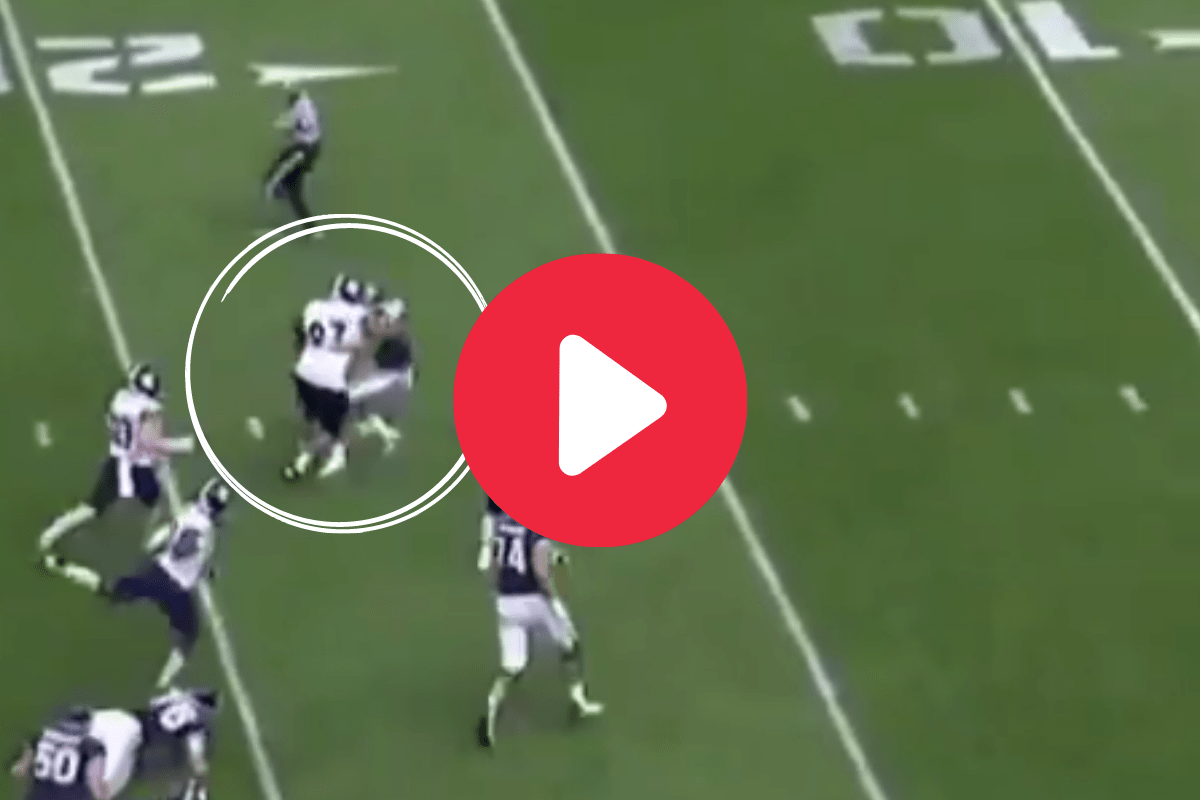 Screenshot from Twitter
East Hartford, Connecticut, is famously known as the home of a college football blue blood. Who could forget the heated Civil Conflict between the UConn Huskies and UCF back when Bob Diaco was the head coach? Or the classic Meinke Car Care Bowl against Wake Forest in 2007?
Somewhere along the line of talks about scraping the football program, I lost track of the college football powerhouse. Luckily for me, I was reminded of the program's place in the sport in week 1 of the 2021 season when UConn hosted the Holy Cross Crusaders in a marquee matchup.
The highlight of the game saw UConn quarterback Jack Zergiotis on the wrong side of a pick-six, and Holy Cross defensive lineman Jason Modak delivered a stiff arm like he'd been practicing his whole life.
Jason Modak's Pick-6 Stiff Arm vs. UConn
RELATED: 350-Pound Pick-Six Featured a Not-So-Graceful Swan Dive
It's the beginning of the second quarter. UConn has the ball on its own 33-yard line. Zergiotis drops back to pass. The pocket collapses and he panics. He fires to a wide open receiver, only Modak gets a paw on it.
All 6-foot-1 and 275 pounds of Modak secure the interception and start rumbling, tumbling and bumbling his way toward the end zone. Zergiotis is the last Husky standing in the way of glory. Zergiotis goes for the tackle, and Modak stiff arms him aside like a rag doll. This guy has watched plenty of Derrick Henry highlights.
Modak crosses the goal line to knot the game up at 14 apiece.
A defensive lineman scoring is electric. A defensive lineman scoring and stiff-arming the QB he just picked off? We call that a power grid.
Holy Cross would go on to win the game, 38-28. Along with his interception, Modak finished with a tackle.
College football needs UConn. UConn needs college football. The world needs more defensive lineman stiff-arming quarterbacks.
Related Videos