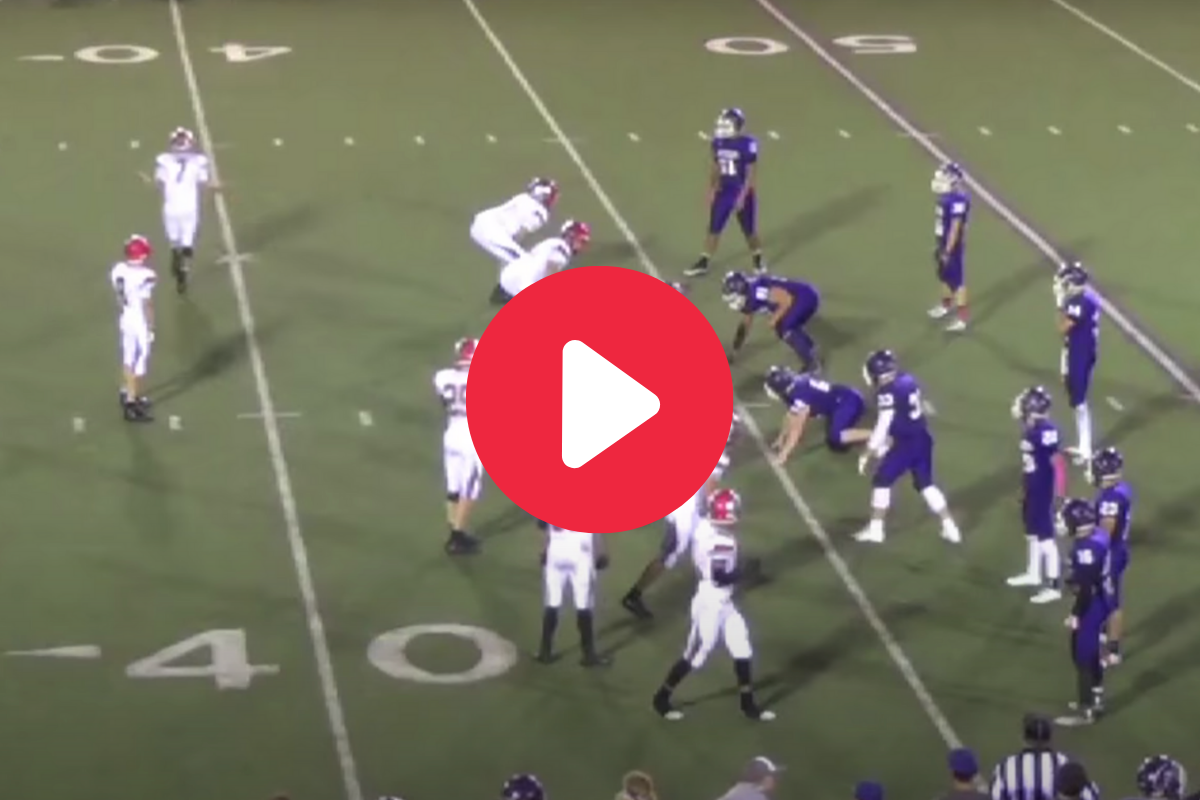 Screenshot from YouTube
High school football games can be excellent sources of entertainment. Students can cheer on their friends, and football fans can scout the best local talent in the area.
Of course, at the high school level, inexperienced players may be more easily duped and trick plays can make their way onto ESPN if they work correctly.
In 2015, two Missouri schools — Glendale and Camdenton — were locked in a close game with playoff implications. In the second half, head coach Mike Mauk made the gutsy decision to call one of the most successful trick plays we have seen.
Glendale High School's "Walk to Sideline" Trick Play
RELATED: High School's "Wrong Ball" Trick Play Ended in an Easy TD
This type of play has been run before in both college football and the NFL, but that didn't stop Glendale from using it to their advantage.
Quarterback Alex Huston approached the sidelines as if he needs to consult with his head coach. There was a wide receiver in the backfield where the running back should be, and he took the shotgun snap.
In the confusion, Huston was left open down the sideline. The quarterback caught the pass and rushed down the field before being stopped about 10 yards before the end zone. The Falcons went on to score thanks to a Huston touchdown pass, and they beat Camdenton, 60-41.
The play was similar to the "Philly Special" that the Philadelphia Eagles orchestrated against the New England Patriots in Super Bowl XLII. Glendale's QB ventured out further down the sideline than Nick Foles did, but comparisons can be made.
It takes a lot of courage to call a trick play in an important game, but if the opportunity is there, the best head coaches and offensive coordinators take advantage of the situation.
It's always a win for football fans, who get the opportunity to fawn over these viral moments when they are successful.
This post was originally published on December 31, 2020.