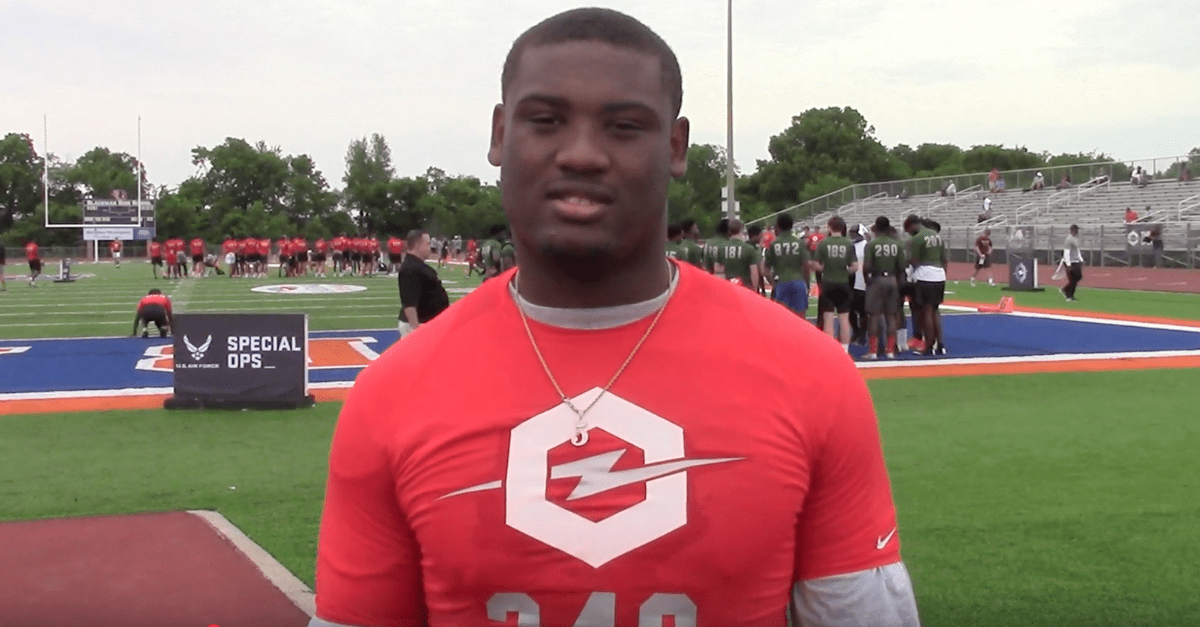 Screenshot from YouTube
If the Iron Bowl victory wasn't already exciting enough for the Auburn Tigers, they picked up their second win over the Alabama Crimson Tide in less than a month back in December. Head coach Gus Malzahn must have been jumping for joy because he landed Oxford High School tight end Jeremiah Pegues for his 2020 recruiting class.
A 6-foot-3, 285-pound force on the gridiron, Pegues is a four-star prospect, including the No. 7 overall athlete, according to 247Sports. The Oxford, Mississippi native chose the Tigers over Alabama and Ole Miss on the first day of the Early Signing Period.
That's right, the Tigers got a massive NCAA college football commitment on National Signing Day over their arch-rival and in the backyard of another SEC foe.
Jeremiah Pegues Commits to Auburn
If this didn't make Auburn fans scream "War Eagle" at the top of their lungs, it's hard telling what will. Adding to another big-time player to a star-studded recruiting class is just what Malzahn was looking for and beat out Nick Saban for it.
Whether it's at tight end or defensive end, Pegues has game-changing potential from the moment he gets to The Plains. There's no wonder he had other SEC offers from LSU, Mississippi State, and South Carolina, as well as interest from Georgia.
Pegues took his official visit to Auburn in November and made it official on the early signing day.
TE Jeremiah Pegues Highlights
It doesn't take long to see JJ Pegues was a man amongst boys at the high school level. He's big and strong, and the versatile athlete to make plays all over the field.
Gus Malzahn also landed four-star linebacker Desmond Tisdol early that Wednesday morning, and the addition of both prospects started the day with a big bang.
The two recruits joined a massive class for Auburn football, headlined by five-star running back signee Kobe Hudson.
This post was originally published on December 18, 2019.