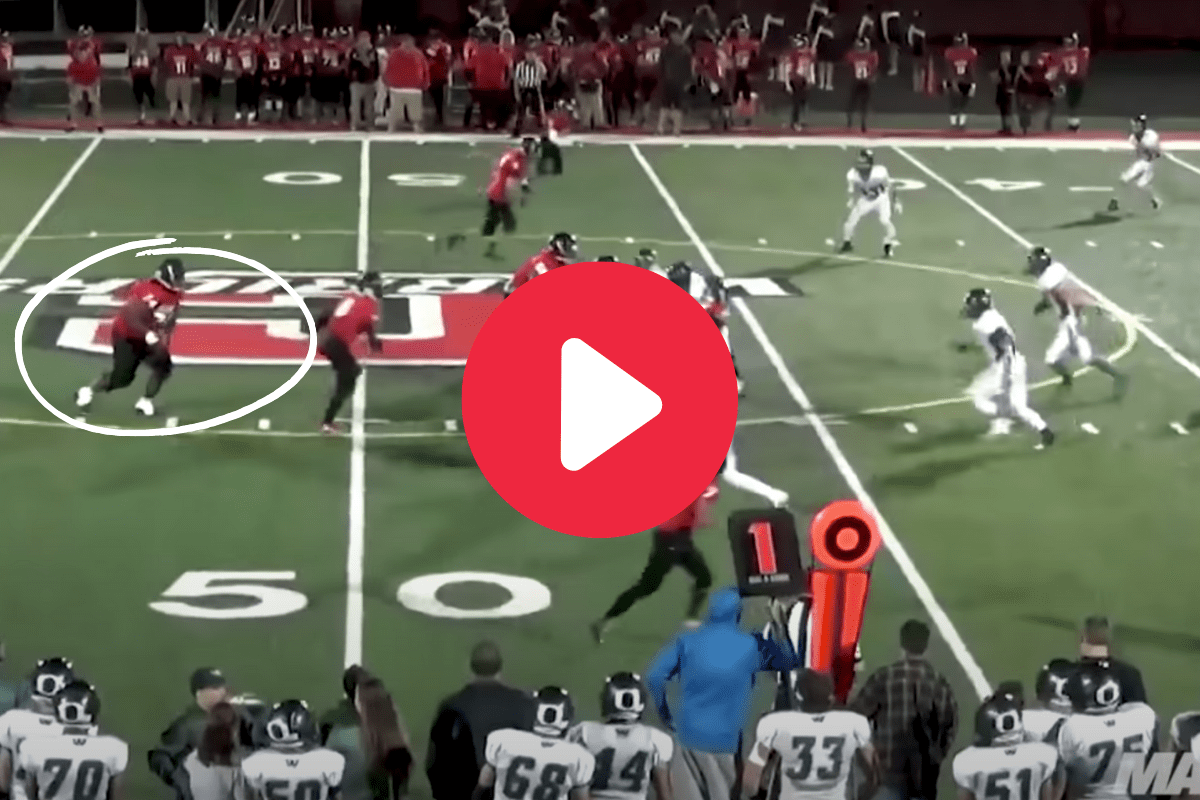 Screenshot from YouTube
Joshua Johnson is not your typical high school running back. At 6-foot-3 and a whopping 350 pounds, "Bubba" is one of the heaviest players to ever line up in the backfield.
Johnson played for Calumet New Tech High School in Gary, Ind., and made an impact immediately. He usually worked as an offensive or defensive lineman but slowly started to matriculate to the running back position, especially when his team was threatening in the red zone.
He totaled 144 yards and even scored a pair of touchdowns in his final season with Calumet.
Joshua Johnson: The 350-Pound Running Back
RELATED: 440-Pound Running Back TD Belongs in Big Man Hall of Fame
Josh Johnson's style of rushing is enough to terrify opponents. Head coach Rick Good originally used Johnson in a gimmick-like role, but as the regular season went on, Johnson got more and more snaps.
Johnson even took reps at quarterback during the regular season. The Warriors reached the playoffs in Johnson's final season on the team, but they failed to win an Indiana state championship.
Unfortunately, Johnson's versatility did not translate to the NCAA. He didn't receive any offers to play Division I college football, so he had to take his talents to the JUCO level.
These days, Johnson plays for Mesabi Range College, but he is only listed as a defensive tackle, meaning his days on offense are behind him.
?If Johnson ever reached the NFL, he would bring a never-before-seen skill set to the professional level. It doesn't look likely, but stranger things have happened. Perhaps Johnson could sign as an undrafted free agent when the time comes.
Joshua Johnson's exploits on the field attracted an audience on social media, and for good reason. Not every lineman could boast that they received handoffs, making Johnson one of the most unique high school football players in quite some time.