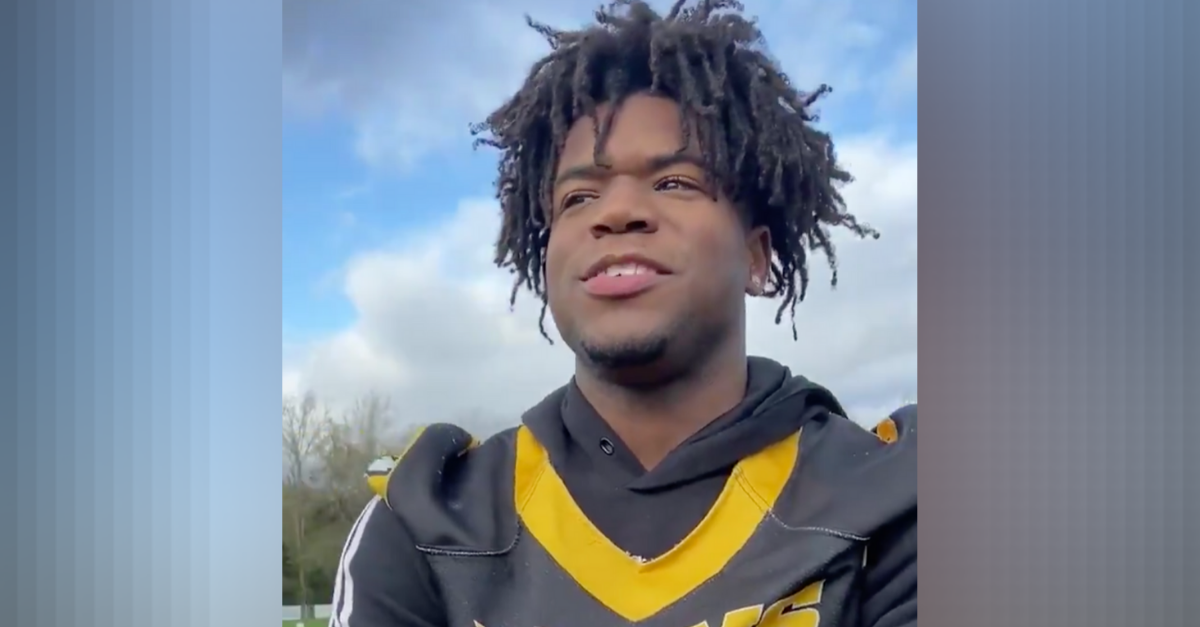 Screenshot from Twitter
Williamson High School linebacker Robert Woodyard has plenty of time before he suits up and dominates at the next level, but that doesn?t mean he hasn?t already figured out where that will be. Any college football coach could come knocking at his door and it still might not change is mind.
Woodyard, a four-star prospect from Mobile, Alabama, attended Junior Day for the Alabama Crimson Tide in early February, before the coronavirus pandemic and COVID-19 outbreak. He left Tuscaloosa with an offer that day and it clearly made an impact. On June 25, the star linebacker committed to head coach Nick Saban?s program.
Alabama football always has dynamite classes, and the 2022 recruiting cycle looks like it will be no different.
LB Robert Woodyard Commits to Alabama
RELATED: Alabama WR Commit Believes He?s ?Nation?s Fastest Recruit?
Landing the top in-state recruits are always a high priority, and Alabama secures them as good as any program. Landing linebacker Robert Woodyard so early in the process proves it.
Ranked as the No. 2 inside linebacker and No. 5 recruit in Alabama, according to 247Sports, Woodyard also received early offers and interest from Auburn, Georgia, Indiana, Kentucky, LSU, Ole Miss, South Alabama, South Carolina, Southern Miss, Tennessee, Texas A&M, and Vanderbilt.
Right now, Alabama is the team to beat for the next year-plus. Woodyard is the second commitment in the Tide?s 2022 football recruiting class, joining four-star defensive end Jeremiah Alexander.
LB Robert Woodyard Highlights
It doesn?t take long to realize how good Robert Woodyard is already. That?s what makes his potential in the SEC even scarier.
At 6-foot-1 and 210 pounds, Woodyard is a great athlete and will continue to get better as he gets older. This was a big get for Alabama?s Sal Sunseri and Pete Golding, and now the goal is to keep his commitment while other offers keep coming in.