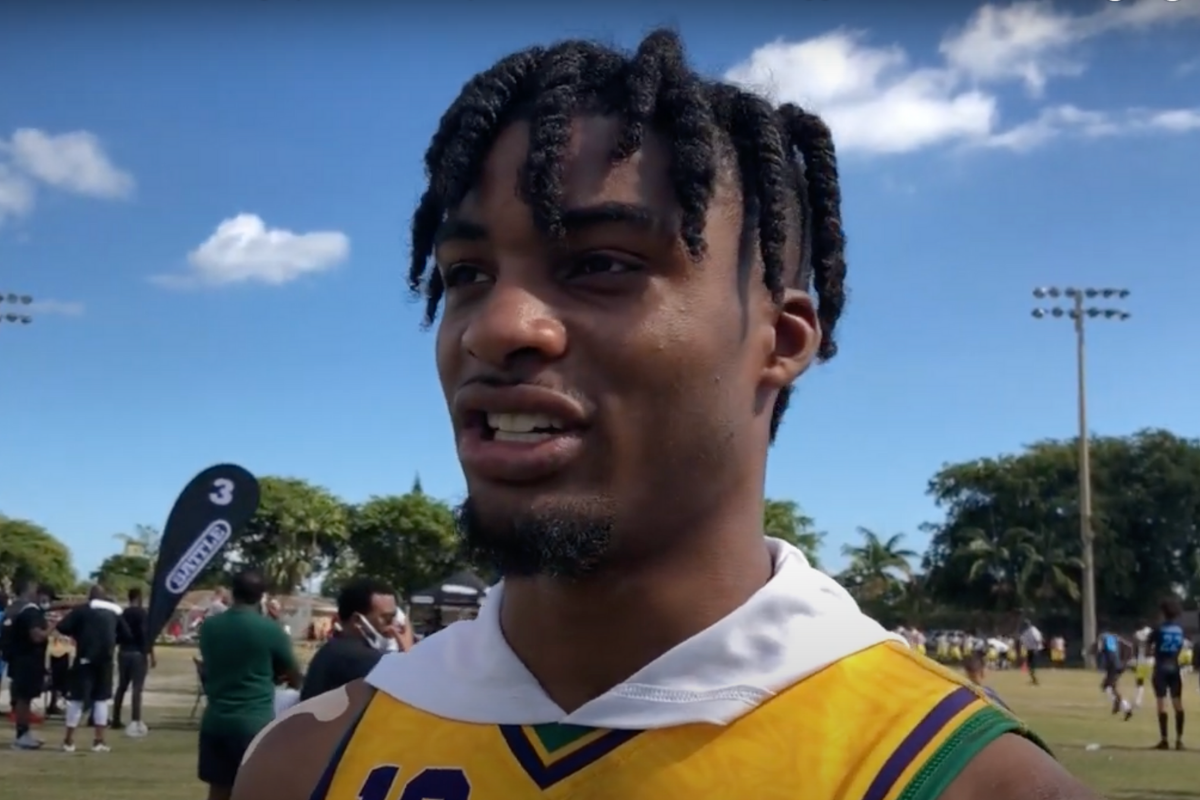 Screenshot from YouTube
Wide receiver Shazz Preston is ready for college football. He has been scouted heavily for years and is currently ranked as the 10th-best at his position in the entire 2022 recruiting class, according to the 247Sports Composite.
Preston attends St. James High School in Saint James, Louisiana — an hour away from New Orleans — and is the younger brother of Mississippi State safety Shawn Preston.
He hasn't made a commitment decision yet, but there are plenty of teams interested in what he can bring to the table, especially in the SEC.
Shazz Preston Recruiting
RELATED: 5-Star DB Has Over 35 Offers (And Counting)
Right now, the teams most involved in Shazz Preston's recruitment are Alabama, LSU, Mississippi State, and Ole Miss. Other programs such as Arkansas, Auburn, Colorado, Florida State, Georgia, Memphis, Miami, Oregon, Texas, and Texas A&M, have all offered as well.
Ed Orgeron's Tigers have a good shot at landing the in-state wideout. So does Alabama, which remains a dominant College Football Playoff contender each season with a roster full of future NFL prospects, and Lane Kiffin's Ole Miss. Don't count out MSU, either, because of the family connection.
Where will Shazz Preston end up? Only time will tell, but he is definitely looking to compete in the SEC.
Shazz Preston Highlights
Shazz Preston is a force on the football field. The four-star prospect has great endurance and can get past defensive backs with ease.
He's a playmaker who has recorded nearly 2,000 receiving yards and 18 touchdowns over the last two high school seasons.
Preston doesn't always show great initial bursts of speed, but he certainly makes up for it in other ways.
At 6-foot and 190 pounds, he is only scratching the surface of his potential and still has another year of high school football before taking his talents to the college level.