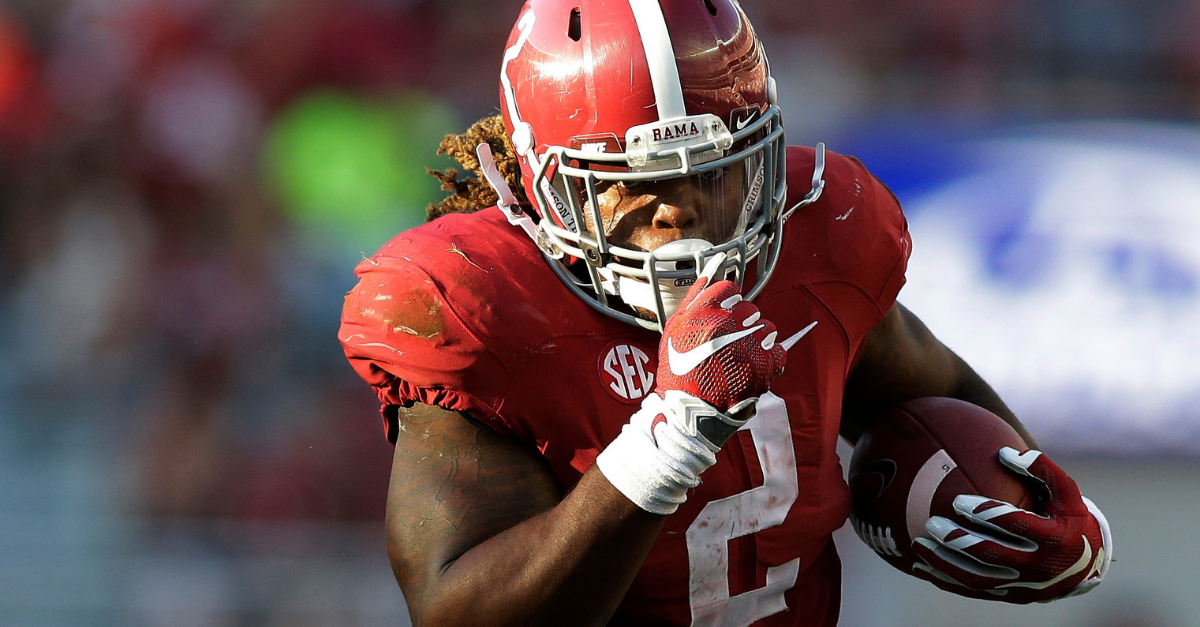 AP Photo/Brynn Anderson,file
After finally becoming a premier back in the NFL, Tennessee Titans running back Derrick Henry tied the NFL record with an incredible 99-yard touchdown run last season. Playing college football for the Alabama Crimson Tide, the 2015 Heisman Trophy winner set the SEC record with 2,219 rushing yards and 28 rushing touchdowns in a single season.
But before that, Derrick Henry was the most prolific running back in high school football history.
During his time at Yulee High School, just a few miles north of Jacksonville, Florida, Henry broke Ken Hall's (Sugar Land, TX) national high school rushing record with 12,144 yards during his four-year prep career, which remains the record today.
After rushing for over 2,400 yards in each of his first three seasons, Henry went absolutely crazy as a senior. He finished that year with the third-most rushing yards in high school history, 4,265 yards in 13 games, and scored 55 rushing touchdowns, which ranks No. 10 on the all-time list for a single season.
Henry also owns the national high school record with 1,399 career rushing attempts and ranks fifth all-time with 153 career rushing touchdowns.
RELATED: Derrick Henry Gives Kids the Back-to-School Surprise of a Lifetime
After a career like that, it was only a matter of time before Derrick Henry's high school jersey was retired. During Thursday night's spring game, the Yulee Hornets football program officially retired No. 2 jersey at halftime with Henry in attendance. Yulee faced the Jackson Tigers for the game, which brought back some sweet, sweet memories on this special night.
The last time Derrick Henry played the Jackson Hornets football team, he set the Florida state record with 502 rushing yards in a 45-28 victory during his record-setting 2012 season.
"I gained a lot of yards in high school. High school was just fun," Henry said recently on The Dave Dameshek Football Program. "I loved playing in my hometown in front of everybody from back home. A lot of memories from high school, and I still miss those days."
If you looked like THIS in high school, you'd definitely miss those days, too.
One of the greatest players to ever carry a football in northeast Florida is enshrined forever at Yulee, and there's no reason why the record-setting, 25-year-old NFL star couldn't break a few more records before his time is done in pro football.