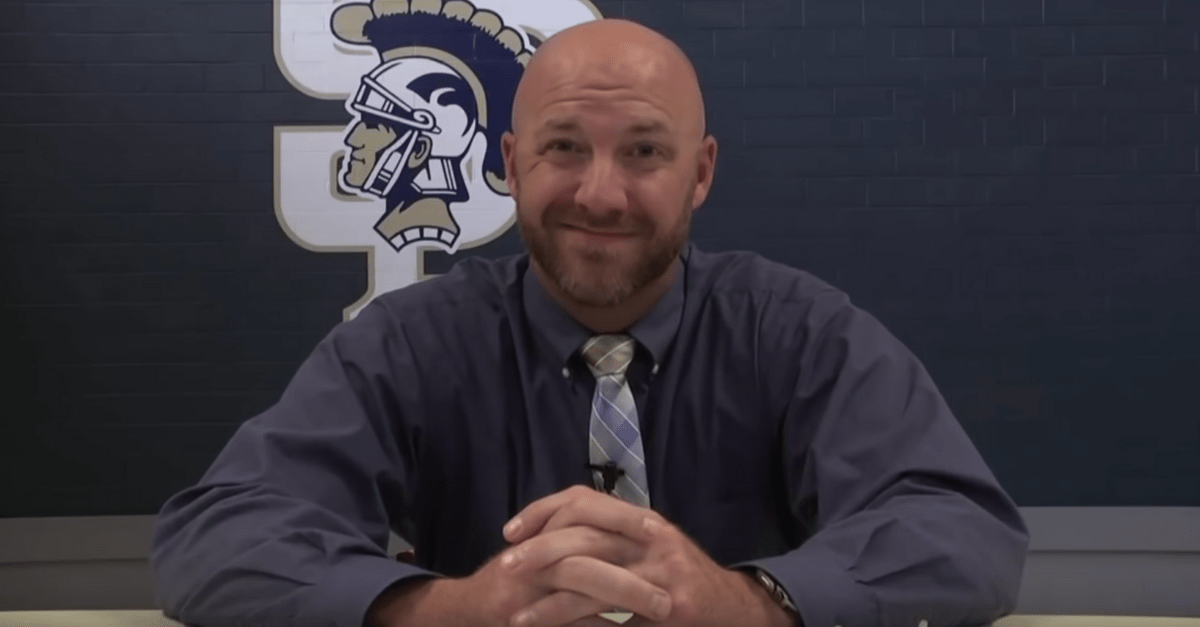 YouTube: Chattanooga Times Free Press
In high school, there are cool stories, crazy traditions, and even some controversy. What Soddy-Daisy High School assistant principal and athletic director Jared Hensley said in a video Wednesday morning is on a completely different level of its own.
While addressing the student body, needing to discuss and clarify the school?s dress code policy in which students are not allowed to wear athletic shorts at the school or else they will be required to serve detention, Hensley said, ?If you really want someone to blame, blame the girls, because they pretty much ruin everything.?
As one could possibly imagine in 2018, the video content from the Chattanooga, Tennessee based school went viral for all of the wrong reasons. The crazy part is Hensley didn?t stop with the ?pretty much ruin everything? comment.
?[Girls] ruin the dress code, they ruin? well, ask Adam. Look at Eve,? Hensley continued. ?That?s really all you really got to get to, OK. You can really go back to the beginning of time. So, it'll be like that the rest of your life. Get used to it, just keep your mouth shut, suck it up, follow the rules."
The video also addressed PDA, or public display of affection, during school hours, too.
No matter the intention, or the tone, whether it was dead serious or perhaps even sarcastic in nature, Hensley was placed on leave after plenty of backlash and community outrage. It got plenty of national attention, too, such as a tweet from music legend Cher.
Hamilton County Schools Superintendent Bryan Johnson called Hensley?s comments ?inexcusable,? according to the Chattanooga Times Free Press.
"We find the comments about young women in this video inexcusable, as the sentiments expressed do not align with the values of Hamilton County Schools. The situation is under investigation, and this employee has been placed on administrative leave effective immediately," Johnson said in a statement, via the paper. "We hold our employees and our leaders to a high standard, and these comments do not match the high expectations we have for our employees. We seek to prepare all children for success in life after high school and expect our employees to provide an atmosphere that will empower all children to reach their full potential.?
Jared Hensley sat in front of that camera with a message for the students, but it?s probably safe to assume he would have done it differently if he had the chance.