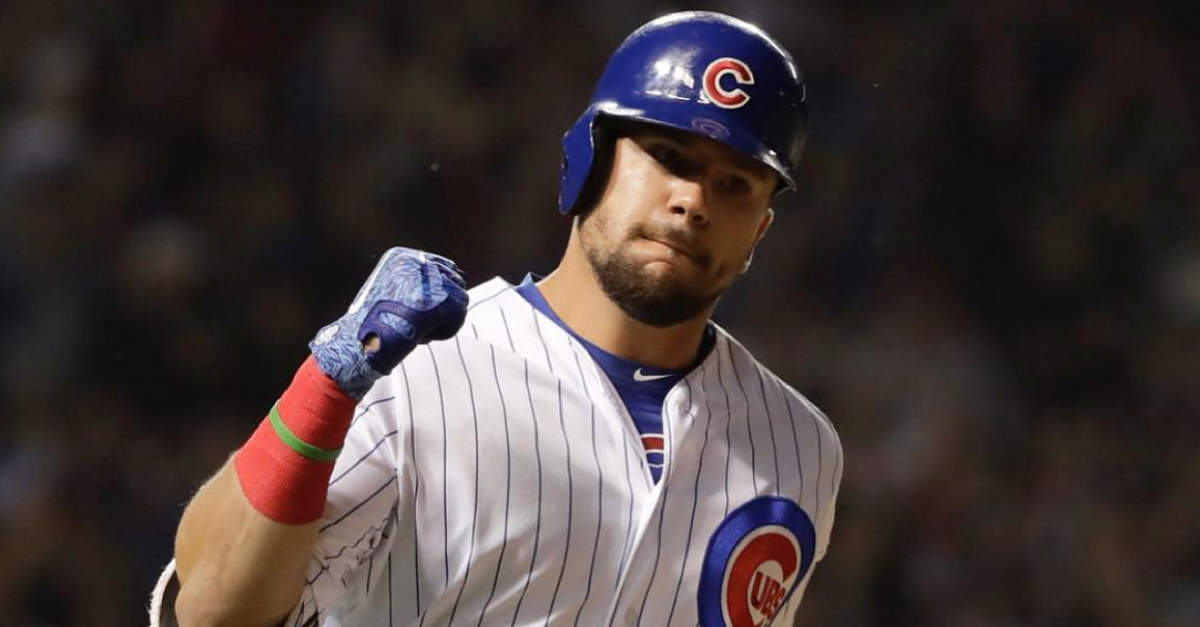 Instagram: @kschwarb12
Nobody has ever hit a 500-foot home run at Nationals Park. Not Bryce Harper. Not Ryan Zimmerman. Not any player who has swung for the fences at the Washington, D.C., ballpark.
That's about to change. Well, maybe.
Although Domingo Santana's 476-foot blast was a spectacle last season and Harper's 473-foot shot in May was ridiculous, there hasn't been a MLB Home Run Derby in the nation's capital since the ballpark opened in 2008 or even an MLB All-Star Game since 1969.
It is time to make history, and there is an insane amount of power in the eight contestants for the 2018 Home Run Derby on July 16 that could make the two longest home runs there blush.
The dimensions are 337 feet to left field, 377 feet to left-center, 402 feet to dead center field, 370 to right-center, and 335 feet to right field.
In other words, it has hitter's park potential.
Some of the game's biggest sluggers will be competing with each other in the bracket, but here is a case for each to make history, based on seed:
No. 1: Jesus Aguilar (Milwaukee Brewers)
At 6-foot-3 and 250 pounds, Aguilar is a beast with major power potential. He can turn on balls in a hurry so the right pitch might just soar for miles at Nationals Park. He leads the Derby participants with 23 home runs on the season, and it's safe to say he can double that total in one night.
No. 2: Bryce Harper (Washington Nationals)
How can you start this conversation and not have the host hero lead it off? Harper has been hitting bombs since high school and knows the ballpark better than anyone. Not to mention, he's the only contestant with Home Run Derby experience. The odds should be in his favor as long as he doesn't try to do too much.
No. 3: Max Muncy (Los Angeles Dodgers)
The fastest player to get to 20 home runs in Dodgers history, needing only 183 at-bats, the 6-foot Muncy can pull home runs from the left side of the plate and even hit them to the opposite field. This seems like a dream scenario after being an All-Star snub.
No. 4 Alex Bregman (Houston Astros)
Mr. Mustache Shave and Houston's King of Clutch is at a bit of a disadvantage here having never played at Nationals Park, but this has been a magical season for Bregman, and he can absolutely connect on pitches like the one above in Boston.
No. 5 Kyle Schwarber (Chicago Cubs)
This home run could be looped for hours and never get old. Unless you are a Cardinals fan, and then that's just too bad. Schwarber has the swing and power to destroy baseballs, and there is no reason to believe he is not utterly perfect for this event. And with a nickname like "Bam Bam," the sky is the limit.
No. 6 Javier Baez (Chicago Cubs)
The second Cubs player in the showcase and probably the most free-swinging contestant out there, Baez will absolutely unload on pitches if he has the opportunity. He might be the highest risk of swinging and missing pitches here, but he also could have the highest reward of unleashing a cannon of a home run to left-center field.
No. 7 Freddie Freeman (Atlanta Braves)
Who would have thought the 28-year-old would be the oldest HRD participant? Nevertheless, the fact Freeman can go both ways makes him dangerous in this competition and getting one in his wheelhouse could make the upper deck fans quite busy.
No. 8 Rhys Hoskins (Philadelphia Phillies)
As a rookie, Hoskins set a ML record with 14 home runs in his first 30 career games. He also has massive pop being 6-foot-5. This might not be the sexiest pick to win it this year, but don't be surprised if he hits the longest home run of the night because it's definitely possible.