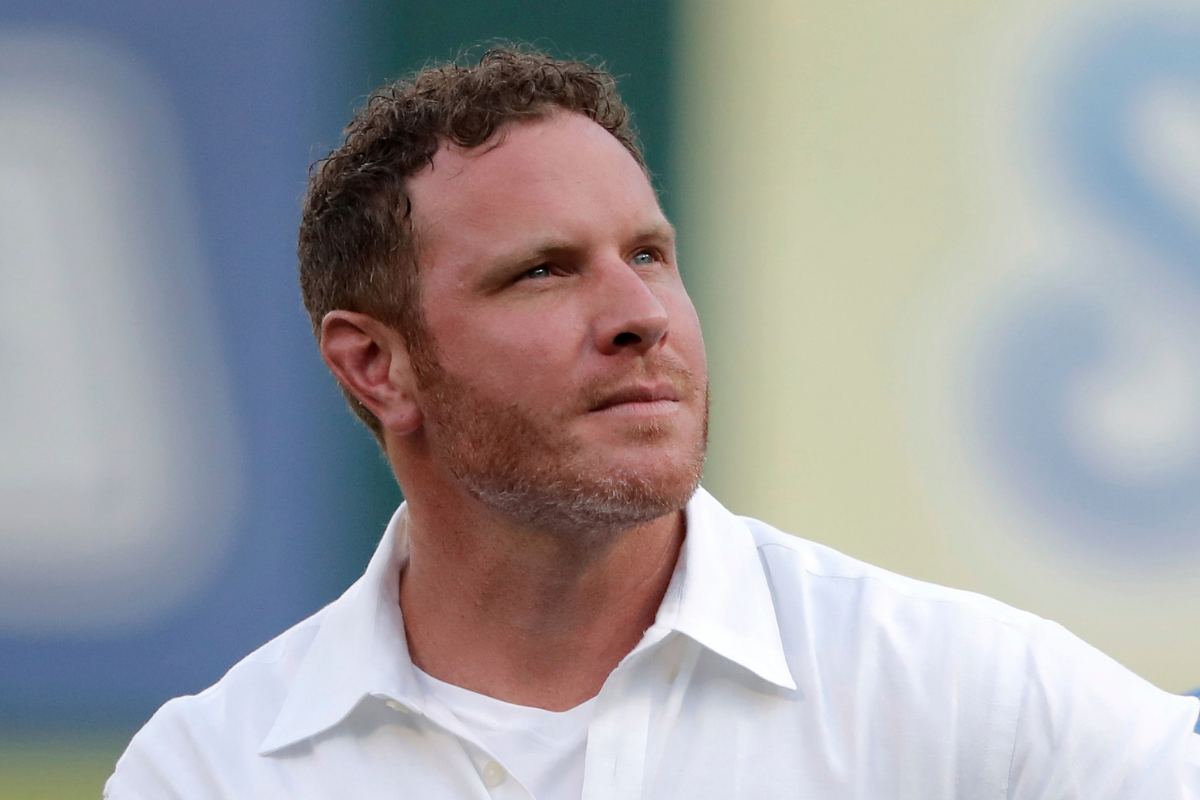 AP Photo/Tony Gutierrez
Former Texas Rangers slugger Josh Hamilton is a controversial figure who's dominance in MLB was short-lived.
The five-time All-Star and former American League Most Valuable Player award winner was baseball's home run king during his prime. However, as quickly as he emerged as a superstar, he faded out of relevance just as fast.
Having last played in the big leagues in 2015, Hamilton has struggled adapting to life after baseball.
So where is the former outfielder now?
MLB Career
RELATED: Evan Longoria?s Wife is a Former NFL Cheerleader, Playboy Playmate & Cop
Josh Hamilton's MLB career started with the Cincinnati Reds, where he played in 2007 before joining the Texas Rangers at Globe Life Park.
In Arlington, Hamilton emerged as a star, making five-consecutive All-Star appearances, winning the AL MVP, and playing in the 2011 World Series.
The highlight of his Major League career saw him sign a five-year, $125 million deal with the Los Angeles Angels in free agency back in 2013, though he largely failed to live up to the contract in Los Angeles.
The former first-overall pick was dealt back to the Texas Rangers in 2015 before knee injuries prematurely ended his career. He was inducted into the Texas Rangers Hall of Fame in 2019, after posting career numbers of 200 home runs and 701 RBI with a .290 batting average.
Hamilton's career was largely derailed by his battles with substance abuse. His inability to stay off drugs kept him out of majors until 2007, and he struggled to stay clean throughout his professional career.
Life After Baseball
Josh Hamilton's post Major League Baseball life has been disastrous.
Hamilton was arrested in October 2019 in Tarrant County, Texas, near the Dallas-Fort Worth area, after being accused of hitting his 14-year-old daughter.
Per an arrest warrant affidavit, Hamilton's daughter told police that he threw a full water bottle at her chest before tossing a chair at her. Hamilton then allegedly picked up his daughter, pinned her on a bed, and hit her in the back and legs with both a closed fist and an open hand.
Hamilton's daughter claims that the former big-leaguer then told her,, "I hope you go in front of the [expletive] judge and tell him what a terrible dad I am, so I don?t have to see you anymore and you don?t have to come to my house again,? per the Washington Post.
Hamilton's ex-wife Katie Chadwick reportedly sought a protective order against Hamilton for one of their two daughters earlier that month.
Hamilton was issued a third-degree felony charge and released on $35,000 bond. The Keller, Texas resident was indicted by a grand jury in April 2020.