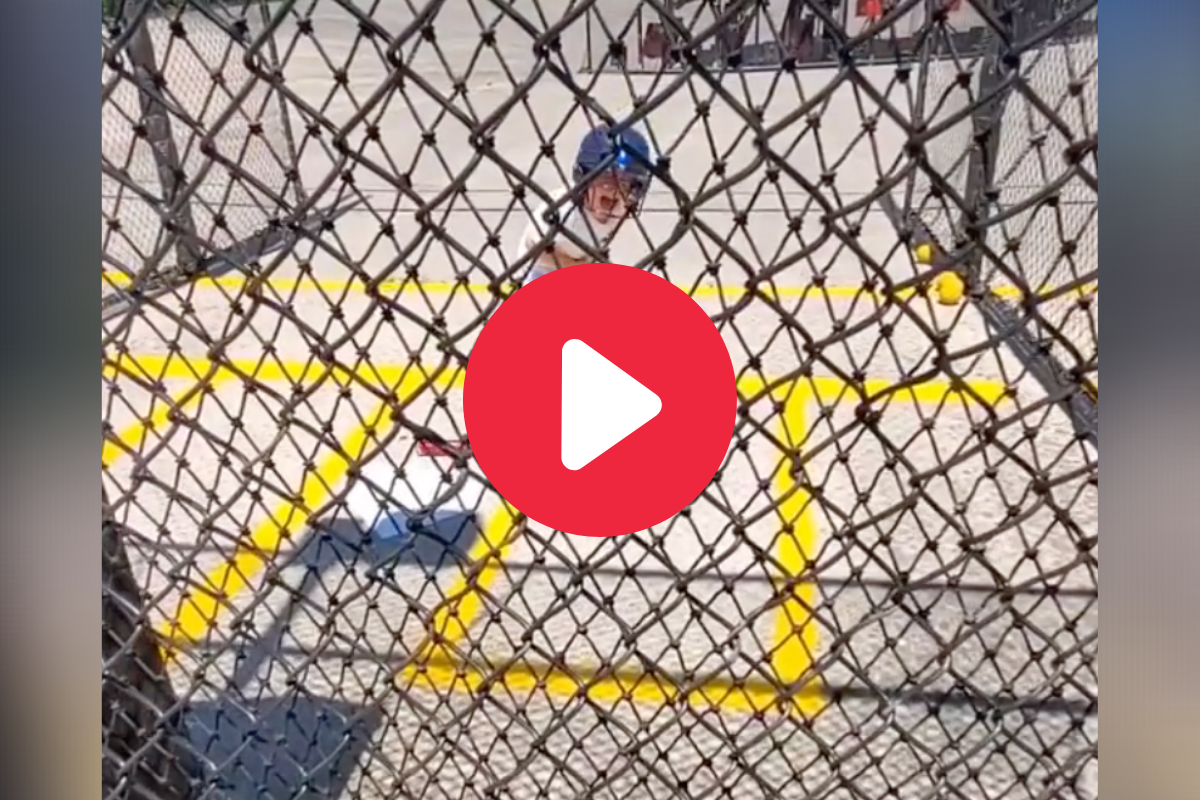 Screenshot from Instagram
There's nothing quite like hitting the batting cages. Growing up, I remember dragging my dad, mom or, heck, even my grandma, to come toss balls for me to whack as hard as I could. Being surrounded by that netting was a little slice of heaven.
The batting cages with the automatic pitching machines were a different story, though. Stepping in against the Fastball Flinger 3000 was basically a nightmare. Never knowing where the ball would end up scared me sillier than being stalked by a mountain lion.
Not everyone can be as talented as the security guard who "hits" 250-MPH fastballs off the machine. For some, like this adorable child, a batting cage session can turn into a miserable yet hilarious game of dodgeball.
Crying Kid's Batting Cage Session
RELATED: Cocky Baseball Player Strikes Out Against Softball Girlfriend
I really, really, really hope this isn't this kid's first ever time in a batting cage. After what transpires, he may never pick up a bat again in his life.
First of all, his lefty swing isn't half bad. He steps forward with his back leg. Grave mistake. Then he either cries because of the vibration from making contact or because the ball nipped one of his fingers.
Landon turns to his dad and gives him the "get me the heck out of this death trap" face. As he attempts his escape from the cage, he crosses over home plate.
Whoosh. Another pitch drills him in the back. Another shriek of horror.
Of course, these aren't Nolan Ryan fastballs. Those look like standard lollipop pitches. He isn't actually being hurt. But I guarantee you he will never step foot in that netted death zone ever again.
The video was posted by @thefullerbunch on TikTok and racked up more than six million views. While it's hilarious and hard to just watch once, let's hope Landon musters the courage to step back in the cage one day.