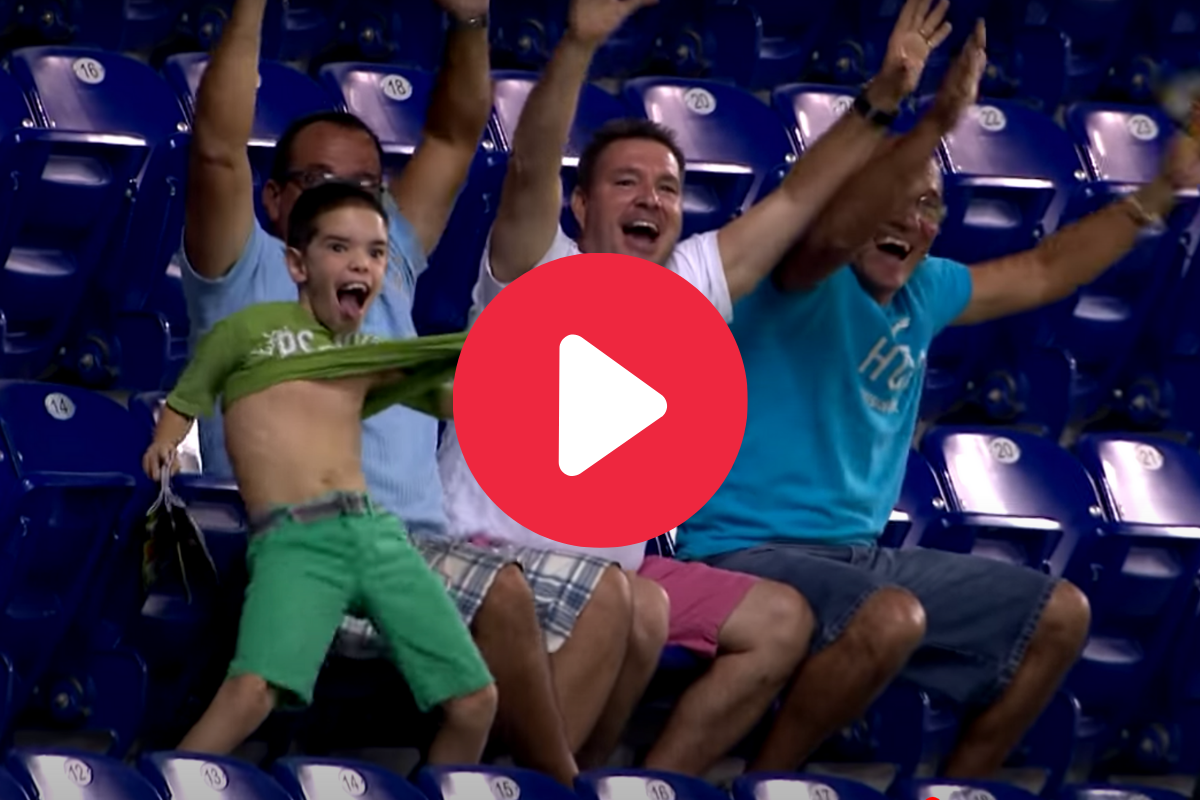 Screenshot from YouTube
Going to a MLB game is always an experience because crazy things seem to happen. From terrible first pitches to flashers to fights, nothing is off limits. That's especially true at Miami Marlins games.
Back in 2014, the world was introduced to Jonathan Esponda. He was at Marlins Park with his family when the jumbotron "Fan Cam" spotted them. Everything seemed normal at first. Then, when they realized they were being filmed, the 8-year-old boy became a social media sensation.
Back when a Vine video was the way to become Internet famous, the little kid went viral for his shocked face, dance moves and gyrations. It's a video that will never, ever go away.
Marlins Kid Dancing Video
RELATED: Mom Embarrasses Her Son on Stadium Jumbotron
If you've seen the video once, you've watched it a million times. As much as you want to look away, the reaction and dancing from the little kid just sucks you back in.
At first, before anyone knew his name, Jonathan Esponda was just the dancing kid. He then became known as Marlins Kid and was actually the team's mascot for a game the next week against the Philadelphia Phillies.
Esponda did a radio interview with El Zol in Miami-Dade County, threw out the first pitch, appeared on the Fox Sports Florida broadcast, hung out with Billy the Marlin, and created a new viral Vine video.
As it turns out, the actual video took place the year before, according to The Washington Post. It was just included in some outtakes on the jumbotron, and he went viral for it.
The internet is quite the fascinating place. One moment you could be simply watching a baseball game, and the next you become the latest social media sensation. That's what happened to young Jonathan Esponda and it helped create a night he will never forget.
This post was originally published on June 4, 2020.