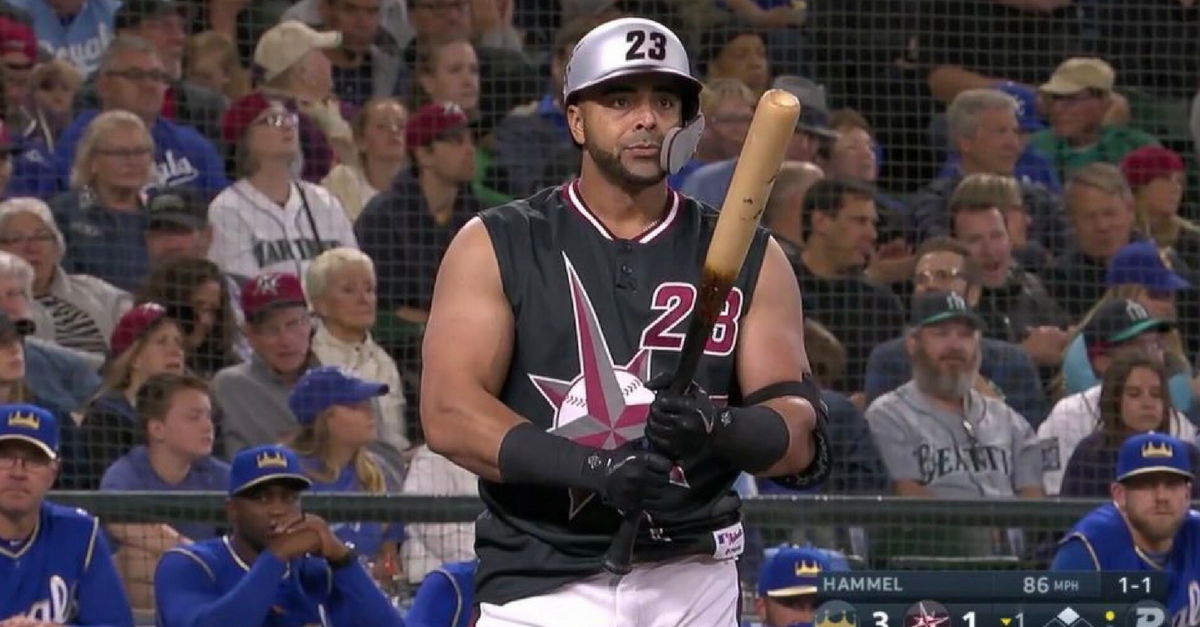 Twitter (@BaseballBros)
From some World Cup stunners to NBA free agency, the weekend was jam-packed with chaos and excitement. World Cup host Russia upset Spain in penalty kicks and LeBron James is taking his talents to the Los Angeles Lakers. Those will steal the vast majority of the headlines.
Yet, there were several other notable moments that were good, bad, and ugly. Needless to say, the fireworks started early.
THE GOOD: Benjamin Pavard?s Incredible Strike
There were several sensational goals during group play, but it might be difficult to top this one in Russia. The strike, the spin, the placement. Everything about this goal is beautiful.
Of course, 19-year-old Kylian Mbappe kind of stole the show with two goals to help France advance with a 4-3 win over Argentina, but Pavard?s goal is one of those you can watch on repeat and never get tired of it.
THE BAD: Paul George?s Contract Decision
It?s impossible to knock someone for making the right decision for them. It is possible to critique the choice, however. Paul George is not going to the Los Angeles Lakers after all. He is staying with the Oklahoma City Thunder and will sign a four-year max deal worth $137 million. The money and security are obviously great things for the All-Star forward. This just doesn?t make a ton of sense. George would have signed a two-year max contract with a player option and been paid a lot more next offseason.
The destination is not the issue. It?s the fact that George left a lot of money on the table that is so confusing about the situation.
That party sure looked fun, though.
THE UGLY: Turn Ahead The Clock Uniforms
Amazing? Not so fast.
There?s a scene in the all-time classic movie Major League that pretty much sums up everything here.
As the new players begin to roll in for spring training, new manager Lou Brown was eager to check out pitcher Rick Vaughn, a convict with an electric fastball. The skipper just didn?t necessarily appreciate the right-hander?s attire.
?We wear caps and sleeves at this level, son,? Brown said.
Now, this isn?t one of those speeches of how awful this is for baseball. It?s actually refreshing to have a change of pace every once in a while. Inspired by Hall of Fame outfielder Ken Griffey Jr., these uniforms have certainly made an appearance over the last two decades. The design is just not that? stellar.
And if this is turning ahead the clock, it sure seems like the future will look a lot like the 90s, and nobody is sure if that is a great thing or not.
Regardless, it was fun and classic and pretty ugly all at the same time.