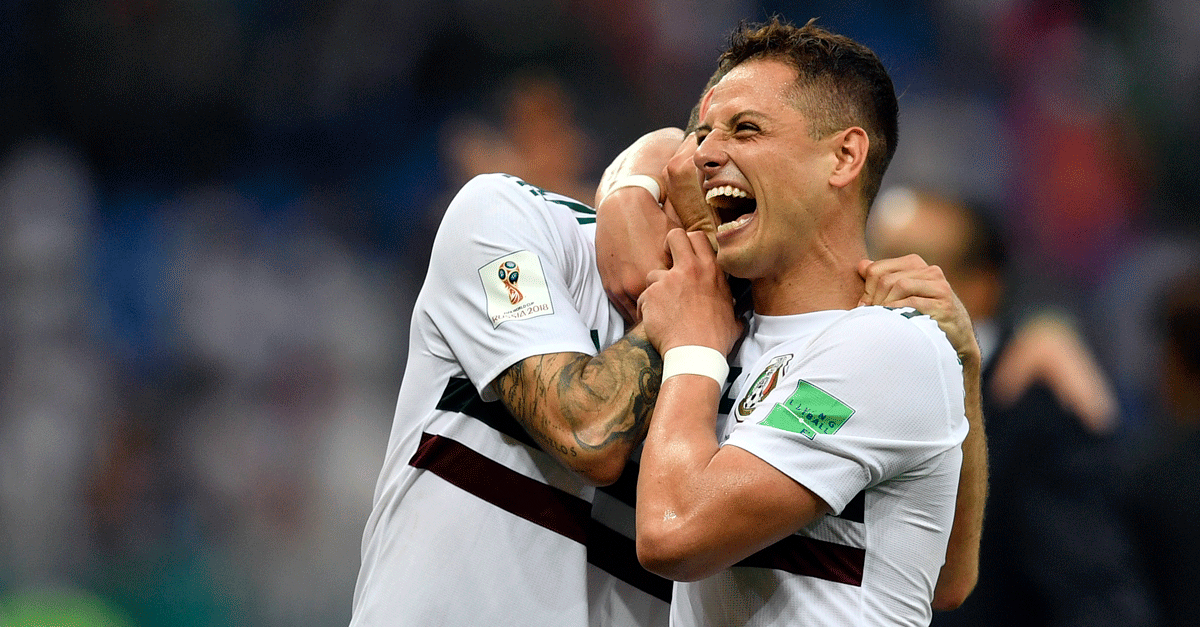 AP Photo/Martin Meissner
AP Photo/Martin Meissner
The 2018 World Cup group stage is officially done, and if it felt like it was over in a quick blink of an eye, that is perfectly fine. There is plenty of soccer left and now the stakes are even higher.
After 48 games of an intense group play, thankfully without any real controversy, the field has been slashed in half. Only 16 teams remain, and it's bound to be wild from this point forward.
That's not to say there hasn't been mayhem already. Defending champions Germany was eliminated and some announcers went crazy after goals.
Speaking of goals, here is a brilliant montage of all 122 goals from the first round in Russia:
Now, it's win or go home, and you better believe it will be a fight until the end.
But of all eight Round of 16 games on tap for the next few days, only one truly stands out: Brazil vs. Mexico.
Of course, Spain vs. Russia, Colombia vs. England, and France vs. Argentina all have a certain level intrigue. So do the other four matches. Yet, it's Brazil vs. Mexico on July 2 at 10 a.m. ET that takes center stage in this round.
Here's why:
1. Stars & Style
With superstar players like Neymar and Thiago Silva, and a beautiful, free style of play, Brazil is unpredictably dangerous, while Mexico has a relentless defense and strong counterattack. It's a fun contrast.
2. Anything can happen.
At the 2014 World Cup, these two teams had an intense 0-0 draw. Mexico has had some success slowing down Brazil, but it will need to net a goal to make this really interesting. At this point, though, it's hard telling what might actually go down in this match.
This is phenomenal. You know the entire state of California is now huge Mexico fans, and that is part of what makes this tournament so special.
So if that's not enough to sell you on watching the game, here is the full Round of 16 schedule:
(All times Eastern)
Saturday, June 30
10 AM: France vs. Argentina
2 PM: Uruguay vs. Portugal
Sunday, July 1
10 AM: Spain vs. Russia
2 PM: Croatia vs. Denmark
Monday, July 2
10 AM: Brazil vs. Mexico
2 PM: Belgium vs. Japan
Tuesday, July 3
10 AM: Sweden vs. Switzerland
2 PM: Colombia vs. England
Let the knockout stage begin…