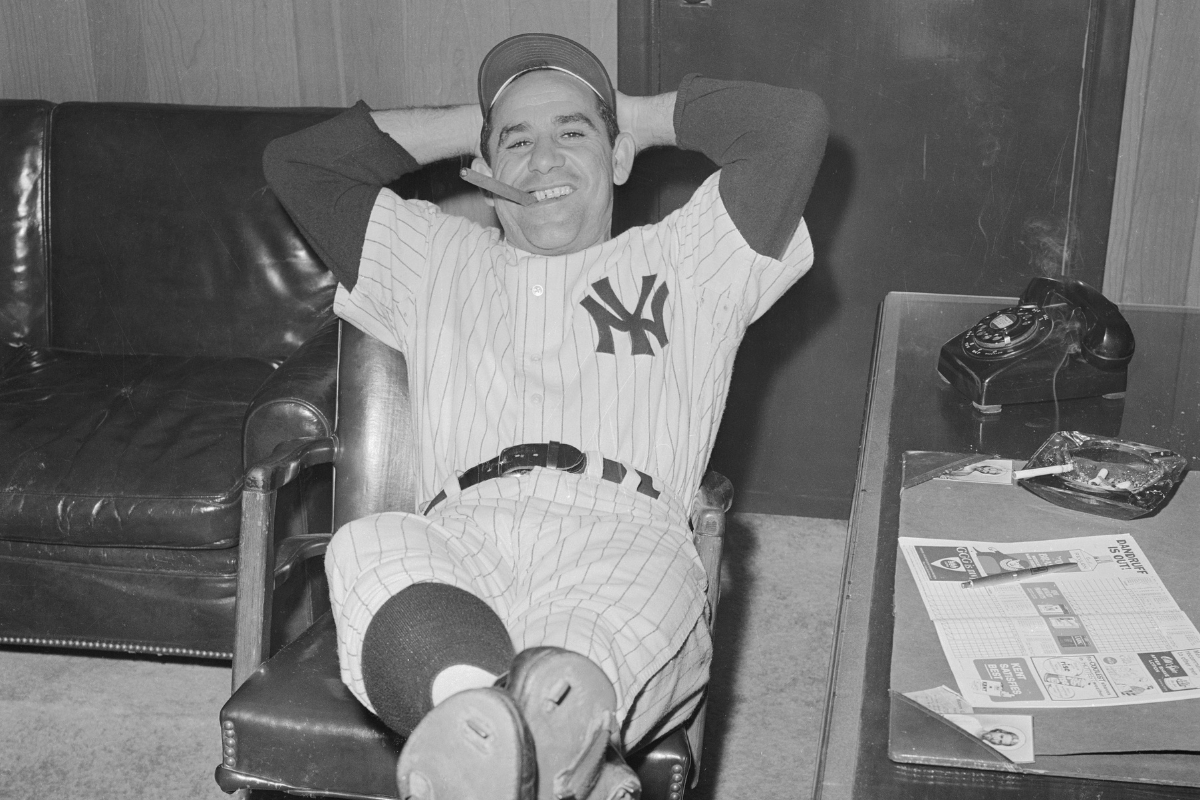 Bettman via Getty Images
Yogi Berra is one of the greatest MLB catchers to ever play, spending nearly his entire 19-year career with the New York Yankees.
Throughout his time in the big leagues, Berra offered Major League Baseball fans a ton of inspiring quotes, which have come to be known as Yogi-isms.
The 10-time World Series champion, 18-time American League All-Star and Hall of Fame catcher, who passed away in 2015, is undoubtedly one of the greatest Yankees of all time along with Babe Ruth, Lou Gehrig, Derek Jeter, Micke Mantle and Joe DiMaggio. He also motivated a new generation of baseball players with both his play on the field and his inspirational quotes and comical words off of it.
The 15 Yogi Berra Quotes
RELATED: Yogi Berra's Incredible D-Day Story Made Him a Military Badass
Here are 15 of the best Lawrence Peter "Yogi" Berra quotes of all time.
Yogi Berra on Mistakes
"We made too many wrong mistakes."
Yogi Berra on Naps
"I usually take a two-hour nap, from one to four."
Yogi Berra on Pitchers
"All pitchers are liars or crybabies."
Yogi Berra on Anonymity
"Never reply to an anonymous letter."
Yogi Berra on Napoleon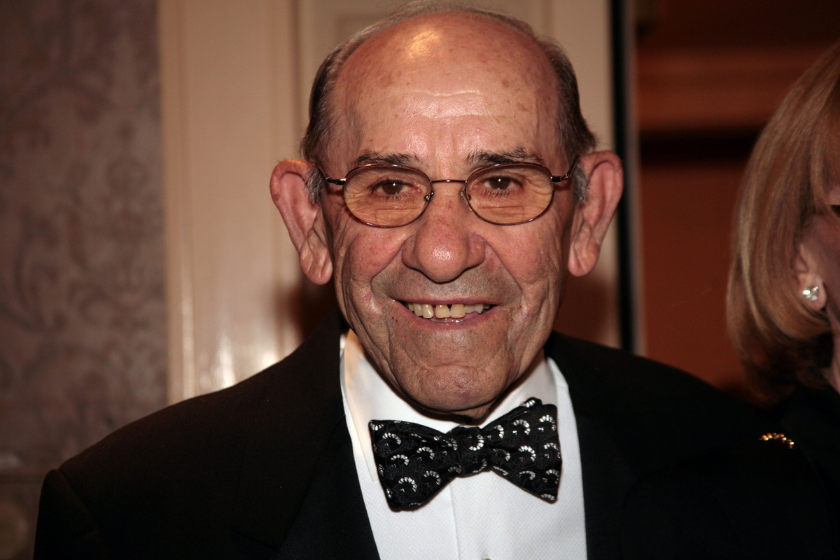 "Even Napoleon had his Watergate."
Yogi Berra on Mickey Mantle and Roger Maris' Home Run Battle
"It's Deja Vu all over again."
Yogi Berra on Making Tough Decisions
"When you come to a fork in the road, take it."
Yogi Berra on Funerals
"Always go to other people's funerals, otherwise they won't come to yours."
Yogi Berra on Bill Dickey
"Bill Dickey is learning me his experience."
Yogi Berra on Switch Hitters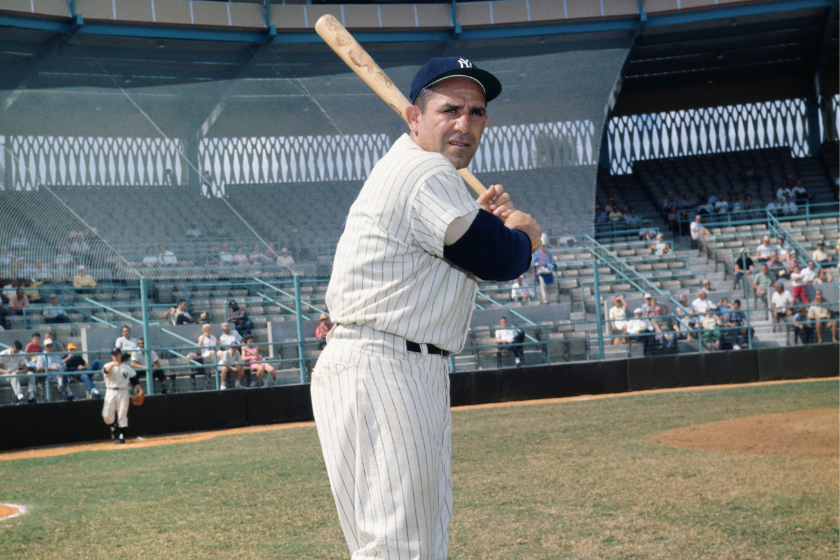 "He hits from both sides of the plate, he's amphibious."
Yogi Berra on Fan Attendance
"If people don't want to come out to the ballpark, no one is going to stop them."
Yogi Berra on the 1973 New York Mets
"We were overwhelming underdogs."
Yogi Berra on Opening Day
"A home opener is always exciting, no matter if it's at home or on the road."
Yogi Berra on Little League
"Little League baseball is a very good thing because it keeps the parents off the streets."
Yogi Berra on Where He Wanted to be Buried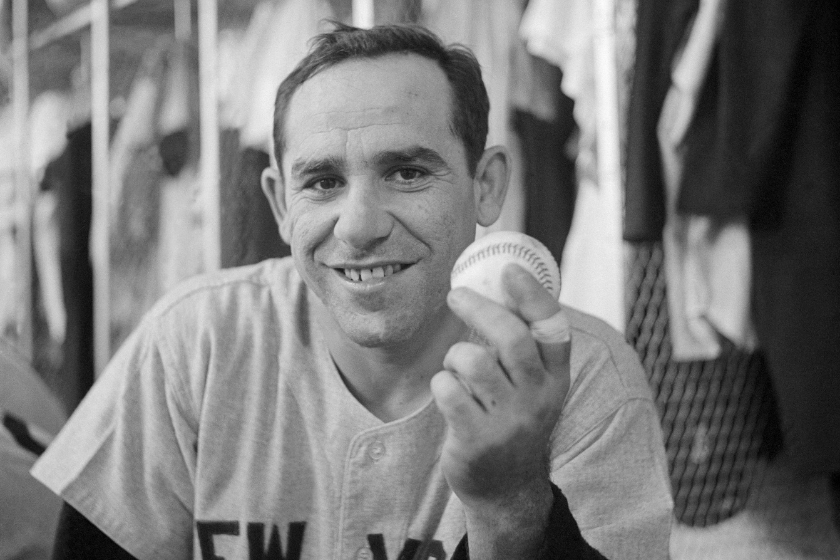 Carmen (his wife): "Yogi, you are from St. Louis, we live in New Jersey, and you played ball in New York. If you go before I do, where would you like me to have you buried?"
Yogi: "Surprise me."