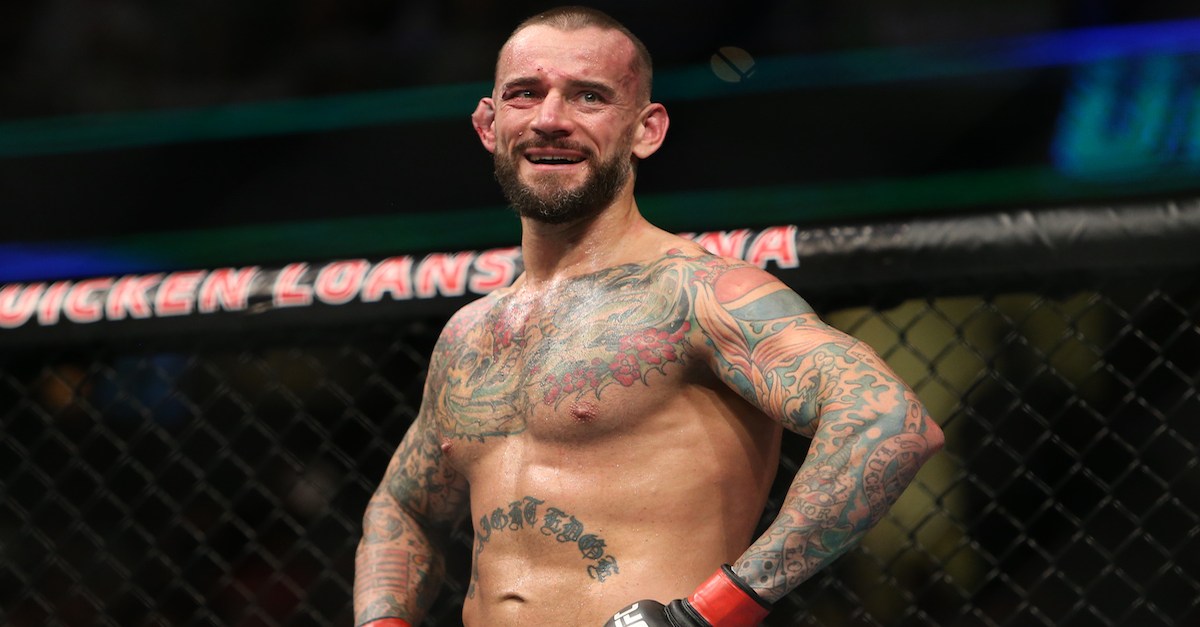 Rey Del Rio/Getty Images
CLEVELAND, OH - SEPTEMBER 10: CM Punk reacts to his loss to Mickey Gall during the UFC 203 event at Quicken Loans Arena on September 10, 2016 in Cleveland, Ohio. (Photo by Rey Del Rio/Getty Images)
CM Punk decided to send our a rather cryptic tweet over the weekend, suggesting his UFC return could take place in his hometown of Chicago.
Obviously worth noting that this could simply be Punk, real name Phil Brooks, being excited about the UFC heading to Chicago.
For what it is worth, the last we saw of CM Punk inside the Octagon, he threw an opening flailing punch, was taken to the ground and tapped out by UFC newcomer Mickey Gall. It was a less than stellar debut by the former WWE superstar.
There has been plenty of speculation on what Punk does next, but it was teased back in July that the 39-year-old fighter would be lining up another fight this year.
Punk, who joined UFC officially in December 2014, has had a questionable status with the company since his debut.
Recently, Dana White did claim Punk would be getting a second chance to make a first impression.
Via the Associated Press:
"I like that guy. He's a good dude," White said. "He wants one more. He wants to get another shot. I'm going to give it to him."
Even more recently, a current WWE talent took a shot at Punk on Twitter for not yet having an opponent:
Even if you don't buy in on the idea of CM Punk as an MMA fighter, he is still a draw. The UFC, with White overseeing it, would be wise to use him, even if it is as a circus attraction.