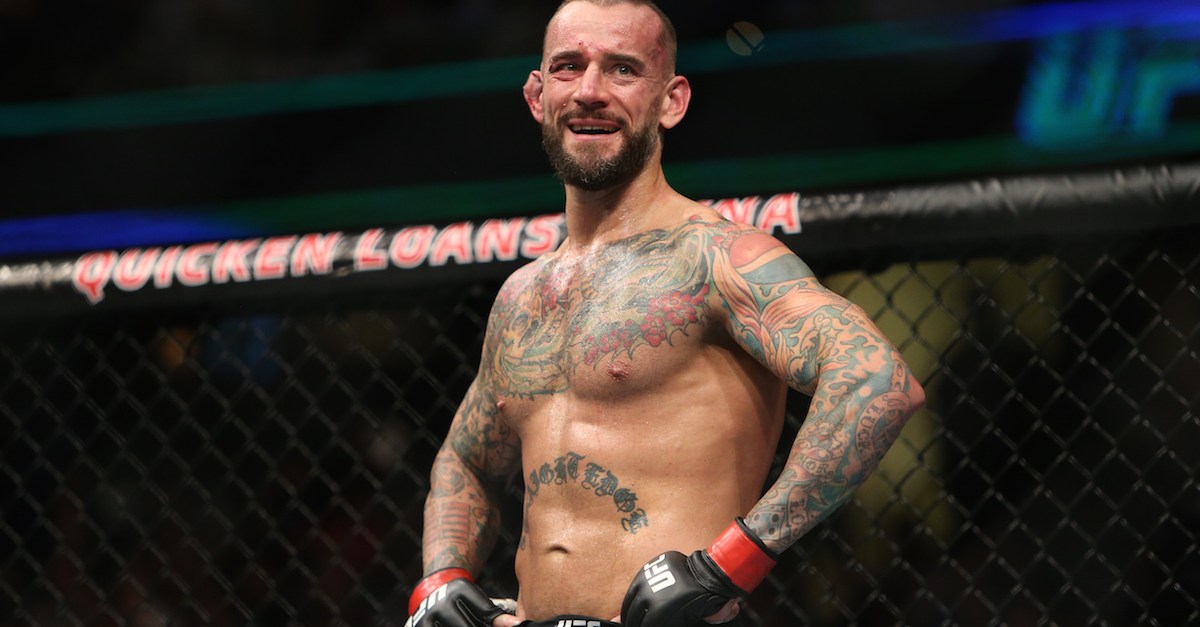 Rey Del Rio/Getty Images)
CLEVELAND, OH - SEPTEMBER 10: CM Punk reacts to his loss to Mickey Gall during the UFC 203 event at Quicken Loans Arena on September 10, 2016 in Cleveland, Ohio. (Photo by Rey Del Rio/Getty Images)
After CM Punk's demoralizing first UFC fight, the organization's president, Dana White, confirmed he'll have a chance to redeem himself.
Via the Associated Press:
"I like that guy. He's a good dude," White said. "He wants one more. He wants to get another shot. I'm going to give it to him."
As of now, White doesn't have an opponent in mind for Punk, but noted that he's a "completely different case than most normal human beings."
This comes after Punk was demolished by UFC newcomer Mickey Gall in just over two minutes.
Punk has been training with Duke Roufus for much of the last year and a half since his loss.
There has been plenty of speculation on what Punk does next, but it was teased back in July that the 38-year-old fighter would be lining up another fight this year.
Punk, who joined UFC officially in December 2014, has had a questionable status with the company since his debut in 2016.
White had previously noted a second Punk fight was "probably not" going to happen.