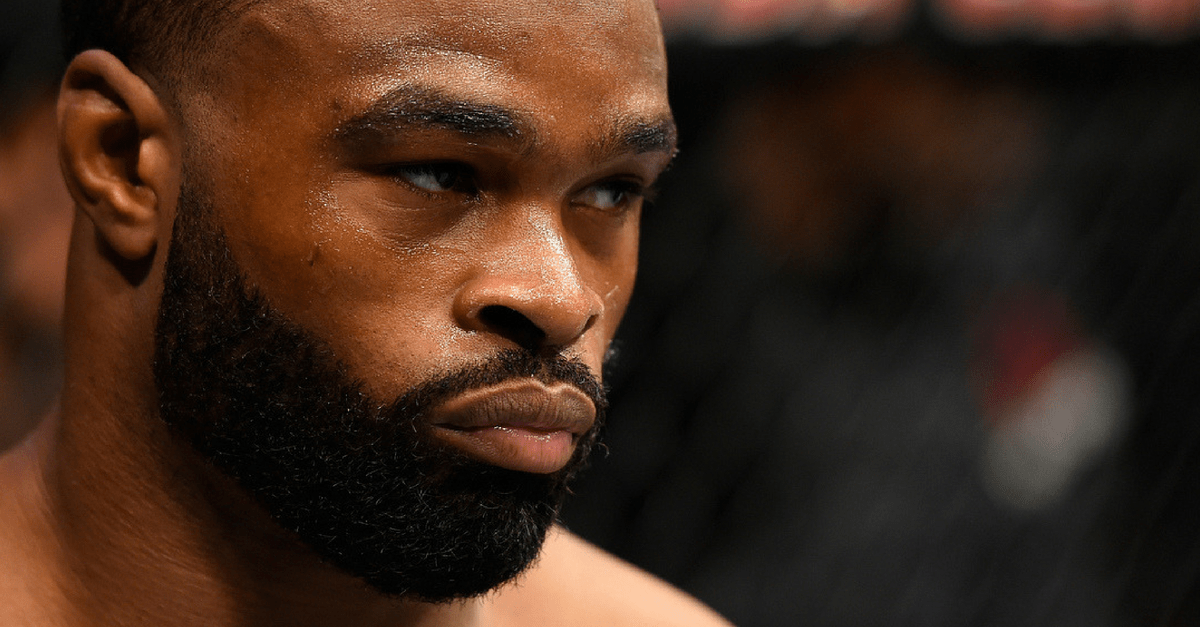 Instagram: @UFC
Instagram: @UFC
In the wake of an injury to the interim welterweight champ Colby Covington, UFC President Dana White announced Tyron Woodley will defend his UFC welterweight title against No. 2 contender Darren Till at UFC 228.
When Woodley and Till face off at the American Airlines Center in Dallas on September 9, Covington will be stripped of his interim title, making Woodley the undisputed champion when the title is on the line.
Tyron Woodley (18-3-1) hasn't fought since July 2017 when he won by unanimous decision despite tearing the labrum in his right shoulder. Woodley hasn't lost a fight since 2014.
The man is tough, and he knows no one in the welterweight division can touch him.
Earlier in the week, Woodley came at the entire welterweight division on Ariel Helwani's MMA show. Woodley said he had no knowledge of a possible Covington fight, nor was he aware Till was even in talks to challenge for his belt.
Woodley calls the division full of "welter-whiners" and says the whole thing is "a circus."
Darren Till (17-0-1) is a relatively new contender, as evidenced by Woodley's total lack of disrespect to the 25-year-old.
Fighting out of Liverpool, England, "The Gorilla" has rattled off four straight wins at UFC Fight Nights, but has yet to fight, let alone headline, a major UFC event on pay-per-view.
Till is widely considered a stretch-contender for this belt, but now with Covington out of the picture, he's going to get a title shot.
The welterweight title isn't the only belt on the fight card in Dallas, Texas, however.
Nicco Montaño, the first ever Women's Flyweight Champion in UFC history, will defend her flyweight title against No. 1 contender Valentina Shevchenko for the first time.
Montaño (5-2) won the title during the Ultimate Fighter 26 finale in December 2017. The Albuquerque, New Mexico native is a wrestling specialist, and this will be her first taste of major UFC competition.
On the other hand, Shevchenko (15-3) has been in several high-profile fights, including UFC 215 when she headlined a title fight with the UFC Bantamweight Champion Amanda Nunes — "Bullet" Valentina lost via split decision.
Woodley versus Till and Montaño versus Shevchenko set up for a huge co-main event heading into September.
While the rest of the main card shakes out, get ready for two title fights coming to Texas.