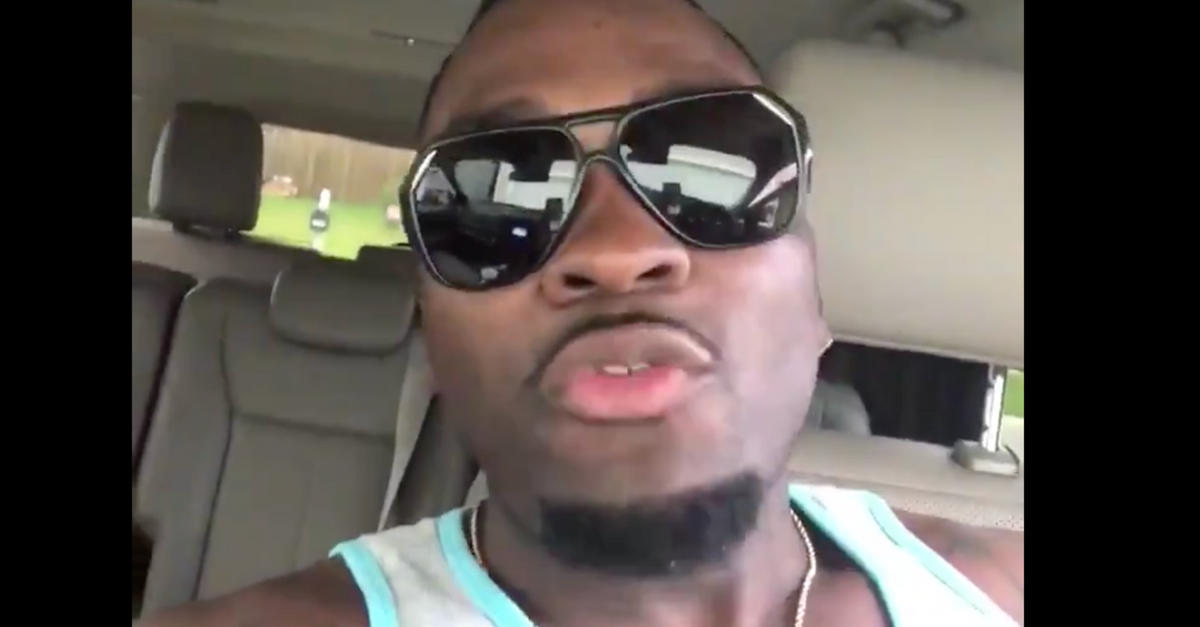 Twitter: @DerekBrunson
Twitter: @DerekBrunson
UFC 230 is already billed with six of the top eight middleweight fighters in the UFC setting fights for the November 3 pay-per-view in Madison Square Garden. Kevin Gastelum, the No. 4 contender in the division, seems content to wait for UFC Middleweight Champion Robert Whittaker to return for a title fight some time in early 2019.
While we're at it though, let's just make it seven of the top nine fighters in the division taking over UFC 230 and New York City.
On Twitter, Derek Brunson called out the No. 9 middleweight in the UFC, up and coming Nigerian-born New Zealander Israel Adesanya, and Brunson didn't hold anything back.
Nothing is official yet, but eight of the UFC's top middleweights fighting in one building on one night sets 2019 up to be insane.
Brunson (18-6) has lost three of his last five fights dating back to November 2016 when he was knocked out by Robert Whittaker in the first round. At 34, the division's sixth-ranked fighter needed to make some noise to keep himself relevant with young talent surging below him.
One of those talents is "The Last Stylebender" Adesanya; Brunson referred to him, cleverly, as "The last pretender."
At 14-0, Adesanya is coming up the UFC rankings quickly. Adesanya's first sanctioned fight at UFC 221 was a second-round TKO of Rob Wilkinson. Trained in kickboxing , Adesanya racked up a 32-0 professional record before making the move to mixed martial arts.
Stylebender is no stranger to trash talk, so I'm sure something is cooking up a juicy response.
While the heavyweight and light heavyweight divisions are held hostage by the Daniel Cormier-Brock Lesnar drama, the middleweights are picking up steam as the UFC's best weight class.
Adesanya, as well as Paolo Costa (12-0), who will fight No. 1 contender Yoel Romero at UFC 230, are the two undefeated middleweights in the division's top-10.
The middleweight division is a log jam, but I'm sure Dana White doesn't mind.
The UFC is picking up steam once again, and it's main cog is this crazy middleweight division.