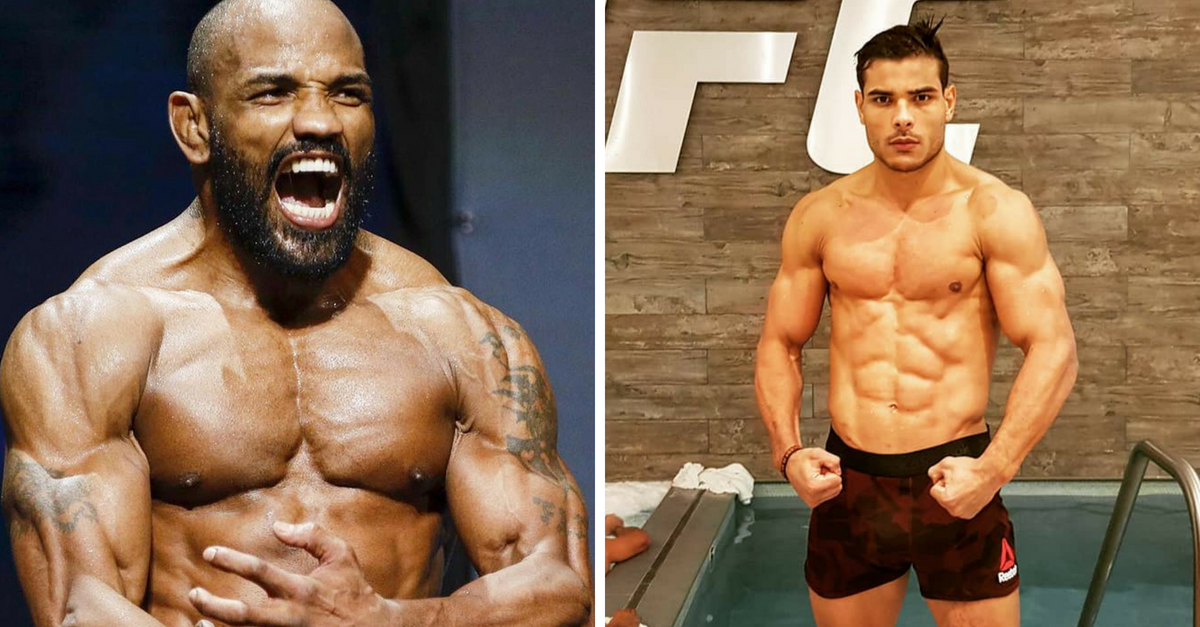 Instagram: @borrachinhamma, @yoelromeromma
Instagram: @yoelromeromma
Instagram: @borrachinhamma
The UFC's Middleweight Champion Robert Whittaker won't fight again until 2019, but that isn't stopping Dana White and the rest of the division from setting the stage for a shot at his title.
UFC 230 is set later this year at Madison Square Garden on November 3, and it's starting to take shape with six of the middleweight division's top contenders all fighting in the octagon that night.
On Sunday, the UFC announced fifth-ranked Ronaldo Souza (25-6) will fight seventh-ranked David Branch (21-4) at UFC 230. The two have never fought, but both are in the second tier for a shot at the middleweight title; a win either way would make or break the veterans' potential last chance at the belt.
On Monday, it broke that the division's No. 2 and No. 3 contenders are in talks to square off in a HUGE rematch.
Second-ranked Luke Rockhold (16-4) will fight third-ranked Chris Weidman (14-3) in a rematch of their fight at UFC 194, where Rockhold scored a fourth-round TKO victory over Weidman to claim the UFC Middleweight Championship.
UFC 194 was the same event Conor McGregor knocked out Jose Aldo in 13 seconds.
Rockhold considered a move up to the light heavyweight division, but is apparently deciding to fight as a middleweight, and aim for another shot at the UFC title he lost to Michael Bisping at UFC 199.
If two middleweight contests weren't enough, the UFC dropped a third on the main card for the November event.
The No. 1 middleweight contender Yoel Romero (13-3) will fight undefeated, No. 8 middleweight Paulo Costa (12-0).
Romero's last fight was a loss to division champion Robert Whittaker at UFC 225, the same fight Whittaker broke his hand, which is keeping him out for the rest of 2018. "The Soldier of God" has problems making weight recently, and this fight is big for his chances to get another title shot next year.
Costa, on the other hand, is red hot. In his four middleweight bouts, "The Eraser" ended all of them with knockouts, and none of them have even reached the third round.
The middleweight division's title is on the shelf until 2019, but this event to end the 2018 calendar year will reveal what fighter will get the first chance at a title fight against Robert Whittaker.
UFC 230 doesn't have a main event yet for New York City, and it's already billed with major division-altering bouts on the fight card.
Get your popcorn ready. This pay-per-view is going to cap 2018 in a major way at MSG.