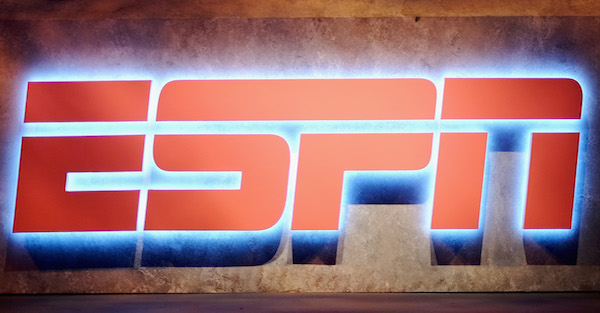 Mike Windle/Getty Images
SAN FRANCISCO, CA - FEBRUARY 05: A view of the logo during ESPN The Party on February 5, 2016 in San Francisco, California. (Photo by Mike Windle/Getty Images for ESPN)
The NFL Network was hit with a massive sexual harassment lawsuit, as a former employee made several allegations involving former NFL players and analysts. That actually led to the suspensions of former Eagles quarterback Donovan McNabb and former Super Bowl champion Eric Davis who were working with ESPN, but were part of the allegations while they were at the NFL Network.
Now, they will be out of a job entirely, at least with ESPN. That's according to John Ourand of the Sports Business Journal. McNabb was accused of sending inappropriate text messages to a wardrobe stylist from the NFL Network while Davis was accused of rubbing his body against the woman and engaging in lewd talk.
McNabb had appeared on ESPN shows like "First Take" and has co-hosted a show for ESPN Radio on weekends during the NFL season. Davis co-hosted an ESPN L.A. Radio show with Marcellus Wiley and Kelvin Washington.
[h/t Awful Announcing]