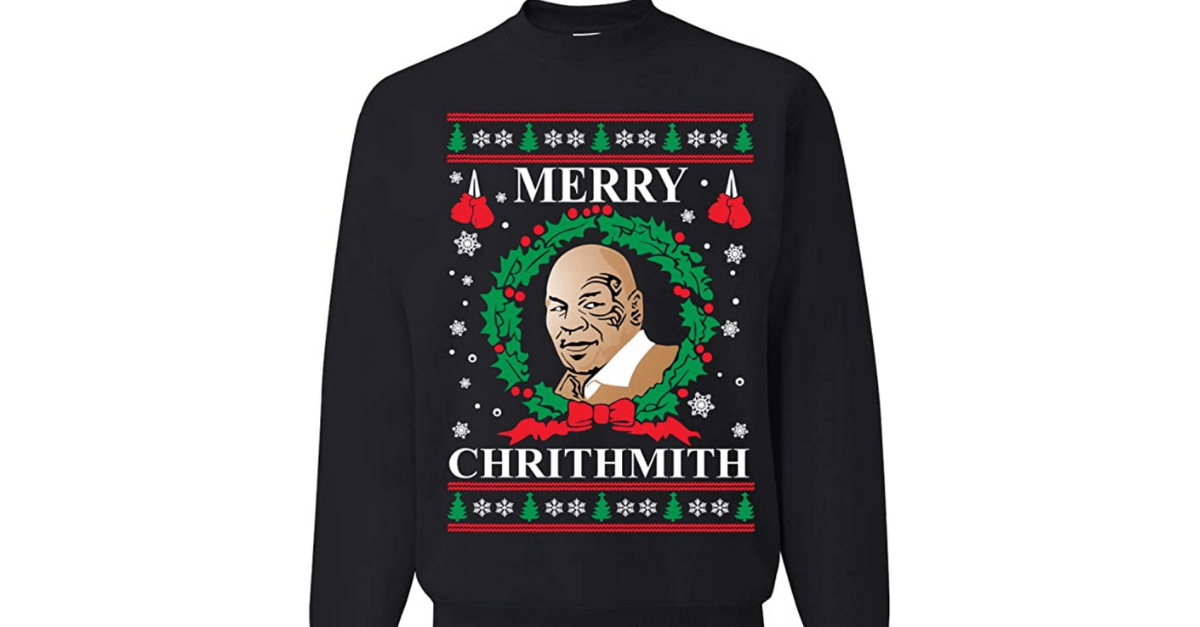 Amazon
Mike Tyson is one of the toughest dudes on the planet and he has a lisp. I don't know about you, that's pretty cool if you think about it. Everyone has their flaws, and I'm glad Mike Tyson has a sense of self-deprecating humor about it.
Thankfully Mike thinks his lisp is a little funny, because otherwise I'd feel terrible about laughing at this Mike Tyson Christmas sweater. The ugly Christmas sweater says, "Merry Chrithmith" instead of Merry Christmas. When I saw this long sleeve holiday sweater for the first time, I read it in his voice.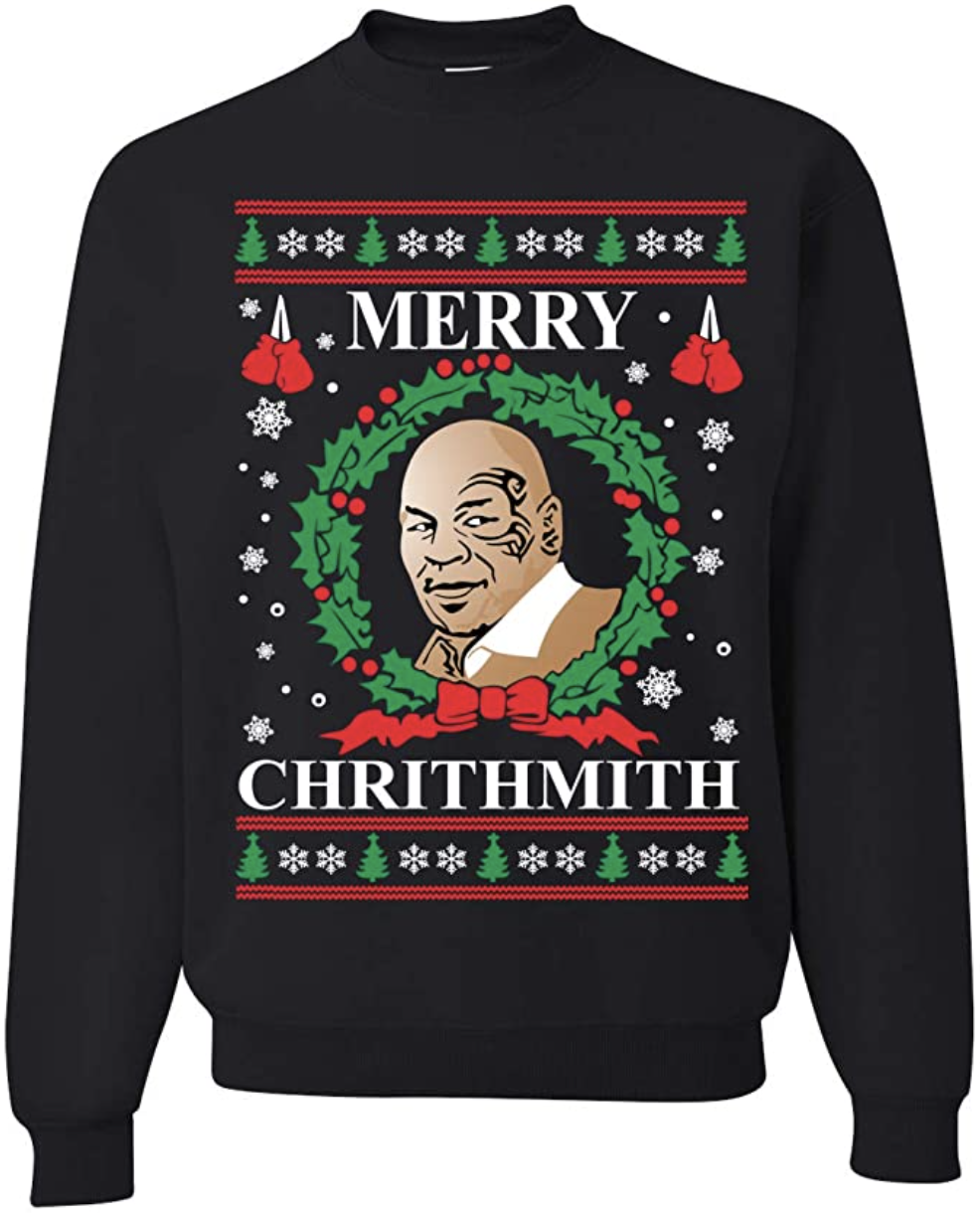 Unisex ugly sweater
Waistband with spandex
Double-needle stitched cuffs
RELATED: 5 Dallas Cowboys Face Masks for Die-Hard Fans (And Fans in Denial)
The holiday season will be here before you know it, which means ugly Christmas sweater parties await us. Instead of going to Goodwill for an adult size ugly sweater, consider buying this Mike Tyson Merry Chrithmith sweater. It's hilarious, and I can see it being a bit hit at your Christmas party.
The Christmas sweatshirt is available on Amazon for under $27. The funny Mike Tyson pullover sweatshirt would make a great Xmas gift for boxing fans. Check out the size chart and get your favorite Tyson fan this crewneck sweatshirt.
To no surprise, Amazon customer reviews are fantastic. A customer gave it a five-star rating and said:
"Hilariously perfect. Bought for a company ugly Christmas sweater party and it was a hit. Mind you I made a few additions but it was a hoot."
I really I hope I get this Merry Chrithmith Mike Tyson Ugly Christmas sweater has a Christmas gift! I'd love to change into this comfy sweater after Christmas dinner. I can already see my family cracking jokes about it. (We love Mike, but this is too funny!)
Merry Chrithmith y'all, and here's to hoping 2021 is much better than 2020.