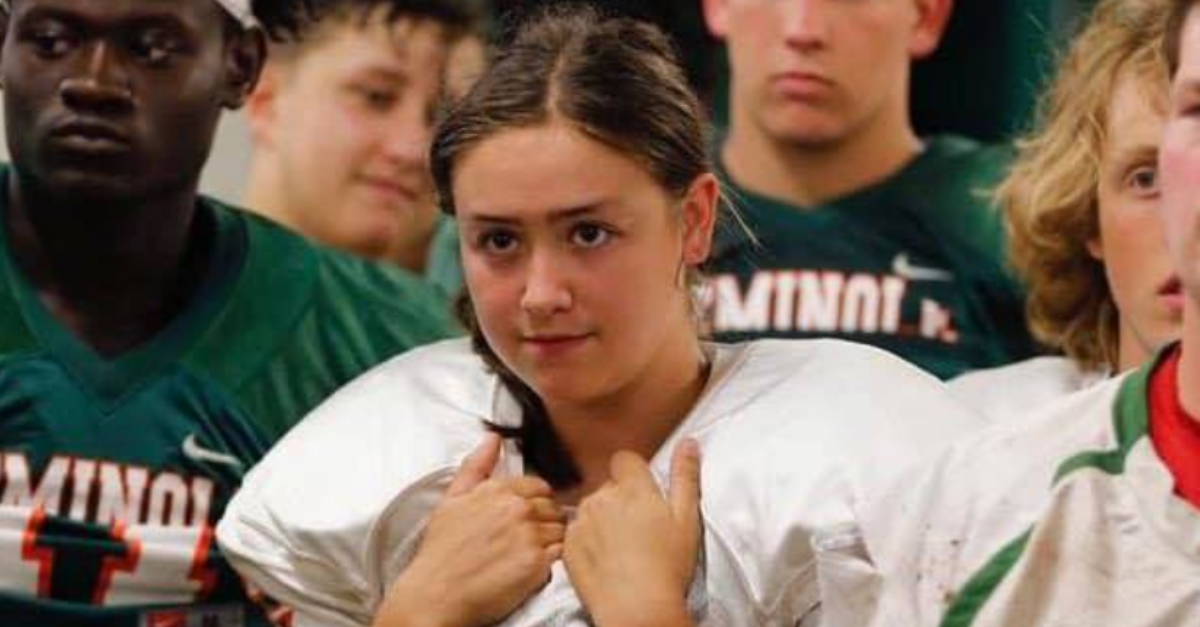 Photo Courtesy of Grace MacDonald
As a safety for the Seminole High School Warhawks football team, Sophia Delott never let anything get in her way. It didn't matter that she was the only female player on the roster. She was fearless, and a future in the United States Marine Corps was proof of that.
Tragically, the 17-year-old, who everyone in the community loved, was killed while riding her bicycle in Indian Rocks, Florida over the weekend. She was fatally struck by a drunk driver and died at a local hospital.
Words simply cannot describe how awful the accident on the Indian Rocks Causeway Bridge near Gulf Boulevard truly is. Sophia Delott was following all of the rules while riding in the bike lane, and yet the worst thing imaginable happened at 10:30 p.m. Friday night when a BMW driven by 69-year-old Neil Singhal struck her.
According the Pinellas County Sheriff's Office, via FOX 13, prosecutors said an open bottle of vodka was found in Sinhal's car at the scene of the crash. He was arrested on a charge of DUI manslaughter and was being held in the Pinellas County Jail on $200,000 bail, according to the Tampa Bay Times.
"It is with an extremely heavy heart and incredible sadness that I write this post.

"Last night, one of our own was taken from us by a drunk driver. Sophie was a Warhawk through and through. She was a Marine. Most of all, she was our family."

— Warhawks Football Head Coach Chris Miller, Via Facebook
Sophie Delott never wanted to be treated any differently on the football field, according to football coach Chris Miller, and that's exactly what happened. She then earned the respect and love from her teammates.
"She meant so much to us and this whole football program," Seminole football player Bruno Boyens told FOX 13. "She was basically what it meant to be a Warhawk and she brought out the orange and green like no one else could."
A GoFundMe account was started to help raise money for Sophie's family. As of Tuesday morning, over $8,600 were donated.
It's going to take a lot of time to get over what happened in Indian Rocks Beach. A female football player, a future Marine, and a star in the community is gone too soon.