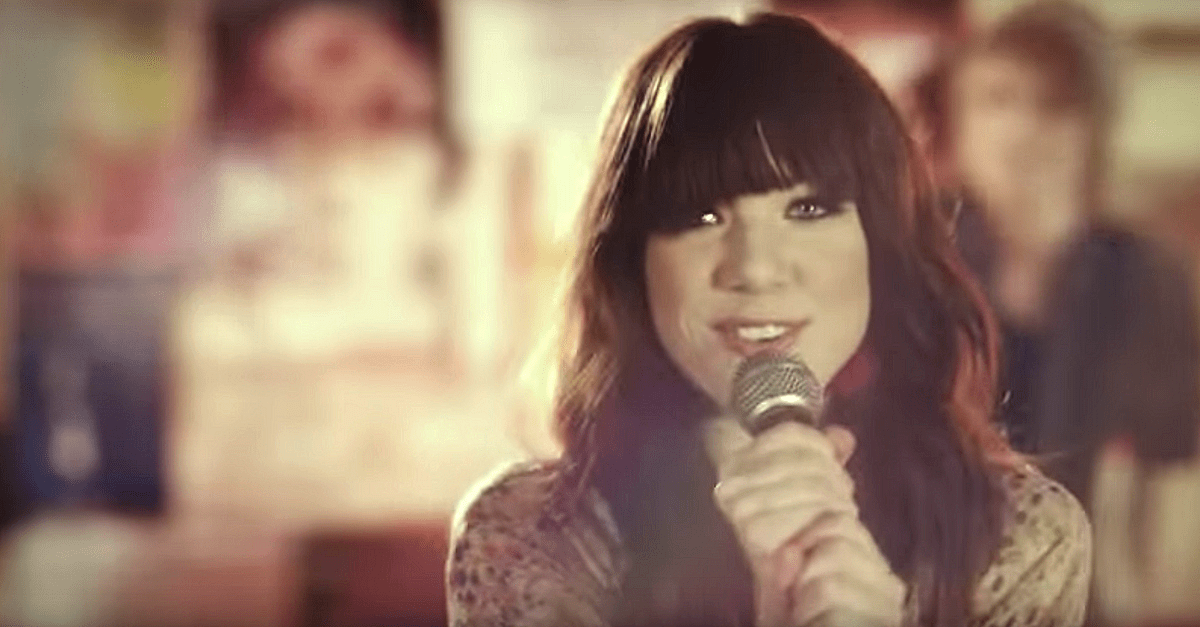 YouTube: CarlyRaeMusic
YouTube: CarlyRaeMusic
Do you remember the 2018 NBA All-Star Game? You probably forgot about how now-Los Angeles Lakers star LeBron James took home his third All-Star Game Most Valuable Player Award by nearly logging a triple-double as Team LeBron defeated Team Curry, 148-145. What is hard to forget, however, was the now-infamous National Anthem that Black Eyed Peas singer Fergie started the game with. A failed attempt at a jazzy, artistic spin left everyone from Draymond Green to Jimmy Kimmel laughing at Fergie's rendition, and she later apologized for it.
Well, the NBA loaded up for the 2019 All-Star game in Charlotte with rap artist Meek Mill delivering the game's starting lineups, North Carolina native J. Cole performing during the halftime show, and Grammy-winning Charlotte native Anthony Hamilton will perform the Star-Spangled Banner pregame. Then, pop singer Carly Rae Jepsen will take over to sing the Canadian national anthem prior to tip-off.
Oh, you don't remember Carly Rae Jepsen? Let's hop into my trusted time machine and flashback to 2011 when "Call Me Maybe" was played on the radio, in grocery stores, inside clubs, at the dentist, during middle school dance routines, and just about everywhere else around the country for the better part of a year.
RELATED: Start to Finish, Danica Patrick's ESPY's Monologue Was Horrible
After a Grammy Award nomination, as well as numerous other wins for her one-hit-wonder, Jepsen faded away from the spotlight only releasing two albums ? Kiss and Emotion ? since breaking out back then, and her untitled fourth studio album is reportedly still in the works. She released her latest single, "Party for One," back in 2018 to mixed reviews.
This isn't about the NBA making some kind of egregiously terrible choice for their pregame ceremony by any means. For all her early success, Jepsen has a decent set of pipes that's keeping her music career relevant. But the NBA is following up a year where players were literally laughing at the National Anthem with Carly Rae Jepsen?
There's no shortage of Canadian-born singers for to sing "O' Canada" either. Celine Dion, Bryan Adams, Neil Young, Alanis Morissette, Michael Buble, Sarah McLachlan, and heck, even Justin Bieber are all native to our neighbors in the North. Jepsen may just blow the doors off the Spectrum Center with her performance, but there's going to be no shortage of people hearing "Call Me Maybe" in their heads over and over and over and over and over again when she steps up to the microphone.