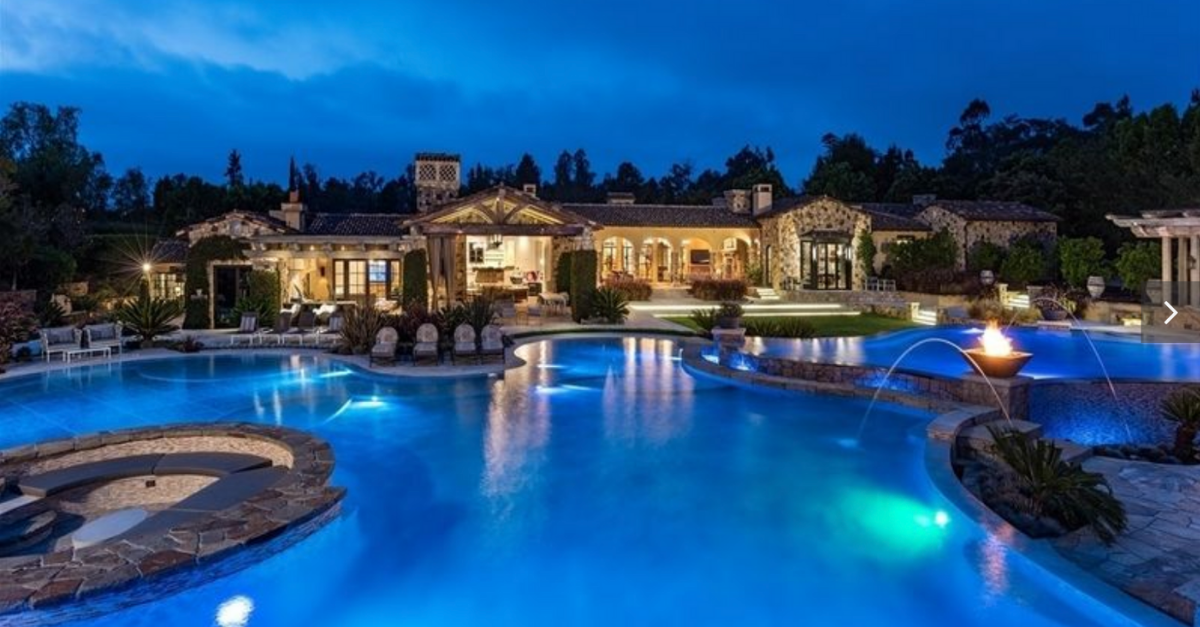 Redfin/LA Times
Once upon a time, not long ago, Kawhi Leonard would often drive a rehabbed 1997 Chevrolet Tahoe because it was paid off, and he'd use coupons to get free wings at Wingstop. The NBA All-Star forward has always been fascinating to so many, but no amount of money was going to alter his lifestyle. Oh, how the times have changed.
So much is different these days. Leonard still rocks cornrows and is one of the NBA?s best players, but everything else is new. He plays for the Toronto Raptors instead of the San Antonio Spurs, rocks New Balance sneakers instead of Air Jordan, and apparently hasn?t been as frugal with his money as he has been in the past.
While the weather in Canada is getting colder, the two-time All-NBA First Team and NBA Defensive Player of the Year selections is thinking much warmer thoughts. He just paid $13.3 million for a beautiful mansion in Rancho Santa Fe in San Diego County, California.
RELATED: The 3 Reasons Why Kawhi Leonard?s New Sneaker Deal Shocked Everyone
Sick is an understatement. It could be impossible to find anyone who wouldn?t want to live in this Southern California house.
The Tuscan-style estate is 13,000 square feet on the inside, filled with seven bedroom suits and 10.5 bathrooms. The master suite even has two dressing rooms and a spa-like bath, according to the Los Angeles Times.
If that?s not enough, there is also a dry bar, home theater, a gourmet kitchen, two offices and a controlled wine vault.
On the outside of the five-acre plot, there?s a multi-second pool with a raised spa, a fire pit, water fall, Baja decks, fruit orchards, and a tennis court.
Just take a look at this place, via redfin.com and LA Times.
So why did the 27-year-old Leonard purchase this home? That?s the question everyone is trying to figure out.
Could it be because of him becoming an unrestricted free agent this summer and is eying a move to play for the Clippers or Lakers next season? Or is it because he was born in Los Angeles and went to high school in Moreno Valley and Riverside, California before playing his college ball at San Diego State?
All signs point to the second option here. Perhaps the 6-foot-7 forward, who was recently named an Eastern Conference All-Star starter, has found the perfect vacation spot in the offseason with this California mansion.
The former NBA Finals MVP and No. 15 overall pick in the 2011 NBA Draft is having a sensational year since being traded from San Antonio to Toronto for fellow All-Star DeMar DeRozan this summer. It just got even better his new home.