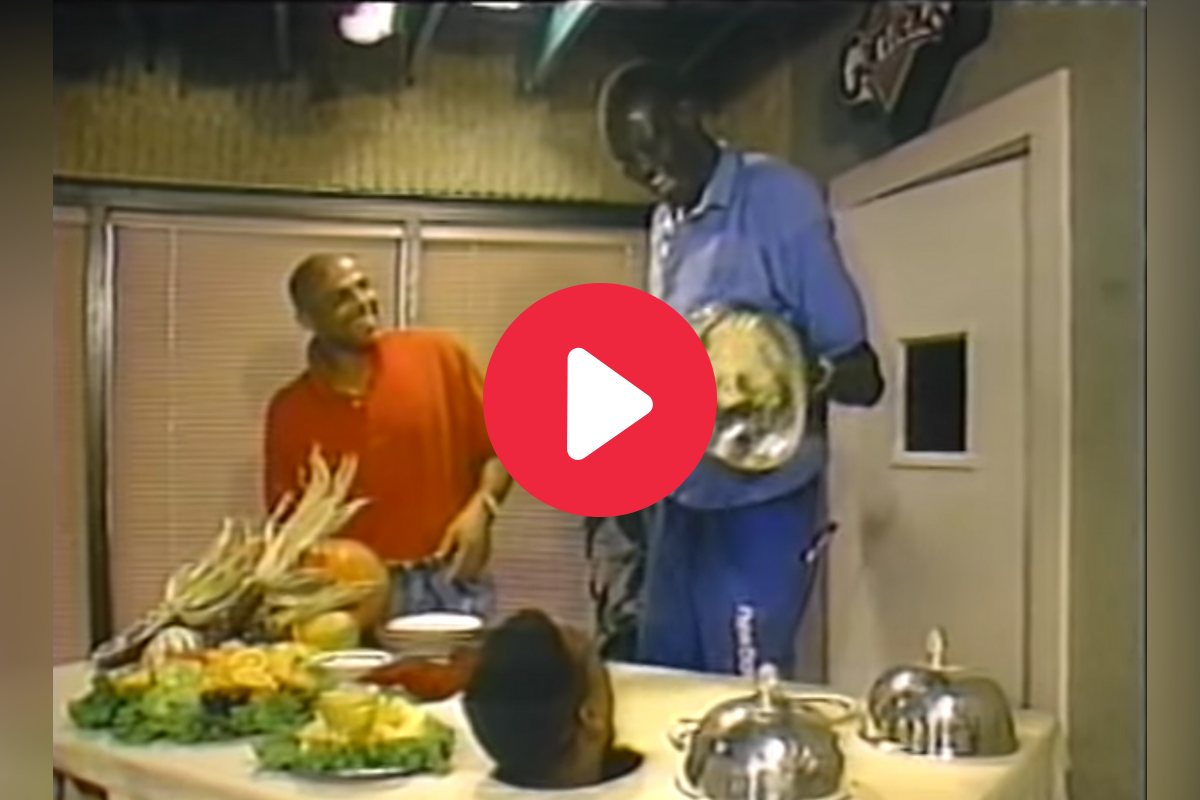 Screenshot from YouTube
Charles Barkley probably could have been a comedian if he never played basketball. Whether he's making an absolute fool of himself talking on TNT's Inside the NBA alongside his hilarious co-worker Shaq (who he once wrestled) or anything he does on a golf course, the 57-year-old Barkley continues to make fans across the country laugh.
Even Barkley's wife has a good sense of humor as she's cracked jokes about his portly stature. The Round Mound of Rebound used to have fun back in his playing days in the NBA, too. One of his best all-time pranks came when he was playing for the Philadelphia 76ers in the early 1990s.
Barkley pulled out the age-old head-under-the-dinner-table prank on players. He even somehow made the 7-foot-7 Manute Bol jump out of his shoes from fright.
Charles Barkley Dinner Table Prank
RELATED: Kevin Hart Used Stilts to Impersonate Shaq in Hilarious SNL Skit
Barkley and Rick Mahorn teamed up to give fellow players a spooky surprise.
The NBA Hall of Famer was hosting some sort of cooking segment on TV. He had Mahorn crouch beneath the table and put his head through a hole covered by a platter cover. As Barkley welcomed his guests to grab a plate, he nearly scared the crud out of them.
He gets a nice jump scare out of center Mike Gminski. The fun continued. He got Hersey Hawkins, Ron Anderson, Bob Thornton, Johnny Dawkins (who's now the UCF men's basketball head coach), Kenny Payne and finally Manute Bol.
Bol, by the way, was a great sport about the whole thing. Talk about a gentle giant.
It's safe to say this vintage clip of Chuck is one of the funniest ones I've seen. Now it's time for him to bring back hijinks like this and scare Shaquille O'Neal, Kenny Smith and Ernie Johnson.