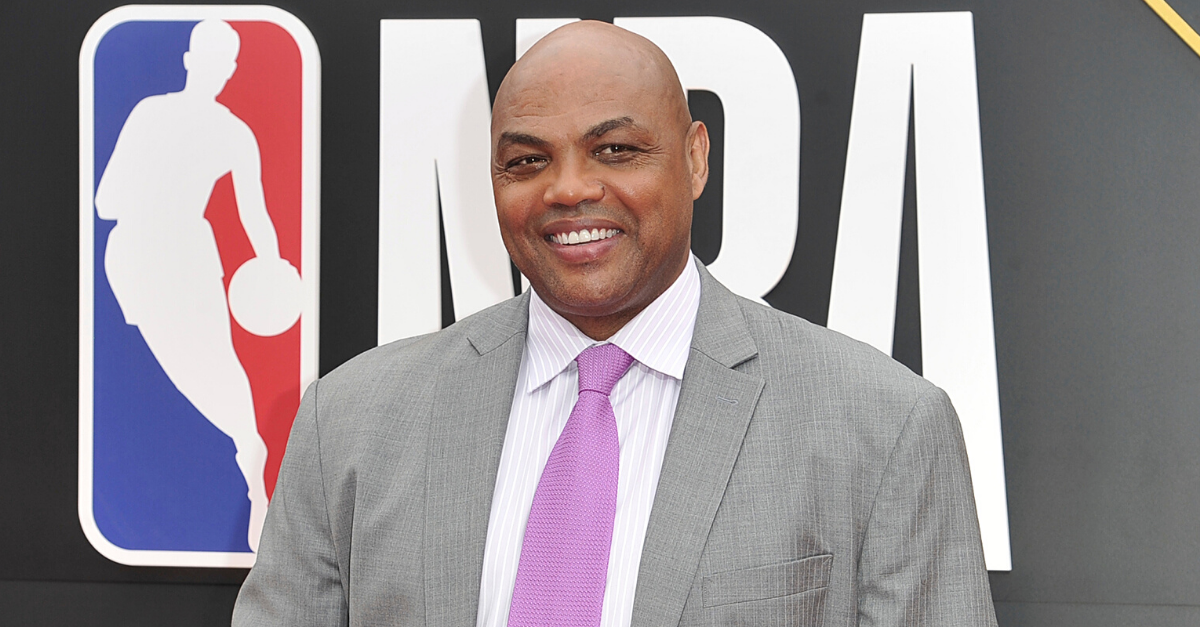 Photo by Richard Shotwell/Invision/AP
Charles Barkley is one of the NBA's most outgoing personalities and has never been afraid to speak his mind. His wise-cracking demeanor made him a fan favorite and interview legend. Sometimes his words overshadowed his play on the court, but Chuck is pure entertainment when he has the mic. His talking is much smoother than his golf swing.
Prior to dominating the boards and slamming dunks in the NBA, Charles Wade Barkley—a Leeds, Alabama native—was a force down low as a member of the Auburn University men's basketball team. He led the Tigers to their first NCAA Tournament in 1984 and was named the 1980s SEC Player of the Decade by the Birmingham Post-Herald. It was at Auburn that he earned the nickname "The Round Mound of Rebound."
Early Life
Charles Wade Barkley was born February 20, 1963 and grew up near Birmingham, Alabama. Barkley stood 5-foot-10 as a junior at Leeds High School, and he failed to make the varsity team.
That summer, he had a growth spurt and shot up to 6-foot-5 before finally getting noticed by college programs. During a Christmas tournament as a senior, Auburn basketball coach Sonny Smith noticed "a fat guy here who can play like the wind." It was Barkley dominating, and he went on to attend Auburn University and study business management.
Playing Career
RELATED: Godzilla vs. Charles Barkley: The Classic, Forgotten Nike Commercial
Barkley took his talents to the NBA after three seasons at Auburn and was selected fifth in the first round of the 1984 NBA Draft by the Philadelphia 76ers.
He enjoyed a successful NBA career with the Sixers, Phoenix Suns, and Houston Rockets before retiring in 2000. Sir Charles was as dominant as he was outspoken, making the playoffs and reaching the 1993 NBA Finals versus Michael Jordan's Chicago Bulls.
Auburn Career Highlights
— Third-team All-American

— SEC Player of the Year (1984)

— No. 34 retired by Auburn
NBA Career Highlights
— NBA Most Valuable Player (1993)

— 11-time NBA All-Star

— NBA All-Star Game MVP (1991)

— Five-time All NBA First Team

— Five-time All-NBA Second Team

— All-NBA Third Team

— NBA All-Rookie First Team

— NBA rebounding leader (1987)

— No. 34 retired by Philadelphia 76ers

— Phoenix Suns Ring of Honor

— No. 34 retired by Phoenix Suns

— NBA's 50th Anniversary All-Time Team
The former NBA player won two Olympic gold medals while playing for the United States Men's National Team. He was a member of the "Dream Team" in the 1992 Barcelona Olympics and returned four years later for the 1996 Olympic games in Atlanta.
NBA Contracts and Fines
Barkley earned an average salary of $1,779,200 million in five years with the Sixers. In four years with the Phoenix Suns, his average salary was $3,615,000. Barkley's last four years of his career with the Houston Rockets was his most profitable. His average salary was $4,236,250.
Barkley had some financial setbacks during his career due to fines issued by the NBA. In 1990, he was fined $20,000 for fighting with Detroit Pistons center Bill Laimbeer; both teams earned a then-record $162,000 in penalties from the league. Perhaps Chuck's most notorious fine came when he spit on a young girl with the intention of hitting a fan allegedly yelling racial slurs. He was suspended for one game without pay in addition to a $10,000 fine. Barkley's tenure with the Rockets hit a roadblock before it even started — He was fined $5,000 for fighting with New York Knicks forward Charles Oakley during a preseason game in 1996. Don't call him controversial because he's not a role model.
Over a 13-year NBA career, Barkley earned a total of $40,301,000 according to Spotrac.
Endorsements
The NBA MVP made waves in 1993 with his "I am not a role model" Nike commercial. The power forward's additional endorsements include T-Mobile and McDonald's. In 2011, Barkley became the prominent male spokesperson for Weight Watchers' "Lose Like a Man" campaign.
Around NCAA Tournament time, Barkley takes part in Capital One commercials with actor Samuel L. Jackson and filmmaker Spike Lee.
Charles Barkley Net Worth 2020
Charles Barkley's net worth is around $40 million according to Celebrity Net Worth.
The retired professional basketball player has a successful broadcasting career as a sports analyst and member of TNT's Inside the NBA alongside Ernie Johnson, Kenny Smith, and Shaquille O'Neal. Though his exact salary is unknown, estimates on the internet suggest it could be more than $1 million. He's won three Sports Emmy Awards for "Outstanding Studio Analyst" for his work on the program.
The NBA analyst married Maureen Blumhardt in 1989, and the couple share a daughter, Christiana Barkley. According to the Cheatsheet, they live in Scottsdale, Arizona.
Sir Charles is one of the greatest players in NBA history. His remarkable basketball career earned him a spot in the Naismith Memorial Basketball Hall of Fame  twice; once as an individual in 2006 and again in 2010 as a member of the "Dream Team."
This article was originally published February 20, 2020. It was updated to reflect editorial corrections on the amount of Barkley's fine for the Bill Laimbeer fight, which was $20,000, while the total sum of penalties was $162,000.