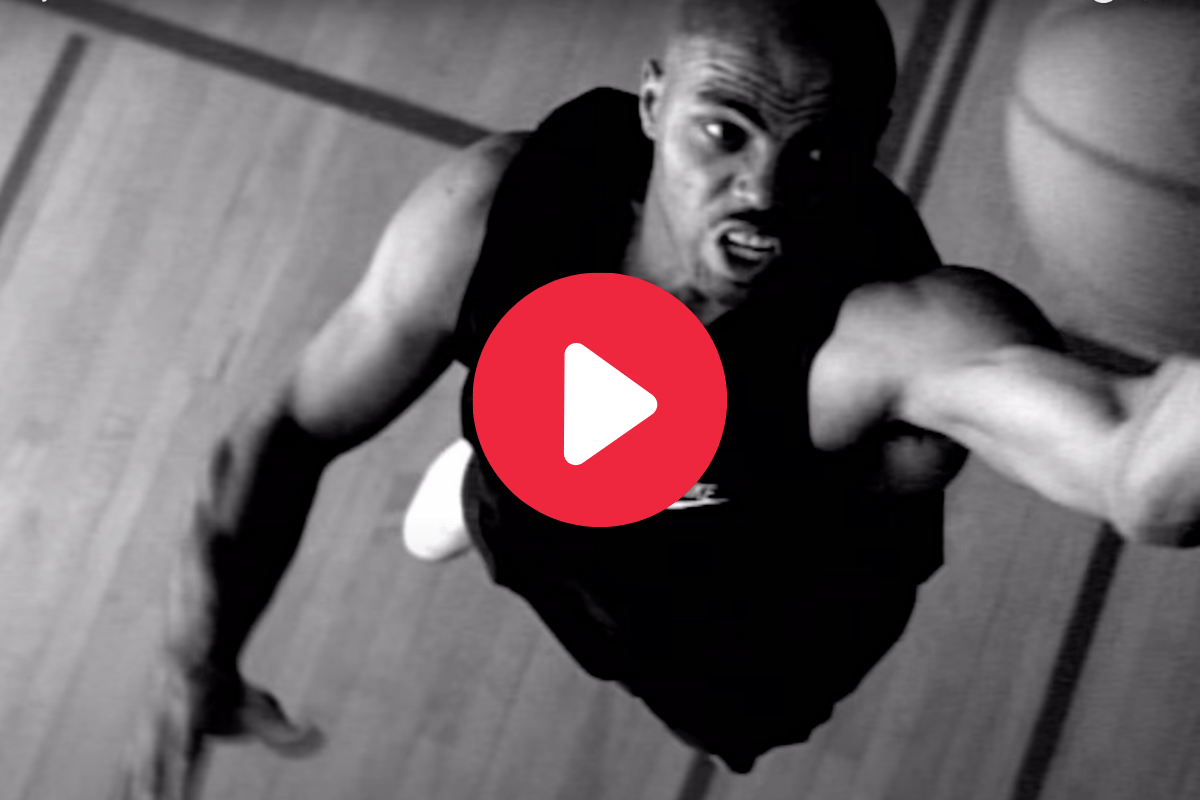 Screenshot from YouTube
Charles Barkley is one of the most polarizing professional athletes in history. That is not up for any sort of debate. The former NBA superstar has a career full of outspoken moments, including today on Inside the NBA, and his personality helped create one of the most iconic Nike commercials of all time.
From his playing days with the Auburn Tigers to the NBA and even on the Dream Team, Barkley never met a microphone he didn?t like.
However, not everything "The Round Mound of Rebound" said was well-received by the public back in the day and controversy seemed to follow everywhere he went.
So Nike brilliantly created a short commercial to show Chuck's unwavering stance on life.
Nike?s ?I Am Not a Role Model? Commercial
RELATED: Charles Barkley?s Net Worth: How Rich is ?Sir Charles? Today?
Much like there is only one Michael Jordan, Shaq, Kobe Bryant, or LeBron James, there is only one Charles Barkley. He dominated on the court and was always willing to speak his mind.
Over 16 seasons with the Philadelphia 76ers, Phoenix Suns, and Houston Rockets, Barkley enjoyed a Basketball Hall of Fame career filled with 11 NBA All-Star appearances, Sports Illustrated covers and even the 1993 NBA MVP.
This commercial, however, was as vintage Charles Barkley as it got.
?I am not a role model. I?m not paid to be a role model. I?m paid to wreak havoc on the basketball court. Parents should be role models. Just because I dunk a basketball doesn?t mean I should raise your kids.?
As a basketball player, Barkley is one of the greatest ever. As a personality, the Alabama native might be even greater. He even crushed Saturday Night Live, for crying out loud.
Barkley didn?t care if he was a good role model. He just wanted to be himself. Pro athletes today don?t quite have the same luxury as Sir Charles did, and that?s part of what makes him so special.

This post was originally published on March 30, 2020.