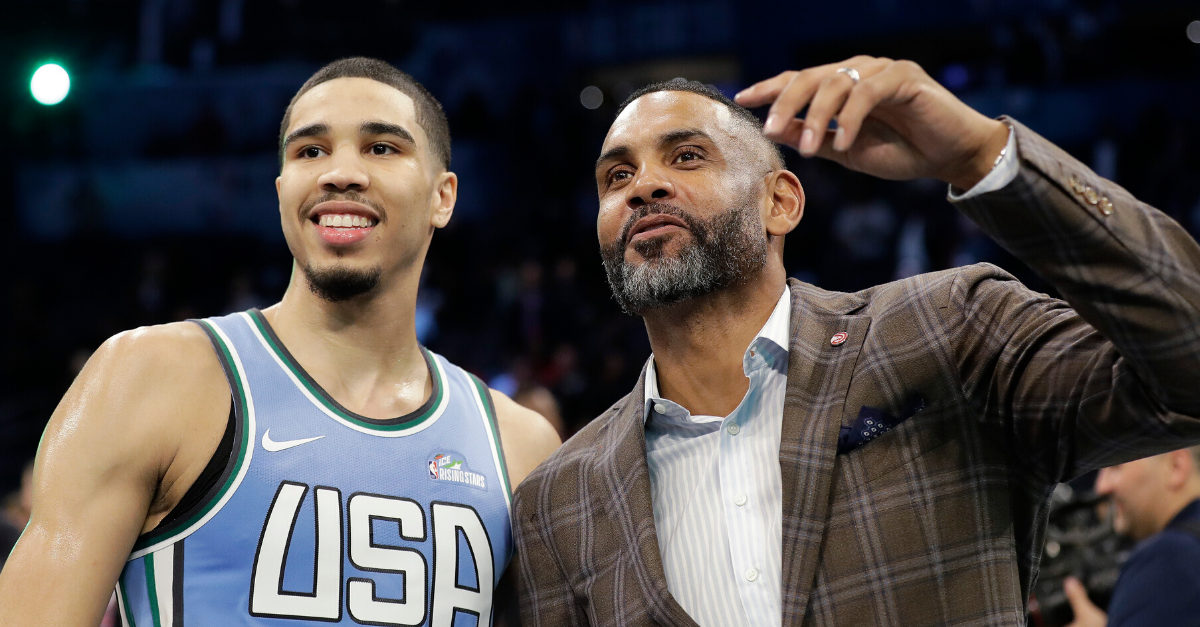 AP Photo/Chuck Burton
Michael Jordan had the Nikes. Larry Johnson had the Converses.
Grant Hill had the Filas.
The former Duke star inked a deal with the Italian-Korean athletic brand soon after being selected third overall by the Detroit Pistons in the 1994 NBA Draft. The decision shook the shoe world. One of the biggest college basketball players in the country declined big boys Nike, Adidas, and Reebok in favor of a company known for high-end tennis shoes.
He sparked a footwear phenomenon.
Grant Hill's Fila Shoes
Boxy, geometric, oversized, cool ? Grant Hill's retro basketball shoes clunk up and down the court, yet, there's something stylish about their simplicity. The market seemed to have similar thoughts. Hill's debut shoe, the Grant Hill 1s, sold more than 1.5 million pairs during his rookie season. It was the highest volume moved by a first-year player since MJ premiered the Air Jordans 10 years earlier.
Fila had something on their hands. The next year, they premiered the Grant Hill 2s and exploded. The athletic shoe sported thick, rich colored outlies and the indistinguishable "F" on the outsole. The white/red and black/white colorways make the midsole-triangular Fila logo sing. The shoe's sleek design paired with Hill's performance on the court raked in $135 million in sales.
Hill signed a new deal with Fila in 1997 for $80 million. Seven years later, the two parties separated due to Hill battling multiple foot and ankle injuries. The men's shoes were rebranded to the "Fila 95" and "Fila 96" in Hill's absence. They never quite disappeared from basketball sneakers lexicon.
In 2018, the Hall of Famer agreed to a lifetime deal with Fila. The company plans to re-release the coveted 90s shoes because nothing sells better than nostalgia. Hill's deal includes fresh remixes to his signature shoes, such as quilted and leather versions. The revamped high-top sneakers debuted at ComplexCon in November 2018.
The Fila men's Grant Hill line teamed up panache and basketball. They elicit desires to lace up in the 90s again.