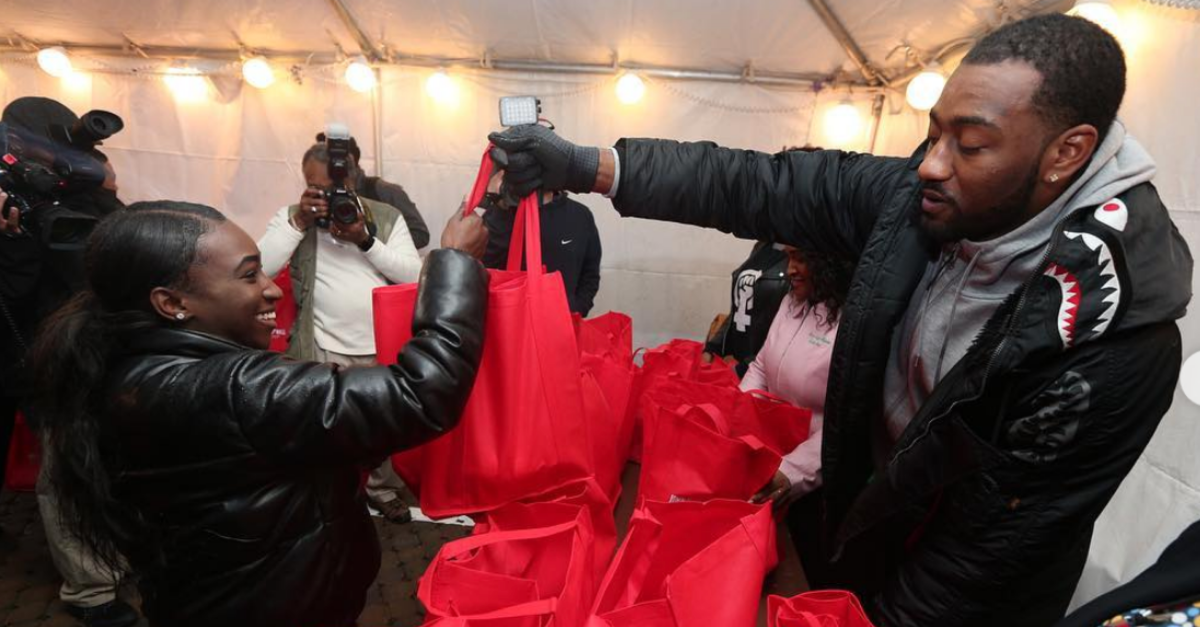 Instagram: @johnwall
Washington Wizards point guard John Wall might not be playing anymore this season, but that's not stopping him from dishing out some big-time assists. The five-time NBA All-Star is finding new teammates off the basketball court and is doing his part to help the local community during a time of need.
With nearly 800,000 furloughed federal employees missing their second paycheck as part of the government shutdown, the John Wall Family Foundation distributed 100 Giant Food gift cards in Washington D.C. on Friday.
From 3 p.m. to 4 p.m., Wall's foundation gave out to gift cards to furloughed federal workers in need. All they had to do is present an official government ID at the Giant Food store at 1400 7th Street NW to receive a card on a first come, first served basis.
RELATED: Ohio State Offers Special Surprise for Government Employees During Shutdown
It might be a small gesture, especially considering hundreds of thousands of families have been impacted by the record-long government shutdown, which started when President Donald Trump wanted to include $5.7 billion in funding for a wall on the United States border, but the grocery store gift cards can go a long way in making sure there is food on the table in some homes.
The 28-year-old Wall, the former Kentucky Wildcats star and No. 1 overall pick by the Wizards in the 2010 NBA Draft, is no stranger to helping the local community in the nation's capital. Back in November, Wall's foundation teamed up with Giant once again to provide turkeys to families at his annual turkey giveaway.
Wall donated $425,000 to help open a new Bright Beginnings building and gave away 500 turkeys the week before Thanksgiving, according to Candace Buckner of The Washington Post.
As far as basketball is concerned, this wasn't the most ideal season of Wall's career. He is now expected to miss six-to-eight months after undergoing surgery for left heel injury he suffered in December.
Before long, Wall will return to basketball and get to play in big games like the Wizards did against the Golden State Warriors at Capital One Arena. In the meantime, however, he will continue to help others, including federal government workers in need.