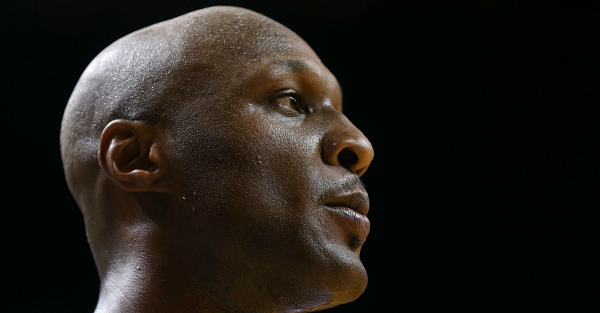 Mike Ehrmann/Getty Images
Mike Ehrmann/Getty Images
After suffering a health scare over the weekend, former Los Angeles Lakers forward Lamar Odom is reportedly in much worse condition than initially thought.
Odom reportedly collapsed at a nightclub in Los Angeles early Sunday morning after drinking for several hours. Representatives for Odom told People Magazine on Monday that Odom was doing well and said he was dehydrated after an intense workout earlier in the day.
But the magazine provided an update on Tuesday and it does not appear that Odom is doing as well as first reported.
A source close to Lamar tells PEOPLE, ?Lamar is spiraling again. He?s out of control.?
The source continued, saying, ?He was better this spring but things got worse over the summer and everyone is worried things are going to get even worse and they?re scared for him.?
Odom has battled through addiction problems over the past several years and even had to be rushed to the hospital back in 2015. He was in a coma for four days and would eventually complete a 30-day drug rehab program following his recovery.
Odom was one of the most respected players in the NBA during his 14 seasons in the league and was known to be a great teammate and friend as well so this latest update on his health is very tough to hear.
Hopefully, Odom can get the help he needs and make a full recovery.