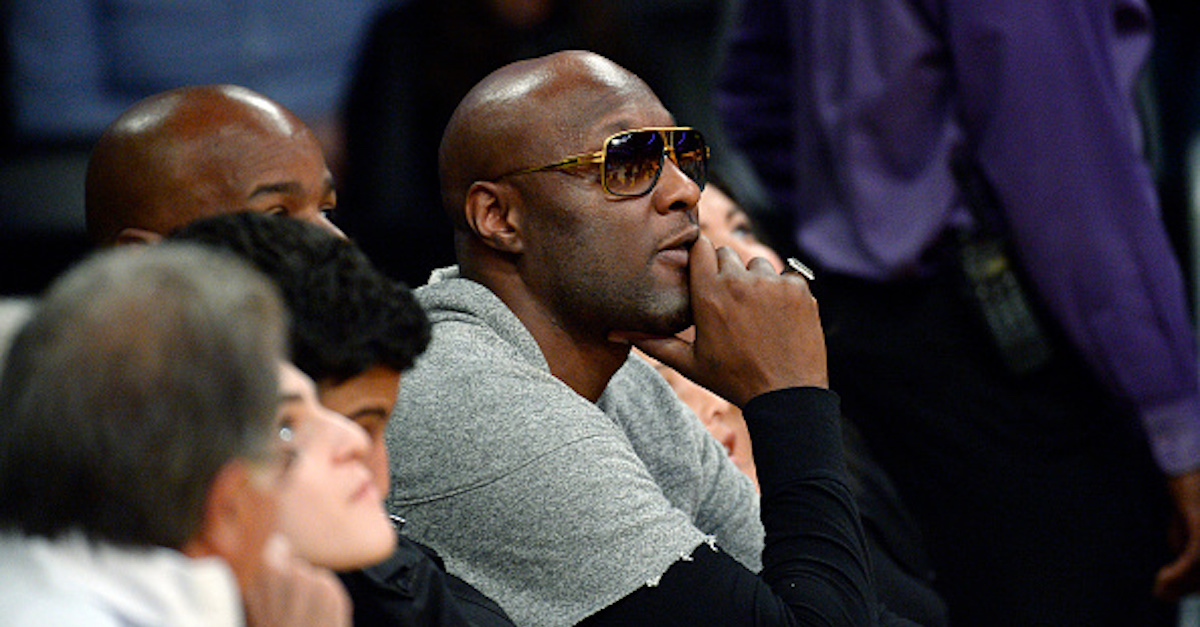 Kevork Djansezian/Getty Images
LOS ANGELES, CA - MARCH 30: Former Los Angeles Lakers and Miami Heat basketball player Lamar Odom attends the basketball game between the Heat and the Lakers at Staples Center March 30, 2016, in Los Angeles, California. NOTE TO USER: User expressly acknowledges and agrees that, by downloading and or using the photograph, User is consenting to the terms and conditions of the Getty Images License Agreement. (Photo by Kevork Djansezian/Getty Images)
Lamar Odom's struggles with substance abuse have been well documented during the last few years. As he nearly died from a drug overdose in 2015.
It's a sore subject for many, as Odom has widely been considered one of the best teammates you could have in the NBA ? not to mention one of the league's brightest stars at one point.
Odom has been to rehab and has dedicated himself to changing his ways and getting back on a sober path. However, it appears something may not have been right Saturday night.
Early Sunday morning, Odom, who was in his VIP booth at a nightclub in Los Angeles, collapsed. According to TMZ, Odom was drinking for several hours and fell to the ground at around 2 a.m., seemingly never losing consciousness.
Odom has previously opened up about his cocaine habits that nearly killed him after he was found unconscious in a brothel. He also had alleged drinking problems, causing him to be tossed from a flight. At one point, Odom was even homeless.
FanBuzz's take
As a fan of Odom's, it's extremely difficult to see him go through this rough chapter in his life. One can only imagine what it's like to be a friend or family member.
Substance abuse has claimed too many bright, young, talented people in this world. Hopefully, Odom doesn't become the latest former star to succumb to it.
Keep fighting, Lamar. There are plenty of us rooting for you to get well and find happiness.
[h/t Bro Bible]