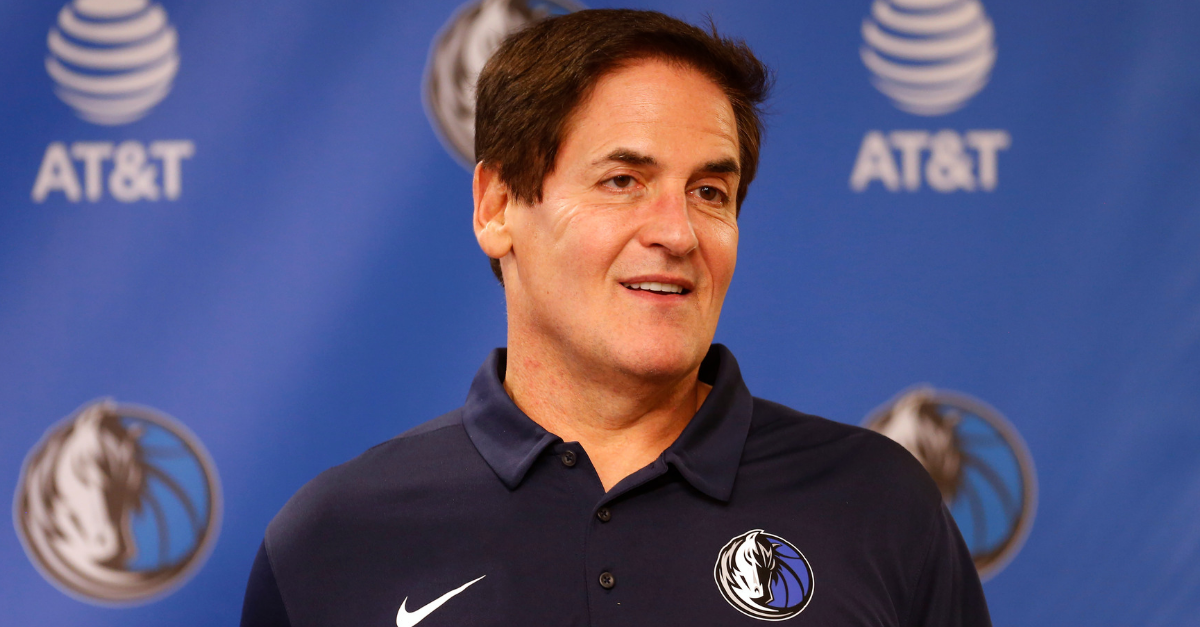 AP Photo/Ron Jenkins, File
While Michael Jordan made headlines this week for reaching into his pockets to help those impacted by Hurricane Florence, Dallas Mavericks owner Mark Cuban has agreed to do the same to support women?s causes and domestic violence awareness. The reasoning just might be a little different.
After the NBA conducted a seven-month investigation into the workplace culture of the Dallas Mavericks, the organization?s longtime owner has agreed to donate $10 million to various organizations that promote women in leadership roles and combat domestic violence, according to ESPN insider Adrian Wojnarowski.
The NBA also announced on Wednesday that it will require staffing, reporting and policy to improve the workplace inside the Mavericks organization in Texas.
The investigation, which was prompted by a Sports Illustrated report into the ?corrosive workplace culture? of the Mavericks, looked into years of examples of a hostile workplace for women on the business side of the operation as well as allegations of sexual misconduct and sexual harassment against former team president Terdema Ussery.
The league determined Cuban was not aware of Ussery?s actions.
After the SI report came out in February, Cuban hired former AT&T executive Cynthia Marshall as CEO while also bringing in Tarsha LaCour to be the senior vice president of human resources and and Cyndee Wales to serve as the chief ethics and compliance officer, according to the Star-Telegram.
Everything was taken into account during the workplace misconduct investigation involving Mavericks employees and the big donation is a result of the probe.
"The findings of the independent investigation are disturbing and heartbreaking and no employee in the NBA, or any workplace for that matter, should be subject to the type of working environment described in the report. While nothing will undo the harm caused by a select few former employees of the Mavericks, the workplace reforms and the $10 million that Mark has agreed to contribute are important steps toward rectifying this past behavior and shining a light on a pervasive societal failing ? the inability of too many organizations to provide a safe and welcoming workplace for women.? ? NBA Commissioner Adam Silver
There is certainly more details to the report and the investigation. The goal is just for it to never happen again. Not in Dallas. Not in the NBA. Not anywhere. This donation is a step in the right direction.