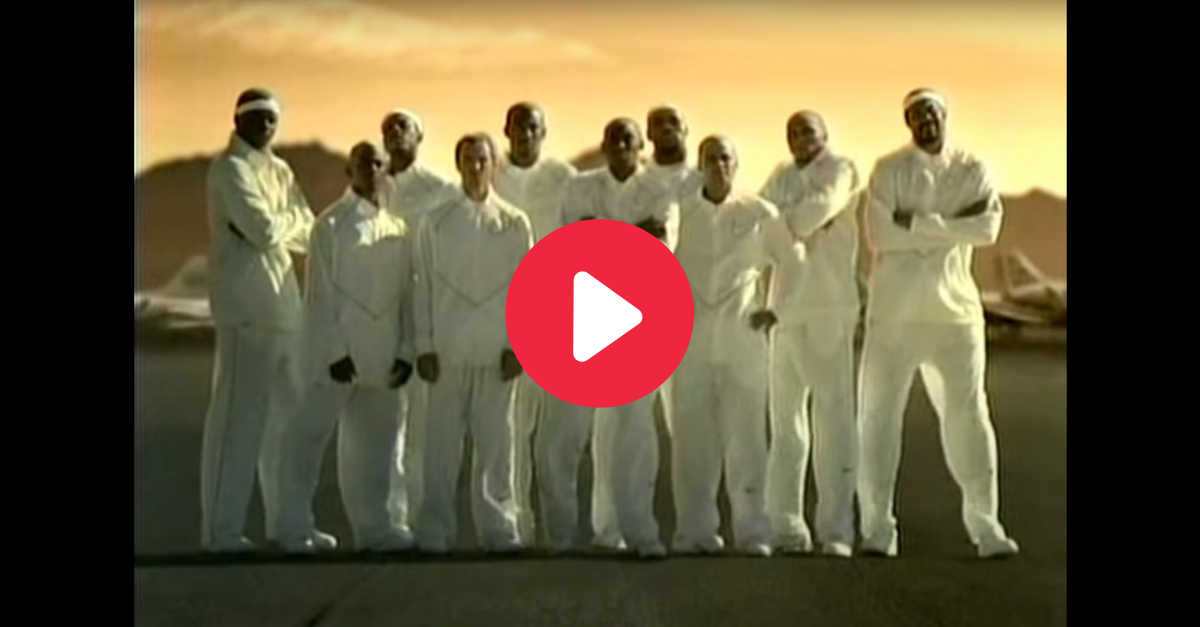 Screenshot from YouTube
This one takes me back.
The Nike Second Coming commercial was everywhere in 2007. You couldn't turn on your TV without catching this spot at least once. It breathed new life into the NBA carried by a group of established stars poised to announce the league was in good hands.
The commercial is backed by the Juelz Santana track aptly named "The Second Coming." Produced by Just Blaze, it has all the right ingredients: an orchestra sample, unity, victory, glory. It's like the older cousin of "Put On" by Jeezy and Kanye West and "300 Violin Orchestra." I don't think you could conceive a song more tailor-made for the Madden menu screen.
The featured NBA players are LeBron James, Kobe Bryant, Rasheed Wallace, Jermaine O'Neal, Tony Parker, Paul Pierce, Chris Paul, and Phoenix Suns teammates Steve Nash, Shawn Marion, and Amare Stoudemire. That's right, the Suns were good enough to have three players star in a major Nike commercial.
Nike "The Second Coming" Commercial
RELATED: "Send It In, Jerome!": College Basketball's Greatest Dunk, 32 Years Later
The basketball players epically walk through an airfield towards a hanger doubling as a court in all-white jumpsuits (a look I wouldn't recommend for Paul Pierce) and intercuts between a pickup game. Each player gets their chance to shine. The reigning MVP Steve Nash directs an offense, Kobe toys with a defender, Jermaine O'Neal cooks down low, Chris Paul pick-pockets Amare Stoudemire and hits a jumper, Tony Parker throws a deep alley-oop, Shawn Marion slams a reverse dunk, Rasheed Wallace hits a three, LeBron dunks, Paul Pierce throws a pass and dunks, and Amare redeems himself with a shimmy, turnaround jumper. You can't tell who's on what team. I can only imagine Kobe gritting his teeth and going harder than everyone. Nash was at his peak. LeBron was booming. Jermaine O'Neal was still a thing.
The commercial ends with the basketball players mean-mugging the camera. It was ultimately promoting the Air Force 1 25th anniversary edition basketball shoes and Nike basketball as a whole.
Honestly, this commercial was ahead of its time. A basketball game in a secluded air hanger? Sounds like the perfect solution to bring basketball back in the midst of the coronavirus pandemic. Maybe we need to go back to go forward. Maybe the Suns need a franchise overhaul. Maybe we need another strings-fueled anthem as a reminder to go hard on the sticks. I'm just spitballing here.