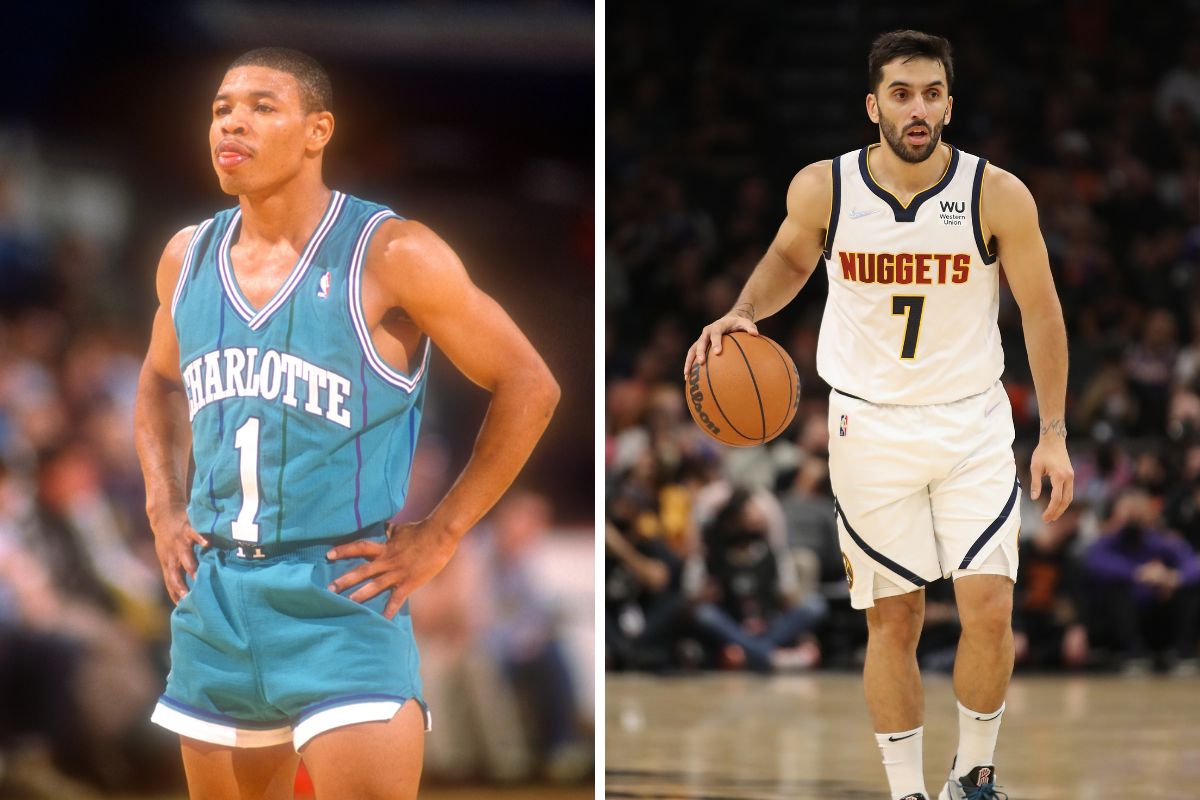 Mitchell Layton via Getty Images (left), Christian Petersen via Getty Images (right)
The stature of professional athletes is one of the easiest things to point out, especially in professional basketball when there are giants standing out there. But some players receive more jokes than they deserve, yet they are no shorter than the average person.
The average height of a man in the United States is about 5-foot-9. So just think. All of those NBA players who you see on the court for the Utah Jazz, San Antonio Spurs, Portland Trail Blazers, Dallas Mavericks and any other pro team who look absolutely tiny — they are likely as tall, if not taller, than you are.
Any current player around that mark is extremely talented, even if they aren't perennial MVP candidates. No doubt about that. There is no way a player could reach the peak of basketball at such a stature without having endless abilities like hitting free throws consistently or being reliable in the playoffs. But it also goes to show just how big players in the National Basketball Association are when the shortest NBA players look like children, even though they are completely normal sized humans. Heck, the tallest NBA players even tower over NFL players and have grown substantially since the ABA days.
Just remember, if any of these players were to show up to one of your rec league games, they wouldn't even stand out as short. And they definitely wouldn't be picked on for their size.
The Shortest NBA Players in 2022
Isaiah Thomas: 5-foot-9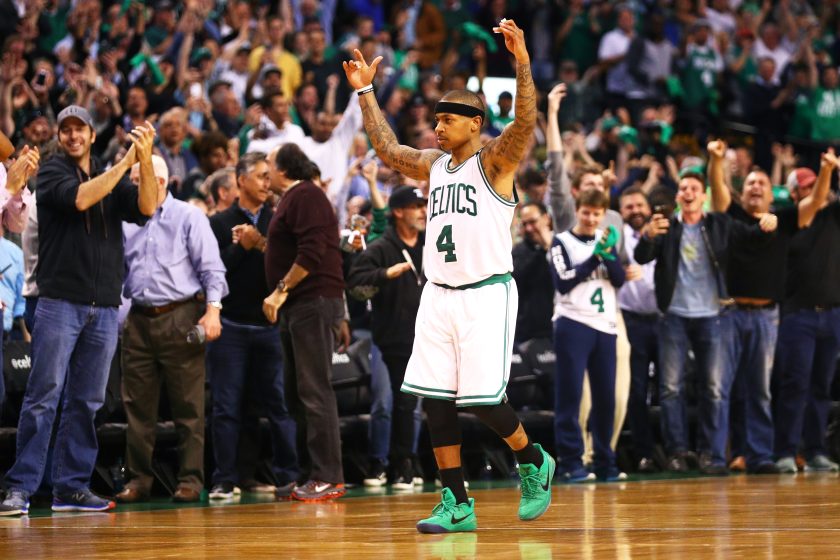 As the shortest player currently in the National Basketball Association, Isaiah Thomas is definitely the first player everyone thinks of in this conversation. Even though he has traveled quite a bit during his career, he has had a bunch of success including two All Star Game appearances with the Boston Celtics.
Thomas was drafted by the Sacramento Kings with the last pick of the 2011 NBA Draft. He had short stints with the Phoenix Suns, Cleveland Cavaliers, Denver Nuggets, Los Angeles Lakers, Washington Wizards and New Orleans Pelicans. He is currently with the Charlotte Hornets.
Chris Clemons: 5-foot-9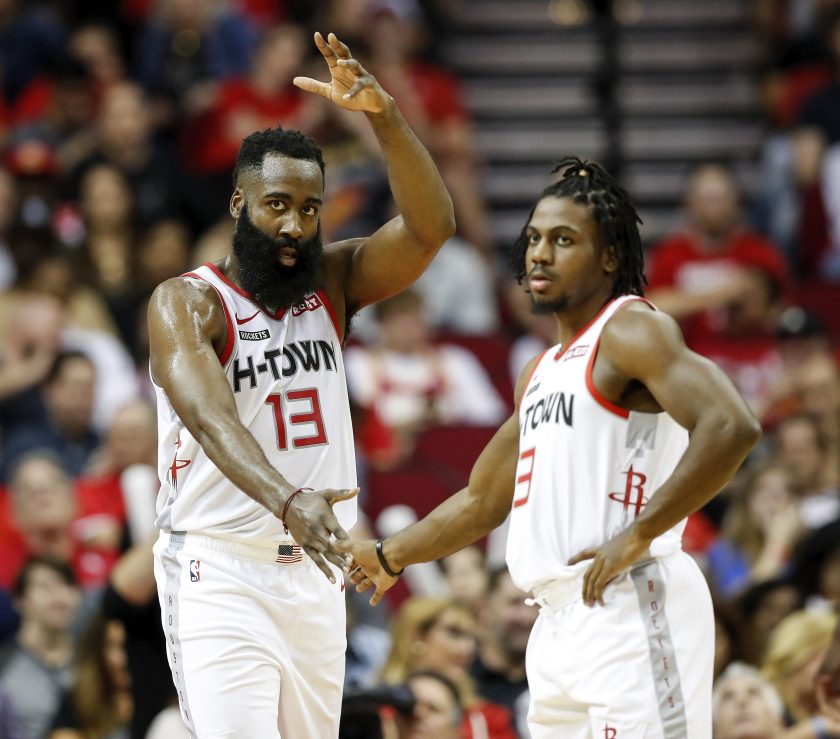 The undrafted rookie out of Campbell University saw limited action with the Houston Rockets during the in the 2019-20 season. The 24-year-old was waived by Houston in January 2021 and signed with the Boston Celtics in October 2021, where he primarily plays for the G-League's Maine Celtics.
Making the league at 5-foot-9 and 180 pounds soaking wet is still pretty impressive.
Facundo Campazzo: 5-foot-10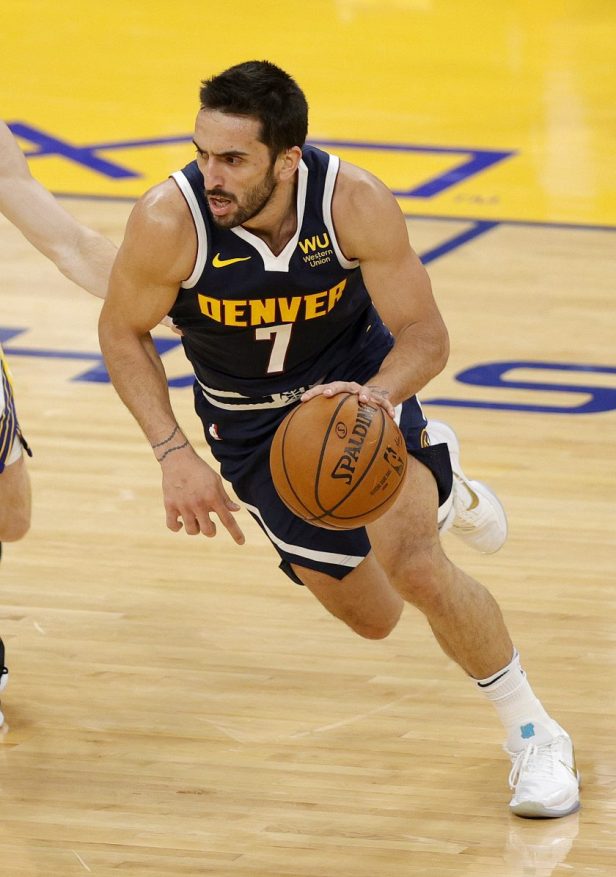 Campazzo burst onto the scene as a member of the Denver Nuggets in 2020. The Argentinian point guard plays with a high motor and pesters ball handlers to create steals. He's a two-time EuroLeague Champion.
Markus Howard: 5-foot-10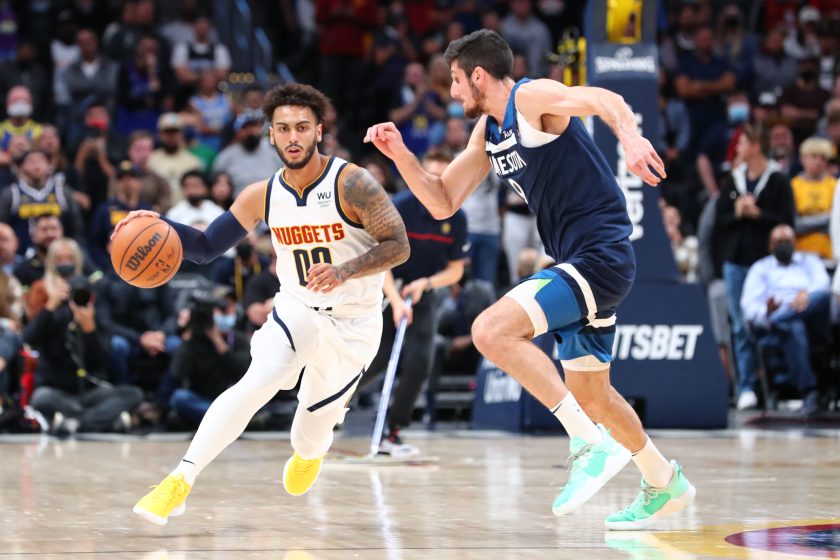 Howard is the other 5-foot-10 guy on the Denver Nuggets, although he's a two-way player. Howard was an All-American at Marquette and led the nation in scoring as a senior.
Tremont Waters: 5-foot-10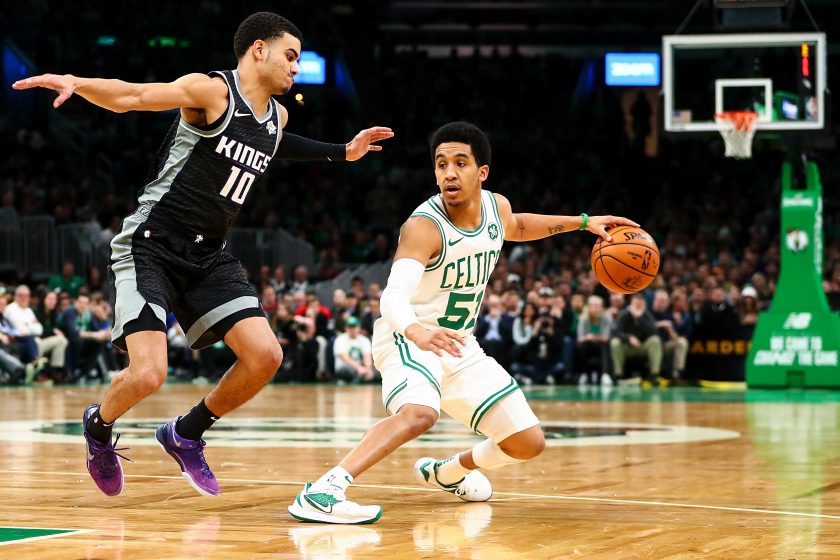 Tremont Waters was a solid player for Will Wade at LSU. He spent time in the Boston Celtics organization, where he recreated the famous Manute Bol and Muggsy Bogues photo with the tallest player in the league, 7-fot-6 Tacko Fall.
Waters was recently on the Wisconsin Herd and South Bay Lakers, the G-League affiliates of the Los Angeles Lakers and Milwaukee Bucks, respectively in 2022. He was picked first overall in the 2022 Baloncesto Superior Nacional draft by the Gigantes de Carolina.
Jared Harper: 5-foot-10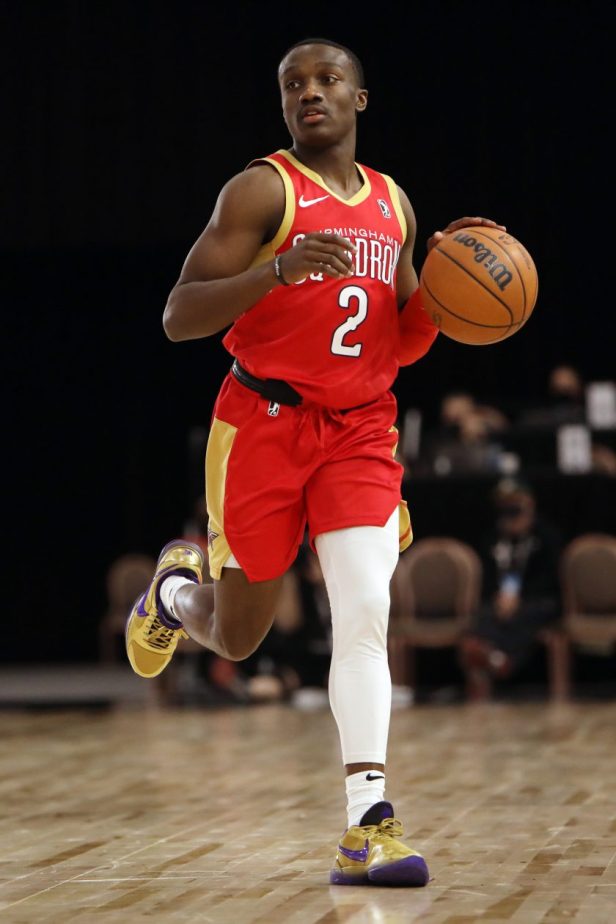 Harper was a key member of Auburn's 2019 Final Four team. He went undrafted in the 2019 NBA Draft, but was picked up by the Phoenix Suns. He was a two-way player for the New York Knicks before signing a two-way contract with the New Orleans Pelicans in October 2021. He plays for the G-League affiliate Birmingham Squadron.
D.J. Augustin: 5-foot-11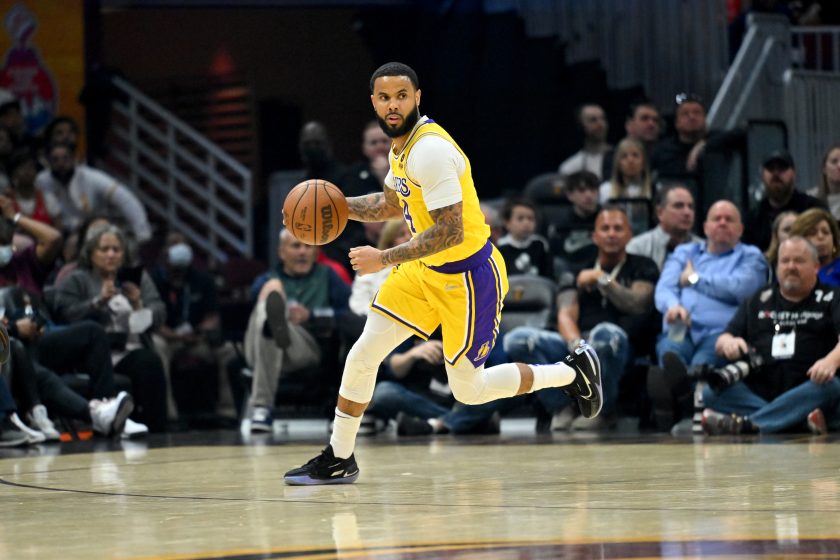 D.J. Augustin is a little under 6-feet tall, but he is easily a height many guys would kill for. The veteran point guard shows just how tall the average NBA player is, too. Augustin started his career with the Charlotte Bobcats and has had stops with the Indiana Pacers, Toronto Raptors, Chicago Bulls, Detroit Pistons, Oklahoma City Thunder, Denver Nuggets, Orlando Magic, Milwaukee Bucks, Houston Rockets and now plays for the Lakers.
Augustin joins several other NBA players listed under six feet, including Utah Jazz guard Carsen Edwards (5-foot-11), Minnesota Timberwolves guard Jordan McLaughlin (5-foot-11), Timberwolves McKinley Wright IV (5-foot-11) and Golden State Warriors guard Chris Chiozza (5-foot-11).
Since there is really a lack of players who stand under six feet (and even fewer throwing down alley-oops), this is where I take a turn towards the players everyone remembers as tiny. The ones who made average men feel a little taller. But just remember, the average height for an American man was not the same when some of these guys were playing.
The Shortest NBA Players of All Time
Muggsy Bogues: 5-foot-3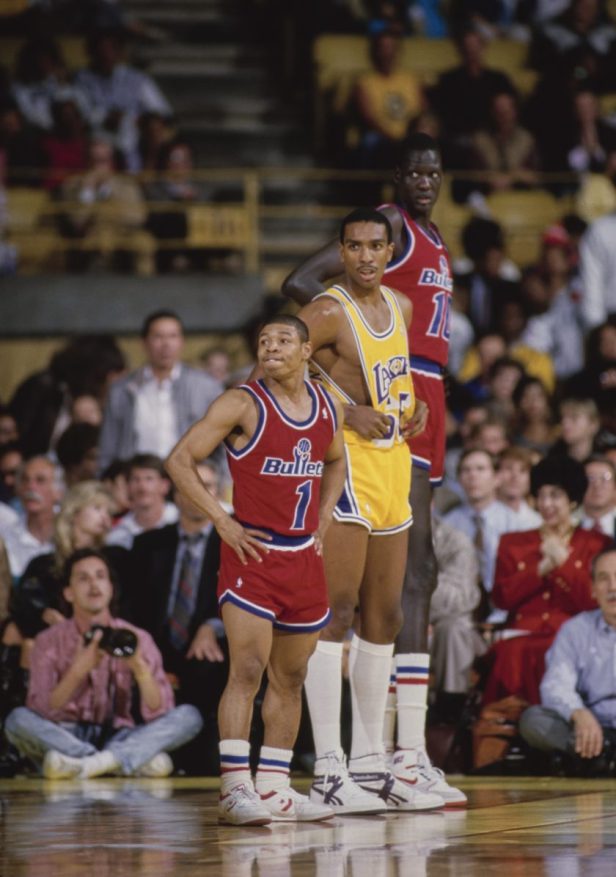 RELATED: Could Muggsy Bogues Actually Dunk?
As the shortest player in NBA history, Tyrone Muggsy Bogues stood just three inches above five feet tall. No matter what era he played in, he looked tiny. But that didn't stop him from straight up ballin'.
During his 14-year career, Muggsy averaged 7.7 points and 7.6 assists. My favorite stat is his career average of 2.6 rebounds per game and his career-best 4.1 rebounds per game during the 1993-94 season with the Charlotte Hornets. One of the best pictures in league history has to be Bogues next to his Washington Bullets teammate, Manute Bol, who stood at 7-feet and 7-inches tall. Bol also played with Greg Grant on the Philadelphia 76ers. Grant stood just 5-foot-7.
He was drafted with the 12th overall pick by the Washington Bullets and was taken in the expansion draft by Charlotte the following season. He also spent time with the Golden State Warriors and Toronto Raptors.
Earl Boykins: 5-foot-5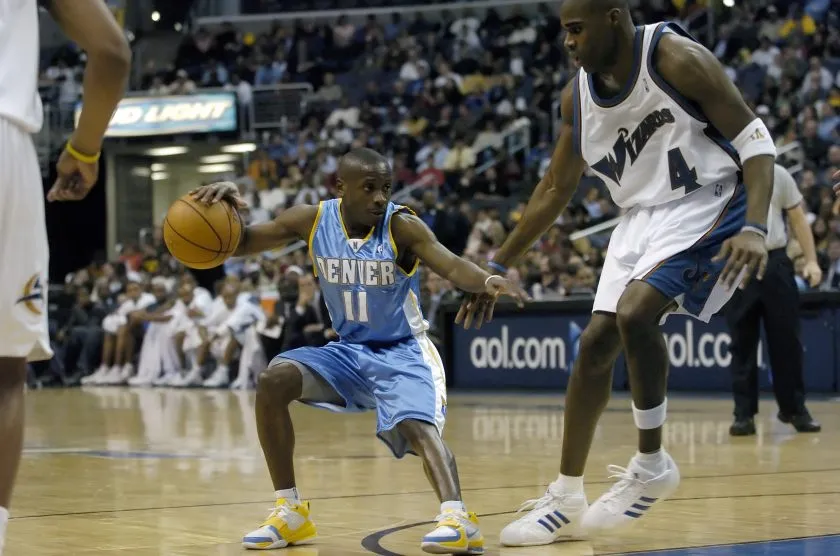 Easily the smallest player I have ever watched during my lifetime, Earl Boykins legitimately looked like a child compared to some of the taller players in the NBA. For a guy who is just a few inches shorter than the nation-wide average, Boykins always looked tiny and was the second-shortest player in league history.
During his 13-year career, Boykins played for 10 different NBA teams with his longest tenure coming with the Denver Nuggets for four seasons. He played over one-third of his career games in the Mile High City, averaging 12.1 points and four assists. He also played for the Milwaukee Bucks, Los Angeles Clippers, New Jersey Nets, Cleveland Cavaliers, Orlando Magic, Golden State Warriors, Charlotte Hornets, Washington Wizards and Houston Rockets.
Mel Hirsch: 5-foot-6
Playing for the Boston Celtics of the National Basketball Association of America during the 1946-47 season, Hirsch is just one of three players in the history of the league shorter than five feet and seven inches tall. Over 70 years ago, Hirsch probably wasn't all that short compared to most people.
Spud Webb: 5-foot-7
Just imagine Isaiah Thomas winning a dunk contest. It almost seems impossible, but Spud Webb was one of the best at dunking in the '80s when he won the 1986 NBA Slam Dunk Contest.
Webb is one of the most famous players in Atlanta Hawks history, playing seven of his 12 seasons in Atlanta. He averaged 9.9 points and 5.3 assists during his career. He also played for four seasons with the Sacramento Kings as well as with the Orlando Magic and Minnesota Timberwolves.
Calvin Murphy: 5-foot-7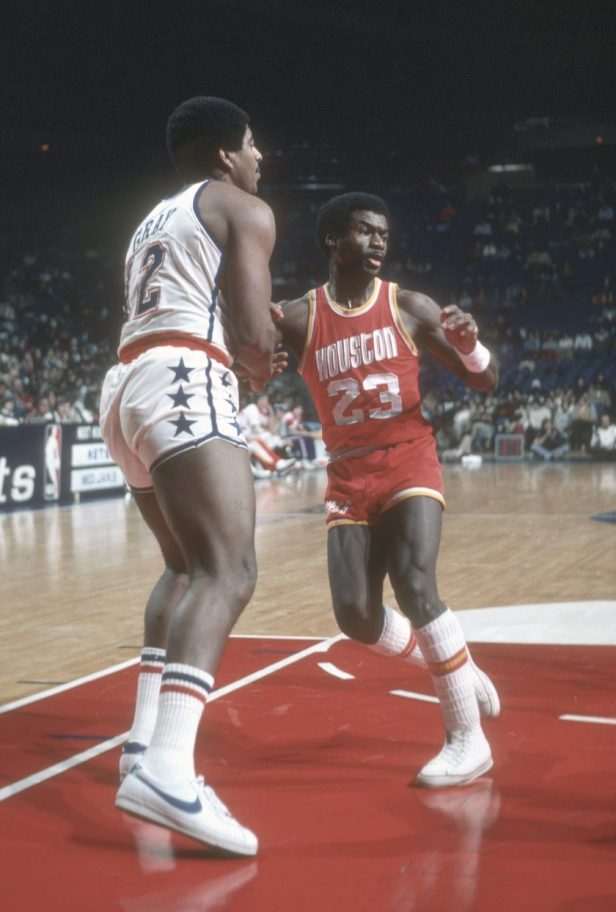 Probably the best small player in league history played his entire 12-year NBA career for the Houston Rockets organization after being drafted by and playing his rookie season for the San Diego Rockets basketball team. Calvin Murphy is the shortest player enshrined in the Basketball Hall of Fame, and he averaged 17.9 points over the course of his career. He is third in franchise history in scoring behind Hakeem Olajuwan and James Harden.
During the 1977-78 season, Murphy averaged 25.6 points per game and followed that up with his only NBA All-Star Game appearance the next season.
Nate Robinson: 5-foot-9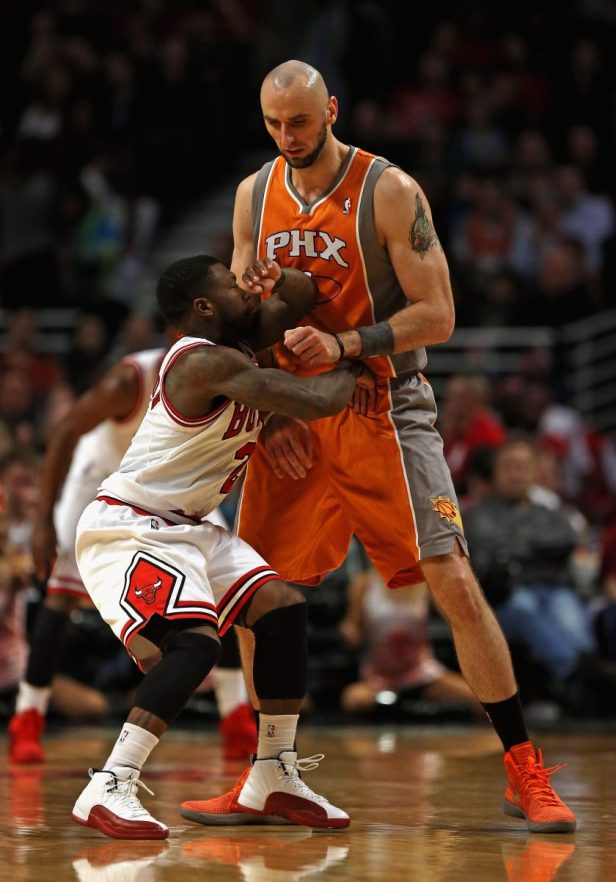 Maybe the only little basketball player who was as electrifying as Spud Webb was Nate Robinson. During his 11-season career, he played for eight teams, but most famously won three NBA Dunk Contests. His best season as a scorer came during the 2008-09 season with the New York Knicks when he averaged 17.2 points and 4.1 assists.
Robinson also played for the Boston Celtics, Oklahoma City Thunder, Golden State Warriors, Chicago Bulls, Denver Nuggets, Los Angeles Clippers and New Orleans Pelicans.
Shortest NBA Players: Best of the Rest
Greg Grant: 5-foot-7
Keith Jennings: 5-foot-7
Red Klotz: 5-foot-7
Wataru Misaka: 5-foot-7
Monte Towe: 5-foot-7
Charlie Criss: 5-foot-8
Willie Somerset: 5-foot-8
Dino Martin: 5-foot-8
Kay Felder: 5-foot-9
This article was originally published February 4, 2020.
Related Videos