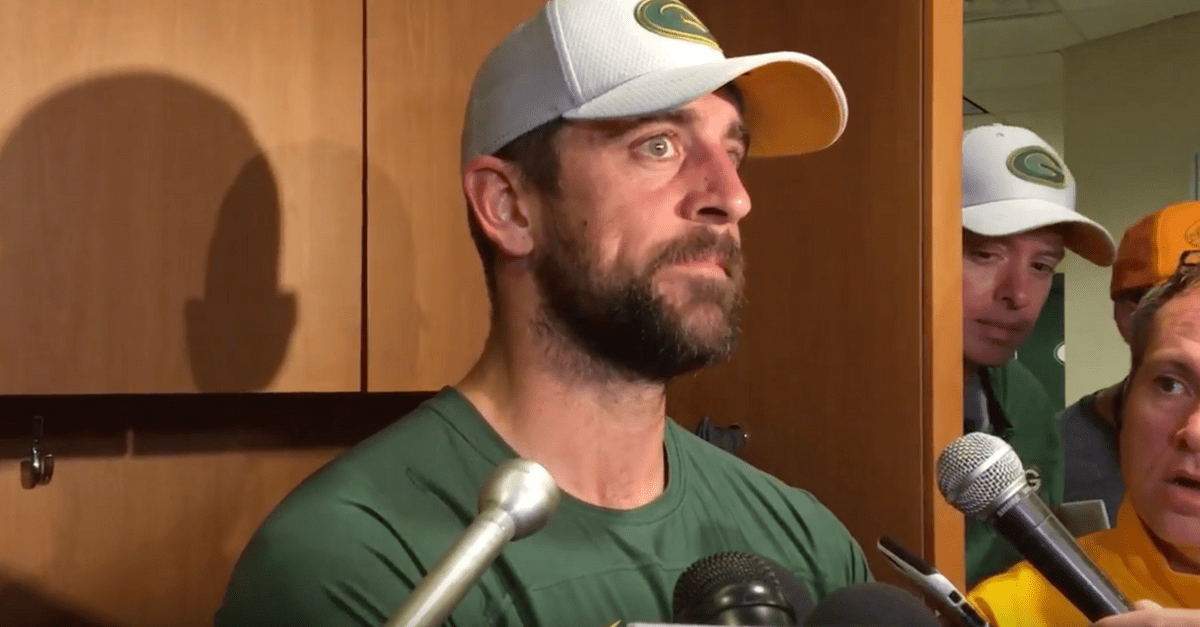 Youtube: Packer Report
Youtube: Packer Report
Green Bay Packers quarterback Aaron Rodgers is a veteran, a leader and, along with Tom Brady, one of the two best quarterbacks in the NFL.
Some words to the wise who want to play with the two-time NFL MVP: You better bring your best effort every single day. It was obvious after the Packers training camp practice on Tuesday that was not the case.
Following the Packers cards session, where the play is written out on big cards for all the players to see, Rodgers was visibly frustrated with how his offensive unit performed.
You won't like Aaron Rodgers when he's angry.
Geronimo Allison, DeAngelo Yancey and Jake Kumerow received a pass from the Super Bowl-winning quarterback, but condemned the rest of the receiving corps very bluntly.
"Everyone else was piss poor."
Rodgers called the session one of the worst the Packers have ever had.
When a six-time Pro Bowl quarterback with 313 career touchdown passes to go against only 78 interceptions says something like that, it's time to stand up and take notice.
The Packers did not bring back Rodgers long-time favorite target Jordy Nelson this offseason in a move that didn't sit well with the veteran entering his 14th season in the NFL.
Fifth-year wideout Davante Adams figures to be the Packers number one target this year, followed by versatile veteran Randall Cobb, and newly acquired tight end Jimmy Graham.
After that, it's an open competition for whomever can step up and earn their spot on the high-powered Packers passing attack.
It's clear that Aaron Rodgers wants no part of the poor effort he saw on Tuesday.
Aside from the poor effort from some on the offense, Rodgers went and had himself a day.
Being tasked with competing against the new-look defense crafted by first-year defensive coordinator Mike Pettine didn't bother the two-time MVP very much — All he did was complete a no-look pass for a touchdown to receiver Geronimo Allison.
As a Packers fan, it's obvious that these next few season are make or break in Green Bay.
With two years remaining on his deal, it's up to Green Bay to keep the eventual Hall of Fame quarterback happy enough to re-sign a new deal to play the rest of his legendary career in Lambeau Field.
If effort like this continues, and the Packers offense can't build a chemistry heading into Week 1, it could be another long season up north.