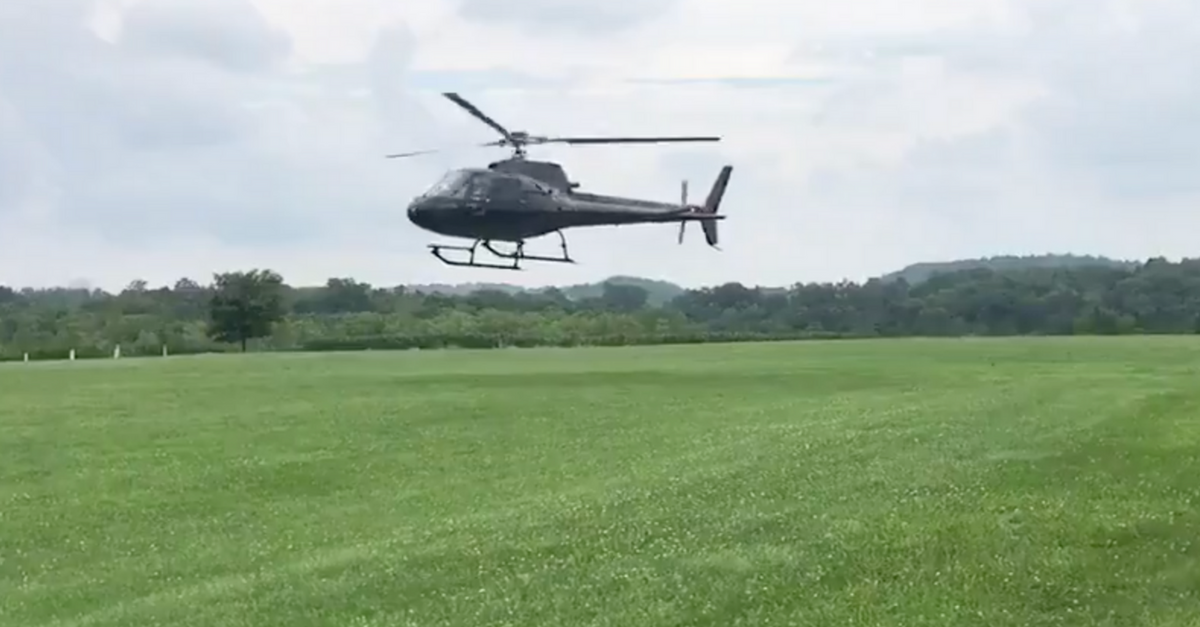 Twitter: @RyanRecker
Twitter: @RyanRecker
He's the Madden 19 cover athlete, the National Football League's best wide receiver, and now he's got the best training camp entrance of the year so far.
Antonio Brown arrived at Saint Vincent College in Latrobe, Penn., for Pittsburgh Steelers training camp Wednesday as only Antonio Brown can. He and his family arrived via helicopter.
Saint Vincent College plays host to Steelers' training camp for the 53rd year. Training camp starts with the first open practice on Thursday, July 26, and they will be in full pads starting on Saturday.
Yes, the newly turned 30-year-old showed up for his ninth season in a helicopter.
Brown made it a family event, and swooped into Latrobe ready to start Steelers camp in the most epic way possible.
The two-time All-American at Central Michigan is a six-time Pro Bowl selection, owns four consecutive First-Team All-Pro selections, and all 5-foot-10 and 185 pounds into another year in which Pittsburgh is primed for a major Super Bowl run.
Last season, Antonio Brown, for the third year in a row, arrived via Rolls Royce. In 2017, he made it a 1931 Rolls complete with the top down and a chauffeur.
Not to be outdone on the day, another Steeler had to make his presence memorable albeit not in as much style.
Steelers middle linebacker Vince Williams enters his sixth season in the NFL, all with Pittsburgh. He had a career year in 2017 and ranked second on the team in both tackles (89) and sacks (8.0).
Williams went all WWE on us and donned a Stone Cold Steve Austin vest complete with championship belt.
For anyone doubting Brown's arrival: when you have 582 catches, 7,848 yards and 52 touchdown catches in the last five years, you can arrive to training camp however you want.
Business is boomin' for AB and the Pittsburgh Steelers, and they're bringing the confidence as they set off for the 2018 NFL season.