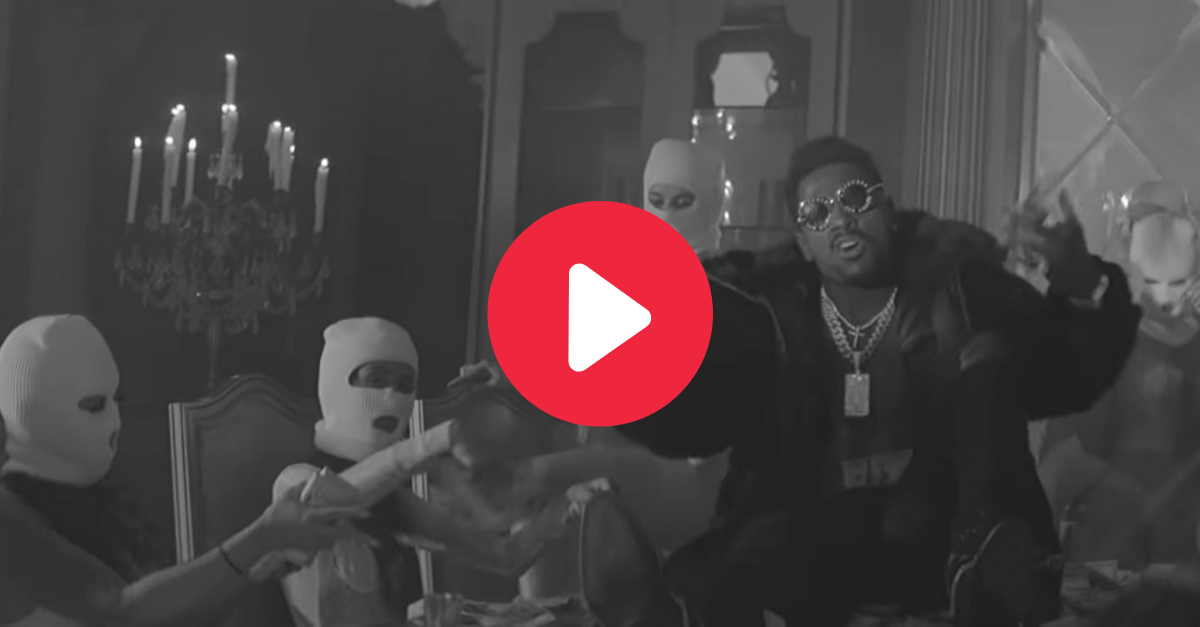 Screenshot from YouTube: AntonioBrownVEVO
Remember when Antonio Brown was the NFL's top wide receiver? Remember that electrifying sixth round draft pick out of Central Michigan who blossomed into a seven-time Pro Bowl selection with the Pittsburgh Steelers? Remember when Antonio Brown posted six seasons of at least 100 catches, 1,200 receiving yards and eight touchdowns? No player in history has five such seasons. Pro Football Hall of Famers Jerry Rice and Marvin Harrison only achieved those numbers four times in their NFL careers.
Antonio Brown is a Hall-of-Fame wide receiver by all accounts. So why throw it away by not playing in the final game of the 2018 NFL season, forcing his way out of the Oakland Raiders, appearing in one game with the New England Patriots, criticizing former teammates at every turn, and saying he wouldn't play in the NFL again on numerous occasions?
Because, in AB's auto-tuned words, "I gotta whole lotta money."
Brown wasn't any closer to returning a football field as the NFL playoffs heated up, but that didn't stop him from releasing his first-ever music video on his YouTube channel. The song is titled "Whole Lotta Money," but the video is getting shredded on social media because, well, the song stinks.
After Brown posted the official video on Sunday evening of Wild Card weekend, it received thousands of views with more flooding in each day. For quick reference as to what everyone thinks of this thing, it has received more than twice as many downvotes as upvotes.
Antonio Brown Releases 'Whole Lotta Money' Music Video
"Word around town: I'm the MVP
I'm the who the young boy watch, yeah, they envy me
They watching on my clocks, yeah, they jockin' me
They keep me on they wall, yeah, they acknowledge me

"And I be strapped up to my drawls to my f****** cleats
They buying all my starts, yeah they invest in me
Need 50 from the front, we gon' play for keeps
But I skipped outta college to get them dollars"
From ski mask-clad women tossing money to Brown's absolutely dreadful lyrics, don't expect the free agent rapper's new song to win a Grammy Award any time soon.
For the record, AB says "whole lotta money" 26 times, which is a whole lotta ways of saying "man, I need a job."